Beware, E-Scooters are coming
Beware, E-Scooters are coming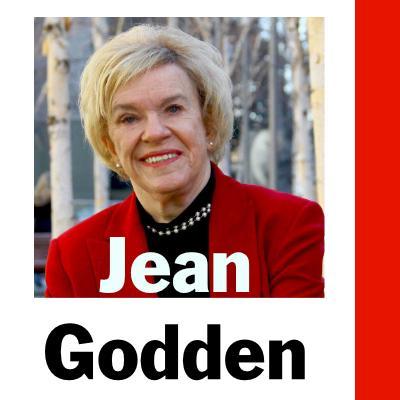 Mon, 08/26/2019
By Jean Godden
It is inevitable: E-scooters are coming to Seattle. There are at least three councilmembers (Mike O'Brien, Abel Pacheco and Teresa Mosqueda) who are crazy mad for electric scooters and are determined to get them -- many hundreds of them -- onto Seattle streets.
After all, while Seattle has tarried, pilot programs for e-scooters are underway in Tacoma, Bothell, Redmond and Spokane. Nearby Everett, with a pilot completed, has already decided e-scooters can stay. How did Seattle, one of the first cities to adopt dockless bikes, become one of the last to try dockless e-scooters?
The case for this latest fad in urban transit is appealing. The convenient e-scooters will zip riders along to their destinations at speeds up to 15-miles-per-hour for a modest $1 rental (suggested) and then 15 cents per minute. The toy-like devices are simple to operate and fun to ride. All that's needed are smart phone owners willing to waive the right to hold the company responsible for injuries.
The later, of course, is one of the sticking points for those who might be dubious about e-scooters. If one is injured while riding an e-scooter, whom do you sue? If you give up your right to sue an e-scooter provider, the obvious target, the one left with the deepest pockets, would be the city.
One can imagine the liability risks of an e-scooter ride in Seattle. One shudders to think about cracks in the pavement, potholes and fissures, as well as unpredictable obstacles. Are Seattle roadways dangerous for e-scooters? Are the devices likely to cause injuries?
It's the likelihood of injuries and even deaths that worries many skeptics. An op-ed by Dr. John Benson, published in the Seattle Times, was headlined "Don't Go There Seattle." The doctor, who treats head injuries, warned "e-scooters are unsafe at any speed." He pointed to statistics from Sweden to Oklahoma that show an epidemic of injuries and fatalities. Most ominous is the fact that 40 percent of those hurt had head injuries.
Another objection to e-scooters is environmental cost. Although hyper-green councilmembers like O'Brien are pushing the technology, it would be wrong to promote e-scooters as good for the environment. A full assessment must start with e-scooter production (aluminum, rubber and lithium), transportation from the manufacturer (likely in China), short two-year life span and the need for "juicers" to pick up e-scooters, recharge batteries and transport them around the city. Some argue that e-scooters are less environmentally friendly than buses, electric mopeds or electric bicycles.
Among the myriad concerns the city must address is where the e-scooters will be allowed. Will they be restricted to bike lanes and streets? Allowed to travel on sidewalks? In city parks? And, at the end of rides, where will they be parked?  Councilmember Pacheco, although an unelected short-timer, wants SDOT to plan for 30,000 dedicated parking places for e-scooters and e-bikes by 2021.
There are also questions about what to do for those who want to rent an e-scooter but do not own a smart phone. Will there be some provision for reduced low-income rentals and what about geographic distribution of e-scooters? Will South Enders be short changed?
With so many uncertainties about adopting e-scooters, it is small wonder that Mayor Jenny Durkan is delaying the pilot. It would be foolish not to examine possible downsides. A couple of steps that have been suggested include further public involvement beyond obvious cheerleaders (company reps etc.), evaluation of other cities' experiences and realistic analysis of true costs.
One controversial step is an environmental assessment. Will the city need to do a full EPA assessment or merely a quick, feel-good review?
In the past, Seattle has been naive about adopting new technology. Remember the story of Pronto Bike, a docked bicycle rental project. Pronto seemed a great step forward, urged by former SDOT director Scott Kubly. It was sold as a non-profit that would be funded by memberships, but ended up costing city taxpayers. (Full disclosure: As a councilmember, I voted for the original starry-eyed proposal.)
Anyone who urges a measured, cautious approach to e-scooters will be dismissed as a curmudgeon, killjoy or behind the times. But, no matter the tarring of skeptics, it still is essential to know where we're going and who's going to foot the bill before we start scooting ahead.
Comments
Good luck Seattle. If it's anything like Portland, the e-scooter companies will make all sorts of promises about complying with safety regulations, and then demonstrate "calculated indifference" to the regulations as part of their business business model as they do in other cities- like Portland.
Here, they are not supposed to ride on sidewalks, or park improperly on sidewalks to inhibit free passage by pedestrians. They do both all the time, posing a risk for pedestrians, especially senior citizens and people with disabilities.
Check out Facebook page for Portland/Save Our Sidewalks.
Add new comment