Seattle found another way
Seattle found another way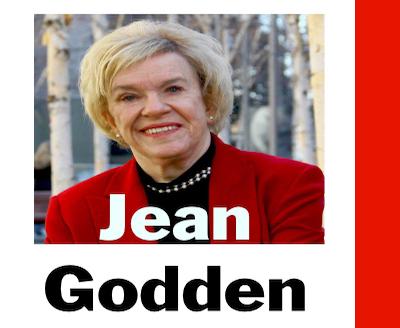 Mon, 09/02/2019
By Jean Godden
Seattle was the favored poster child in the New York Times recently. A lead story by Nicholas Kristof argued that Seattle has discovered the right answer to the war on drugs.
It's no secret that America's war on drugs has been a sad mistake. Although an American is arrested for drug possession every 25 seconds that still has not turned the tide on narcotics. To the contrary. Today more Americans are dying each year from overdoses than died in the Vietnam, Afghan and Iraq wars combined.
This costly national failure has to be contrasted with Seattle's current approach to dealing with drug use. In Seattle, anyone caught with a small quantity of drugs -- an amount consistent with personal use -- is not prosecuted. Instead the drug is confiscated and the user steered to social services to get help.
Seattle's LEAD program (short for Law Enforcement Assisted Diversion) is decriminalizing the use of even hard drugs and relying on public health solutions.
The program began as a pilot in 2011. At first it was only used in the city's downtown, partly to stem the spread of open-air drug markets in the inner city. Drug dealers would continue to be prosecuted, but those in possession of smaller amounts of drugs were given a choice: Face arrest or enroll in the LEAD program.
The year, 2011, was a difficult one for this city, coming during one of the bleakest years of the Great Recession. But the urgency to do something was there and this idea held out some hope. (Full disclosure: As a city councilmember then overseeing the city budget, I had the unenvied task of cutting elsewhere to pay for the pilot program.)
LEAD began small. Since then the program has been extended into other areas of the city. Rationale is that LEAD is substituting a public health model for the lock-'em-up approach that often became just a revolving door.
The LEAD program wasn't cheap when it began, nor is it inexpensive today. It was particularly difficult to justify the estimated $350 per month per participant. That's far less costly than jail and hospital costs. But, when it comes to husbanding scarce city resources, it is difficult to translate those theoretical savings into actual expenditures.
Seattle's decision to decriminalize the use of hard drugs might not have succeeded had it not been for strong lobbying and support from an unusual source: Dan Satterberg, the prosecuting attorney for King County, which oversees criminal prosecution within the city. Satterberg had first-hand experience with his late sister's example, first of drug addiction and then ultimate recovery, helped through supportive services.
It was Satterberg who worked with others to help launch the LEAD program, setting Seattle on the road to finding another way to deal with addiction.
That approach has shown a good deal of success. A 2017 study found drug users assigned to LEAD, as contrasted to a control group, were 58 percent less likely to be rearrested. Participants were almost twice as likely to have housing as before and 46 percent more likely to be employed.
As the result of Seattle's positive results, this approach is spreading across the country. Some 59 localities are in the beginning stages of offering LEAD-inspired programs
Kristof highlighted the real reason cities like Seattle are leading with addiction solutions: It's because the federal government has failed to do so.
Seattle's success with LEAD is worth celebrating, even though the program isn't an end-all to homelessness, which remains our largest problem. Still it's important to remember that, besides addiction, there are many other reasons for homelessness: domestic violence, poverty, eviction and mental illness, among them.
Fact is: Seattle still has a long way to go to address homelessness. But it certainly counts that the city has developed one pathway and that a number of the drug addicted, individuals who once seemed lost, are now recovering. You can check out several of those successful individuals, tax-paying successes, in the New York Times.
Comments
You can see the results of the success downtown. Many city residents will attest to it in the comments section of the Nicholas Kristof article in the New York Times mentioned above.
The NYT article compares the Seattle program to a decriminalization program in Portugal. The Portuguese program in quite similar, except it applies to everyone, rather than a few hundred persons, and it also will detain and treat even those who refuse help. Other than that, the same really.
Jean ...thanks for making us aware...good to know
Sorry, its not working for my son. He is dying out there on the lead program, He is still using Heroin on this program. I as a mother would sadly prefer him to be in jail, as opposed to being dead from a drug overdose. At least he could get clean in jail. He has been in the lead program for years and is still homeless. This program does not work.
Add new comment