Second early design guidance meeting set for 8 story 76 unit mixed use project on Market Street
Second early design guidance meeting set for 8 story 76 unit mixed use project on Market Street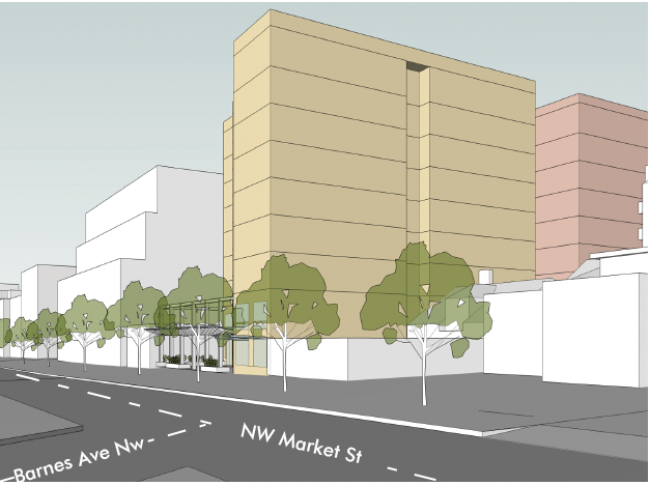 Thu, 09/05/2019
A second Early Design Guidance Meeting for project 3032775-EG has been set for Sept 23 for an 8-story, 76-unit apartment building with retail and office at 1740 NW Market Street. Parking for 2 vehicles proposed. The existing building will be demolished.
The meeting will begin at 6:30pm at the Ballard Community Center, 6020 28th Ave NW, Sunset/Captain Ballard Room.
The project is being designed by Bumgardner Architects.
Download the full initial Design Review Packet at this link.
Comments
Parking for only 2 vehicles? HA! Are they MAD?
Add new comment