Sportswatch
Sportswatch
Sporting events worth keeping an eye on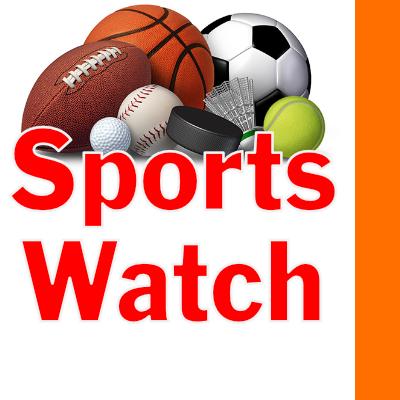 Thu, 09/05/2019
By Tim Clinton
SPORTS EDITOR
High schools
Football
Kennedy Catholic's home season opener against Bethel has been switched to 7 p.m. Friday at CenturyLink Field in Seattle to accommodate its live national broadcast on the ESPNU cable television network.
Highline will be holding down the fort at Highline Memorial playing Ingraham at the same time as West Seattle hosts North Thurston at the Southwest Athletic Complex.
Ballard opens at home at Seattle Memorial against Juanita, also at 7 p.m., as Chief Sealth journeys to Blaine, Foster to Fife and Evergreen to Foss.
Mount Rainier opens at 7 p.m. Saturday at North Creek.
Girls soccer
Mount Rainier hosts Highline on its own campus at 7 p.m. Monday and Tyee hosts Chief Sealth at 7:30 p.m. at Highline Memorial.
West Seattle gets a 4 p.m. Monday visit from Bothell at the Hundley Playfield.
Tyee visits Highline at 7 p.m. next Wednesday.
Volleyball
West Seattle hosts a jamboree starting at 5 p.m. Thursday before visiting Lewis and Clark at noon Saturday and hosting Stadium at 7 p.m. Tuesday.
Ballard is at home against Woodinville at 7 p.m. Monday before visiting Newport at the same time Wednesday.
Mount Rainier opens at home against Enumclaw at 7:15 p.m. Tuesday as Kennedy Catholic entertains Graham Kapowsin.
Tyee gets a 6:30 p.m. Tuesday visit from Summit Olympus and Seattle Christian hosts Highline at 6 p.m. Wednesday after visiting Cedar Park Christian at 7 p.m. Monday.
Seattle Lutheran entertains Darrington at 6 p.m. Tuesday.
Golf
Ballard swings into action with a 3:30 p.m. visit to Garfield on Wednesday of this week and West Seattle hosts Blanchet at the same time Thursday.
Chief Sealth hosts Lincoln of Seattle at the same time Friday as Ballard entertains Franklin.
Monday's schedule has Chief Sealth at Blanchet and Tuesday's has Eastside Catholic at West Seattle.
Ballard goes to Cleveland and Chief Sealth to Ingraham on Wednesday.
Evergreen, Highline and Tyee are together at Steilacoom and Foster at Clover Park at 3:15 p.m. this Thursday.
Tuesday's slate has Evergreen, Highline and Tyee at home at Rainier facing River Ridge at 3 p.m. and Foster hosting Fife at 3:30 p.m.
Foster visits Orting at 3:15 p.m. next Wednesday.
The North Puget Sound League has boys at one site and girls at the other.
The Mount Rainier boys host Hazen at 3:15 p.m. this Thursday as Kennedy goes to Tahoma, while the JFK girls will entertain Tahoma as the lady Rams visit Hazen.
Tuesday the JFK girls host Hazen as Mount Rainier hosts Tahoma, with the JFK boys at Hazen and the Rams at Tahoma.
Boys tennis
Kennedy Catholic hosts Kentwood at 3:30 p.m. Tuesday as Mount Rainier entertains Kent-Meridian.
Highline visits Sammamish at 4 p.m. that day.
Pros
Seahawks
Seattle launches its regular National Football League season Sunday, hosting the Cincinnati Bengals for a 1:05 p.m. game at CenturyLink Field.
Channel 7 television will carry the action live.
Mariners
Seattle goes to Houston to play the Astros at 5:10 p.m. Thursday and Friday, 4:10 p.m. Saturday and 11:10 a.m. Sunday.
The Mariners come home to T-Mobile Park to take on the Cincinnati Reds at 7:10 p.m. Tuesday, Wednesday and Thursday.
Mariners games can be seen on ROOT Sports cable television.
Sounders
Seattle visits Colorado for a match at 6 p.m. Saturday on JOEtv.
Storm
Seattle drops in on Los Angeles for a 7 p.m. Thursday women's basketball game before ending the regular season with a 1 p.m. Sunday visit to Dallas.
Thursday's action can be seen on CBSSN and Sunday's on ESPN3.
Reign FC
The women's soccer squad hosts Orlando for a 7 p.m. Saturday match at Cheney Stadium in Tacoma.
Thunderbirds
Seattle visits the Tri-City Americans for a 7:05 p.m. preseason hockey match Friday and stays in Kennewick to play Portland at 3 p.m. Saturday.
The Thunderbirds come home to the Showare Center in Kent to play Everett at 7:05 p.m. Tuesday.
Emerald Downs
The oval in Auburn is open for horse racing action at 6:30 p.m. Friday, 5 p.m. Saturday and 2 p.m. Sunday.
Colleges
Husky football
The University of Washington hosts California for a 7:30 p.m. Saturday game that will be televised on FS1.
Cougar football
Washington State University will be at home in Pullman playing Northern Colorado at 2 p.m. Saturday on Pac-12 Washington.
Husky volleyball
Washington goes to Iowa City to play Illinois at 2 p.m. Friday and Iowa at 5 p.m. Saturday.