What freeze? Seattle's a warm puppy
What freeze? Seattle's a warm puppy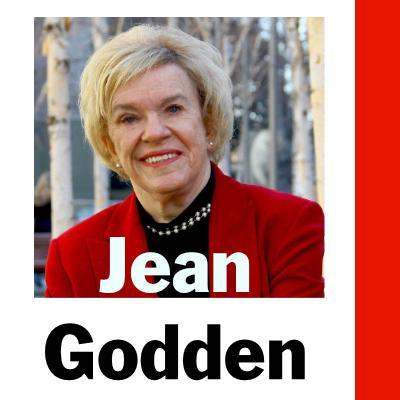 Mon, 09/23/2019
By Jean Godden
Oh, sure, someone snubbed you -- a newcomer -- or was too busy to ask you out for coffee or too intent on text messages to exchange pleasantries. So you holler "Seattle Freeze!" and brand an entire city with an unmannerly stereotype.
Next you write op-ed stories like the recent one in the Seattle Times that accuses Seattleites of passive aggressive behavior. Then you, a self-described "recovering lawyer," tar the entire city with "a social sickness masked by the stilted constructs of minimal civility."
Ouch. Pretty strong stuff.
Wish I had a nickel for every lament I've heard or soppy story I've read about the Seattle Freeze. I'll grant you that Seattle has acquired a chilly reputation. In fact there's even a Seattle Freeze Wikipedia page. The entry reports the widely held urban myth that "it is especially difficult to make new friends in Seattle." It describes Seattleites as "standoffish, cold, distant and distrustful" and concludes that we're "polite but not friendly."
If that's not character assassination of the sloppiest kind, I'd be surprised. Maybe it's grist for a class action suit. If one is not possible against Wikipedia, at least against the pop psychologists who like spreading unfair rumors.
The truth is that native Seattleites -- the supposedly cold, standoffish ones -- are actually a little difficult to find. For the last few years, the city has been flooded with 57 newcomers a day, transplants from somewhere else. Maybe it's those late arrivals, now more than 50 percent of the city's population, who are sometimes guilty of the "distant, distrustful behavior."
If you don't believe me, go down to South Lake Union at lunchtime and try going for a walk. It's not possible to get a full block before encountering a knot of young males, identified as workers by their i.d. tags, walking three and four abreast and only grudgingly yielding to others. Talk about not making eye contact -- you'll be lucky to get a sour grimace, much less a near elbow collision.
One wouldn't want to unjustly accuse the transplants of being guilty of rude manners; but it is hardly fair to assume that the clustered techies who don't look you in the eye are all Seattleites. On the contrary, they're probably trying to figure out how to devise some algorithm for delivering merchandise faster and more profitably. Of course, their eyes glaze over and you won't get human contact.
Native Seattleites in my experience are pretty easy going, if a trifle reserved. Some of their quirks are downright lovable. Real Seattleites -- that's those of us, native and nonnative, who identify as Seattleites -- dress mainly for the weather: gloom, mist, drizzle and rare deluge. Real Seattleites seldom carry an umbrella. They drive with exaggerated politeness, nodding off at four-way stops. They seldom honk their horns (only during loss of brakes on a hill). They religiously obey Walk/Don't Walk signs even during stormy weather. As bicyclists, they disrespect traffic lights or stop signs, thinking them meant for others. And they loyally support their sports teams even when those teams disappoint beyond belief.
The seldom-told truth is that most real Seattleites are inherently shy; they tend to value privacy. That's why they don't make laser eye contact. That's why they don't favor instant intimacy like some 60-second dating game.
But for newcomers who get over their need for instant buddies and get started volunteering at a food bank or joining a book club, they'll discover Seattleites are like a warm puppy. Their friendship can be as sincere and rewarding as that morning cup of coffee, that ferry ride at twilight or that mist-shrouded view of Mount Rainier.
Comments
So nice to hear some truth!
Sorry, there is always fire where there is smoke. Seattle natives have a whole vocabulary to disguise their misanthropy, including "bookish," or "reservedness."
Of course if one has never lived elsewhere for any period of time, like many natives, you have absolutely no sense of comparison.
Add new comment