Heroes When We Most Need Them
Heroes When We Most Need Them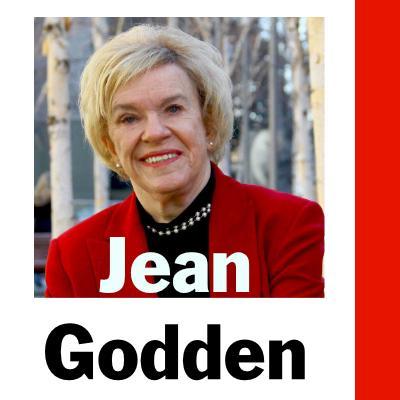 Mon, 10/07/2019
By Jean Godden
In these angst-ridden times, it is hard to take pride in being an American. That swell of gratitude one feels when seeing new citizens sworn in, that burst of emotion on returning home after an overseas trip, that lift from hearing a Sousa march on July 4 -- those proud feelings are still there. But today it is growing harder to summon trust and confidence in this nation.
What makes feeling pride difficult are the many attacks on our most cherished values: among them freedom of press, speech and religion, human rights, equality under the law and separation of powers. The president has condemned his opponents with lies and insults, while exalting foreign despots and inviting them to intervene in our democracy.
During these days of democracy's sudden winter, what keeps American pride alive for me are my heroes, both on the national scene and home grown. Here are a few that provide me with inspiration:
Youth Power: Teens have stepped up and become a major political force. They have marched urging climate action even when faced with bureaucratic obstacles and official inaction. These same young people have also been a force urging adoption of gun safety laws. (Locally I think about West Seattle High's Gun Violence Prevention Club.) Knowing we can depend on heroes in the new generation is an immense comfort.
Nancy Pelosi:  The speaker of the house is the highest-ranking woman to serve in the United States. During her first term as speaker, she engineered passage of Obama care. Once again, she has earned much gratitude for endorsing impeachment hearings based on the president's "betrayal of his oath of office, betrayal of the country's national security and betrayal of the integrity of our elections."
The Whistleblower: As I write this, we don't know the name (if we ever will) of the anonymous whistleblower who followed the law to alert us of "an urgent concern." Disregarding career and personal risks, the whistleblower outlined a complaint about the president's telephone call soliciting interference from a foreign country in the 2020 elections and the unusual limiting of access to that phone record.
The Reporters: The press and those who work in the media have been under constant attack from this president, who shouts "fake news," and who calls the press "the enemy of the people." Thank goodness we have been well served by reporters dedicated to recounting the truth, reporting what is happening in this country.
The U. S. Constitution: The founding fathers, learned men but no saints, labored to give us the written constitution that has provided our nation with a bedrock of values. How fortunate is this nation to have a living document designed to spell out our values and protect us from corrupt and immoral leaders.
Seattle: The city itself is one of my heroes. Sometimes the city errs, but most often it leads the nation with its innovative policies: paid sick and parental leave, a set minimum wage, democracy vouchers and a reasoned approach to the war on drugs (the LEAD program backed by King County Prosecutor Doug Satterberg).
Resident Geniuses: Lisa Daugaard, director of the King County Public Defender Association, is the most recent Washingtonian -- 20 since 1981 -- to receive a MacArthur Fellowship genius grant. It was awarded for her work on police reform. Daugaard teamed with Prosecutor Satterberg to launch the LEAD (Law Enforcement Assisted Division) program. Last year, University of Washington psychologist Kristina Olson received a genius grant for research on transgender children.
The Churches: Faith-based groups throughout the region have shown extraordinary compassion, housing homeless, giving refuge to asylum seekers and feeding the hungry. They sponsor encampments and welcome those seeking help. They have shown us the way to our better natures.
These are just a few of my heroes. No doubt you have heroes of your own, some different, but champions who can help you keep hope alive even during bleak times.
Comments
The media have been attacking Trump and colluding with intel.
Add new comment