Sportswatch
Sportswatch
Sporting events worth keeping and eye on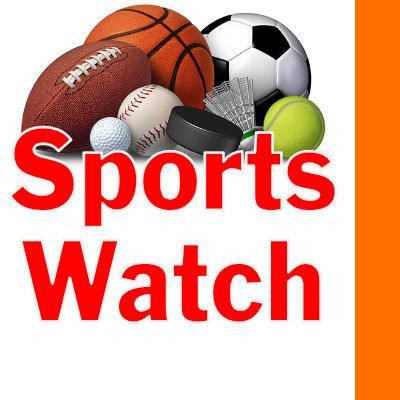 Wed, 10/23/2019
By Tim Clinton
SPORTS EDITOR
High schools
Football
Highline hosts Renton at 7:30 p.m. Thursday at Highline Memorial and Evergreen will be there at 7 p.m. Friday playing Sand Point of Idaho.
Ballard entertains Bainbridge at 5 p.m. Friday at Seattle Memorial ahead of a 7:45 p.m. game between Chief Sealth and Roosevelt.
At 7 p.m. Friday, Foster is at home against White River as Mount Rainier visits Kent-Meridian.
Kennedy Catholic hosts Kentwood at 5 p.m. Saturday at Highline Memorial.
Seattle Lutheran will be at West Seattle Stadium battling Rainier Christian at 1 p.m. Saturday.
Girls soccer
Mount Rainier entertains Kentridge on its own campus at 7:30 p.m. Thursday and Kennedy Catholic visits Kent-Meridian at 3:30 p.m. at the Wilson Playfield.
The Lancers are home at Starfire playing Kentwood at 6 p.m. Tuesday and the Rams visit Kentlake at 7:30 p.m.
West Seattle hosts Chief Sealth at 4 p.m. Thursday at Walt Hundley as Ballard visits Roosevelt at Magnuson.
Seattle Christian visits Annie Wright at 6 p.m. Thursday before hosting Vashon Island at the same time Monday at Valley Ridge.
The Warriors entertain Bellevue Christian at 6 p.m. Wednesday at Valley Ridge.
Volleyball
Kennedy Catholic plays a 7:15 p.m. Monday match against Kent-Meridian in the Lancers' gym Monday as Mount Rainier travels to Kentridge.
Mount Rainier hosts Hazen at 7:15 p.m. Wednesday as the Lancers visit Tahoma.
West Seattle, meanwhile, hosts Roosevelt at 7 p.m. Thursday as Ballard goes to Franklin and Chief Sealth to Juanita.
West Seattle visits Ballard at the same time Tuesday as Chief Sealth entertains Rainier Beach.
Tyee hosts Foster at 7:15 p.m. Tuesday as Evergreen entertains Lindbergh and Highline travels to Renton.
Seattle Christian travels to Vashon Island for a 5:45 p.m. Monday match and hosts Cascade Christian at the same time Wednesday.
Seattle Lutheran gets a 6 p.m. Friday visit from Crosspoint and hosts Auburn Adventist on Tuesday.
Boys soccer
Seattle Lutheran hosts Evergreen Lutheran for a 3:30 p.m. Thursday match at Starfire before visiting Puget Sound Adventist at 4 p.m. Monday.
Boys tennis
South Puget Sound League tournament action runs all day Friday at Clover Park with a 9 a.m. start.
Girls swimming
Auburn is hosting 4A North Puget Sound League action Friday and the meet switches to Hazen for Saturday.
Ballard goes to Garfield for a 4 p.m. Friday meet as Chief Sealth and West Seattle visit Lincoln of Seattle.
Evergreen hosts a 3:30 p.m. Thursday meet that also includes Highline, Tyee, Clover Park, Franklin Pierce and Washington as Foster travels to Hazen to face Renton.
Cross country
Fort Steilacoom is the site of the Nisqually League Championship and South Puget Sound League Championship Thursday with Crosspoint hosting the SeaTac League meet at 4 p.m.
The Metro League Championship starts at 4:20 p.m. Thursday with Blanchet hosting.
North Puget Sound League races start at 9:30 a.m. Saturday at Fort Steilacoom.
Pros
Seahawks
Seattle visits the Atlanta Falcons for a 10 a.m. Sunday game that can be seen on Channel 13 television.
Sounders
Seattle hosts Real Salt Lake for a 7 p.m. Western semifinal at CenturyLink Field this Wednesday.
Fox Sports 1 will air the action live.
Thunderbirds
Seattle visits Red Deer for a 7 p.m. match Friday before dropping in on Edmonton at the same time Saturday.
The Thunderbirds are at Calgary for a 7 p.m. battle Monday.
Colleges
Cougar football
Washington State University visits the Oregon Ducks for a 7:30 p.m. Saturday game to be shown on ESPN
Husky volleyball
Washington goes to Utah for a 7:05 p.m. Friday match before visiting Colorado at noon Sunday.