Jim Ellis: Just one of a kind
Jim Ellis: Just one of a kind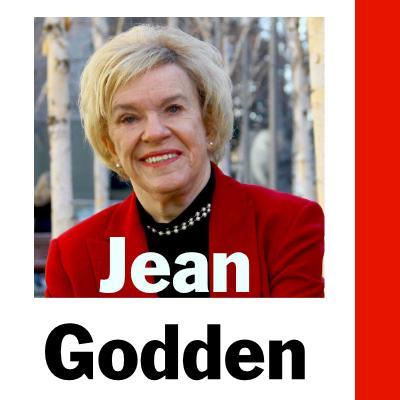 Mon, 11/04/2019
By Jean Godden
The late Jim Ellis was the speaker at a League of Women Voters lunch in December, 1965. At the time he was being hailed as "the father of Metro," having gained fame for the clean-up of Lake Washington, previously a cesspool of partially-treated sewage and fenced in with "no swimming" signs.
At the League luncheon, Ellis deposited a well-used briefcase at his side. He leaned on the desk-top podium and started speaking. He said that the region needed to act now to  preserve this region's quality of life. It was a speech that we, the audience, hadn't expected. Instead of resting on his clean-up of the lake, he was urging us to help spearhead the most ambitious plan for public works ever presented in King County.
Ellis was enlisting us to back his dream, a "forward thrust" package of capital improvements, including parks, pools, fire stations, an aquarium, improved streets, low-income housing, a sports stadium and rail rapid transit. His wish list added up to $815 million to be financed with voter-approved municipal bonds. Listening to his talk was electrifying but also a little daunting. How would voters respond to such a costly vision?
After months of committee meetings, hearings and exchanges, Ellis' Forward Thrust was placed before voters as 12 individual bond measures. Members of the League of Women Voters and other good government organizations worked hard for Forward Thrust approval. Voters said "yes" to seven of the 12, but failed to register the 60 percent needed for rapid transit and low-income housing.
The loss of transit and the federal funds that would have built a tranit system was a bitter blow. That disappointment compounded when a second vote in 1970, the year of the Boeing Bust, also failed. Atlanta won the federal funds that would have gone to King County transit.
Dismayed but undeterred, Ellis wasn't finished. He pushed for a better Metro bus system. He built Freeway Park on a lid over Interstate Five. He worked to preserve the region's farmlands and greenbelts. He chaired a committee constructing a greenway from Seattle to Ellensburg.
His most contentious project, siting a state convention center atop the freeway, was backed by downtown business leaders but opposed by other interest groups including Seattle city government. It was derided as "downtown against neighborhoods." Nevertheless the convention center was finally approved and completed in 1988. It would eventually confirm Ellis' vision as a "cash cow" and, within a few years, he was lobbying to double its size.
Jim Ellis, the man who accomplished so much, never ran for office. Instead he believed in devoting one-third of his waking hours to work, one-third to family and one-third to community. He was a citizen trailblazer who pushed projects with charm and persistence. I met him many times when he promoted his visions, lobbying the Seattle Post-Intelligencer editorial board and any other opinion maker who would listen.
Newcomers sometimes confused Jim Ellis with his brother John Ellis, CEO of Puget Sound Energy and later Seattle Mariners' chairman. Jim laughed over the mix-up, saying, "He's Lightbulb Ellis, I'm Sewer Ellis."
Following Jim's death at 98 in October, the Seattle Times editorial board asked the question: "Can There Be Another Jim Ellis for Washington?" In these times, the answer is "probably not." The time of one individual making all the difference may be over. Today it probably would be a committee and the project would be a compromise.  But in Puget Sound we can be forever grateful that there once was a Jim Ellis, an individual who had large dreams and knew how to make them work.