The hidden costs of eating out
The hidden costs of eating out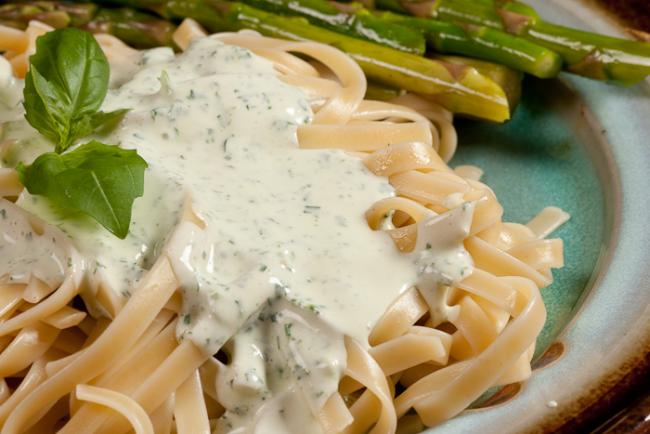 Mon, 11/25/2019
By Katy G. Wilkens
Many Americans spend more money at restaurants than on groceries they cook at home. Restaurant food costs about 300 percent more than the same meal fixed at home, so dining out adds considerably to your food bills. If you use a food delivery service, cost per meal skyrockets.
Don't forget about the subtle, hidden costs, such as a higher intake of salt, fat and calories, none of which is healthy. Many restaurant menus have more than 3,000 milligrams of salt in a single meal — twice as much salt as you need in a whole day. So your health care costs may rise along with your restaurant use.
Avoid the hidden costs of eating out with these tips to cut down on salt and fat:
Many restaurants, particularly chains, post the sodium content of their meals on their websites. Check out the choices ahead of time. Don't wait until you are looking at the menu trying to make a quick decision.
Order a salad with dressing on the side instead of a salty soup.
Share your entree with a friend, or ask for a box to take half of it home. You'll cut your salt and fat intake in half.
Ask your server how food is prepared. If there are simple things that can be left out or adjusted, ask for them. Also ask that your food not be salted.
Keep an eye out for salty ingredients like pickles, olives and savory sauces. Ask for them to be omitted and for sauces to come on the side. That way you choose how much to use.
Bread, rolls and butter are fine. But if you skip them, you'll save enough salt and calories for a dessert.
Most desserts are low in sodium. If you are trying to cut back on calories, try a sorbet, sherbet or fruit-based dessert.
One of the main reasons people eat out is they don't have time to cook. After working late or attending a PTA meeting, child's sports event, shopping for groceries or running errands, the last thing you want to do is cook and clean.
Keep track for a few weeks of when you eat out and why. If you see patterns, it's much easier to come up with a solution that works for you and your family.
Meanwhile, try this recipe at home for a quick and delicious fettuccine. You only need pasta, cream cheese and whatever you have in the fridge. You can have a nice meal in 15 minutes or less.
Quick Fettuccine
½ - 2/3 cup boiling water
1 package penne pasta
2-3 cloves garlic, minced
1 teaspoon canola oil
1 cup leftover cooked meat, chicken or shrimp, (optional)
1-2 cups vegetables (asparagus, broccoli, peas) (optional)
8-ounce package of Neufchatel or cream cheese
½ cup fresh Parmesan cheese, grated
¼ cup fresh parsley or 2 tablespoons dried
¼ cup fresh basil or 2 tablespoons dried
Start boiling pasta water. While waiting for water to boil, sauté garlic in oil in frying pan. If adding leftover meat or vegetables, like cooked chicken, canned shrimp, peas, spinach or asparagus, sauté with garlic until done. Once water is boiling, remove and reserve about 2/3 cup boiling water. Add pasta to the rest of the boiling water. In food processor or blender, mix cheeses, fresh herbs and 1/2 cup of the reserved hot water. If sauce is too thick, add more water. Pour sauce into fry pan over sautéed garlic and vegetables/meat if you choose. Serve over pasta. Makes 6 servings.
Nutritional Information (per serving)
Calories: 304, Carbohydrates: 32 grams, Protein: 18 grams, Sodium: 285 milligrams
[Katy G. Wilkens is a registered dietitian and department head at Northwest Kidney Centers. The National Kidney Foundation Council on Renal Nutrition has honored her with its highest awards: the Susan Knapp Excellence in Education Award and the Joel D. Kopple Award for significant contributions in renal nutrition. See more recipes at www.nwkidney.org.]