Finding diamonds in the dust
Finding diamonds in the dust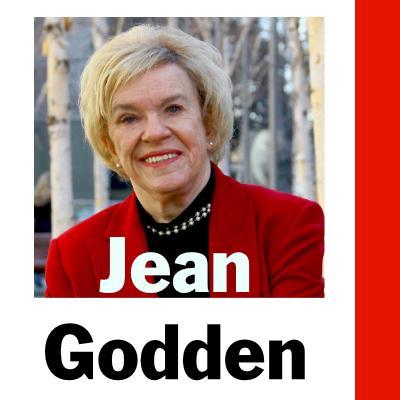 Sun, 12/22/2019
By Jean Godden
'Tis the end of the year and all through the land newspaper editors are assigning reporters to sum up the year. You're already seeing year-enders (or "rear-enders" as we reporters rudely called them). That's why we're faced with the 10 best bites, the dozen top restaurants, the year's choicest reads, the greatest movies and so on, enough to give the reader whiplash.
And, whereas 2019 was a fractious, divisive year, perhaps best forgotten, there were some fine moments and admirable performances, locally as well as nationally. Here, following the pattern of media year-enders are ten year-end diamonds that shine through the dust -- my personal favorites:
Cosmic Crisps: If there's one thing to cheer about in 2019, it's the debut of the Washington-bred Cosmic Crisp. The sweet, tangy apple, a cross between Honey Crisp and Enterprise varieties, was developed at Washington State University by Dr. Bruce Barritt. The Cosmic takes its name from the little white dots (lenticels) that resemble stars twinkling in a deep purple-red night sky.
Gun control crusaders: It is easy to lose hope given the immoral failure of Congress and the White House to stem gun violence. Yet promise still lies with groups like students in the West Seattle Gun Prevention Club and Grandmothers Against Violence, founded in Seattle after the Sandy Hook shooting. Washington Attorney General Bob Ferguson recently stood with the Grandmothers and others to announce three sweeping control proposals, including a ban on the sale of assault weapons.
Amazon plot backfires: Despite dumping $1.5 million into the Seattle Chamber of Commerce's PAC, Amazon failed to elect a more business-friendly city council. Most political observers believe the last-minute effort backfired, convincing voters to vote against Amazon-backed candidates. One observer, quoted in Crosscut, said, "They went into New York without learning from Seattle, and back to Seattle without learning anything in New York."
Public Service Heroes: Impeachment hearings have made heroes of the nation's public servants. More than a dozen gave their time to set the record straight. We owe an enormous debt to those professionals, men and women who were told not to testify by President Trump. They showed incredible courage, daring to risk their careers to serve the nation. The president accomplished something no one believed possible: He made civil servants sexy.
Homelessness progress:  It's great news that Seattle, King County and suburban cities have finally agreed to work as a region on homelessness. Weaving government responses together, giving up some local control, hasn't been easy. But homelessness knows no boundaries and governments can be more effective when they unite to solve the crisis.
Climate warrior: Time magazine named Greta Thunberg, the 16-year-old Swedish teen, the person of the year. She inspired four million activists (many on Seattle streets) to join the Sept. 20 climate strike.  She warned, "We cannot just continue living as if there was no tomorrow, because there is a tomorrow."
More Affordable Housing: In December, Mayor Jenny Durkan announced Seattle will invest $110 million, the most ever, to build additional affordable housing. That translates into some 2000 more units available to people pushed out of the city by steeply rising rents. Earlier in the year, Microsoft pledged $500 million to help King County preserve existing affordable units.
Equality at last? After a Democratic win last November, Virginia likely will become the 38th state to ratify the ERA (Equal Rights Amendment). Then, assuming congressional hurdles can be overcome, the nation may be able to say that "all men and women are created equal."
Sharks Are Circling: The city has given a go-ahead to the Seattle Public Aquarium, to add an  ocean pavilion. The structure, sited between Pike Place Market and Pier 59, will be shaped like a mamouth martini glass and will feature a 325,000-gallon tank filled with six-foot sharks, giant sting rays and ocean species. An overlook walk from the Market will descend onto the pavilion's rooftop and double as an Elliott Bay viewpoint.
Washington's No. One: Those of us living here probably aren't surprised, but it's nice the rest of the nation knows that Washington is the best place to live. U. S. News and World Report used 70 metrics to come up with results that placed Washington on top, followed by New Hampshire and Minnesota.