Sportswatch
Sportswatch
Sporting events worth keeping an eye one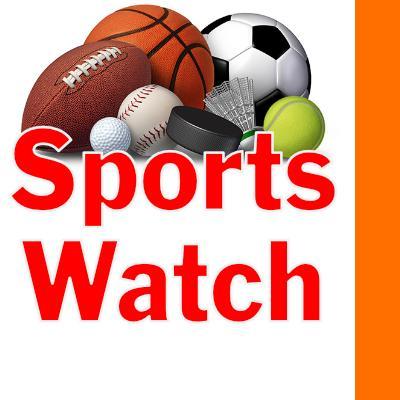 Wed, 12/25/2019
By Tim Clinton
SPORTS EDITOR
High schools
Boys basketball
Kennedy Catholic is hosting its annual Sterling Christmas Shootout this Thursday through Saturday, starting off with 7 p.m. Thursday action against Chief Sealth.
Mount Rainier, meanwhile, hosts Highline at 5 p.m. Friday.
West Seattle and Seattle Christian both go to Wilson of Tacoma for the T-Town Throwdown Thursday through Saturday with West Seattle meeting Redmond at 5:30 p.m. Thursday.
Evergreen goes to Spanaway Lake for a Friday and Saturday tournament.
Girls basketball
Kennedy Catholic hosts Auburn Mountainview for a 12:30 p.m. Friday game and Mount Rainier entertains Highline at 3:30 p.m. Friday.
West Seattle is also involved on the girls side of the T-Town Throwdown at Wilson of Tacoma Friday and Saturday.
Ballard is at Kentlake for a 7 p.m. Friday game and plays Newport there at 5:30 p.m. Saturday.
Tyee goes to Washington for 3 p.m. Monday action.
Pros
Seahawks
Marshawn Lynch and the Seattle Seahawks face a battle for the NFC West Championship when they host Richard Sherman and the San Francisco 49ers at 5:20 p.m. Sunday at CenturyLink Field.
Channel 5 will televise the action live.
Thunderbirds
Seattle hosts the Spokane Chiefs for a 7:35 p.m. Western Hockey League match at the accesso Showare Center in Kent this Friday before entertaining the Portland Winterhawks at 6:05 p.m. Saturday.
The Thunderbirds visit Portland at 7:05 p.m. Tuesday.
Stars
Tacoma's major indoor soccer squad is on the road this week, visiting St. Louis on Friday and Kansas City on Saturday.
Colleges
Cougar football
Washington State University is in Phoenix, Ariz. for the Cheez-It Bowl this week, playing Air Force at 7:15 p.m. Friday on ESPN.
Husky men's hoop
Washington is off until Thursday, Jan. 2 when it hosts UCLA at 7 p.m.
Husky-Cougar women's hoop
Washington goes to Pullman to play Washington State University at 2 p.m. Sunday on Pac-12WA.
Cougar men's hoop
WSU hosts Pine Bluff for a 5 p.m. Sunday game to be shown on the Pac-12 network.
Redhawk men's hoop
Seattle University visits St. Mary's for 5 p.m. Saturday action.
Redhawk women's hoop
Seattle is at Cal State Fullerton for a 2 p.m. Sunday game.
Bulldog men's hoop
Gonzaga gets a 6 p.m. Monday visit from Detroit Mercy on ROOT Sports.
Bulldog women's hoop
Portland comes to Spokane for a 1 p.m. Sunday game.