Keeping Track
Keeping Track
Where area sports stars meet their future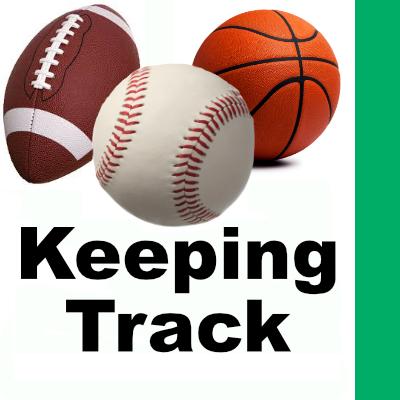 Sat, 01/18/2020
By Tim Clinton
SPORTS EDITOR
Yankees hire Balkovec as coach
West Seattle's Rachel Balkovec made baseball history when the New York Yankees hired her as a minor league hitting coach Nov. 8.
Balkovec is believed to be the first woman hired full time to that capacity in baseball history.
"It's an easy answer to why we chose Rachel for this role," said Yankees hitting coordinator Dillon Lawson to the New York Times. "She's a good hitting coach, and a good coach, period."
Balkovec grew up in Omaha, Neb. and played catcher in college for the women's fastpitch softball teams at Creighton and New Mexico.
The 32-year-old Balkovec is scheduled to report to the Yankees in Tampa, Fla. on Saturday, Feb. 1.
Pryor pours in points
West Seattle graduate Nate Pryor continues to stand out as a sophomore guard at Northern Idaho College.
Pryor's efforts have helped lead the Cardinals to a 16-1 record so far.
The one time University of Washington recruit is averaging 14.7 points and 2.1 rebounds in 26.5 minutes of play.
Pryor also has 22 total steals and 54 assists.
McDaniels helping Huskies
Federal Way graduate Jaden McDaniels is averaging 13.5 points and 6.4 rebounds in 33.4 minutes as a freshman for the University of Washington men's basketball team.
The 6-foot, 9-inch forward also has 38 assists, 17 steals and 24 blocks.
Giomi sees more action for Ducks
West Seattle graduate Lydia Giomi is seeing more action this year as a junior at the University of Oregon.
The 6-6 forward is averaging 4.6 points and 3.1 rebounds in 12.2 minutes over 16 games for the Ducks.
She also has 11 steals, three blocks and seven assists.
Mohamed at Eastern Washington
West Seattle graduate Abdul Mohamed, who stands at 6-8 as a freshman, is averaging 2.6 points and 1.4 rebounds for the Eastern Washington University men.
Ballard grad with Pacific Lutheran
Ballard graduate Adrianna Davis is averaging 1.3 points and 0.9 rebounds in 7.4 minutes as a 5-4 junior guard for the Pacific Lutheran University women.
Davis has 12 assists and five steals over 12 games.
Foster's Fayson at Highline College
Foster graduate Jaylen Fayson is a solid 6-6 freshman forward for the men's basketball team at Highline College.
Please e-mail us at timc@robinsonnews.com if you have information for Keeping Track.