Ken's View: Should the gay teachers have been fired?
Ken's View: Should the gay teachers have been fired?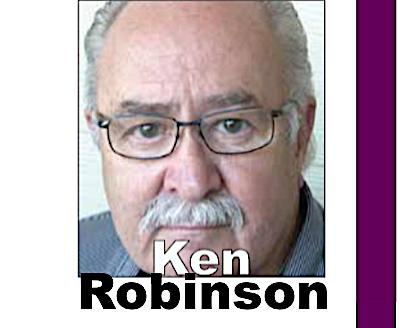 Mon, 02/24/2020
Vatican City is well-known as a haven for gay priests. Maybe hundreds of them. And this fact seems to be totally acceptable to the Catholic Church, even when homosexuality is condemned by the church.
Against the backdrop of the firing of two teachers at Kennedy High School last week, it leaves us scratching our head.
We are not Catholic and do not pretend to understand the weight of this decision by the Archdiocese of Seattle in supporting the choice to let go two respected teachers already known to the school to be gay when they announced that they would marry.
The only way we can make sense of this to to view Kennedy High and the Catholic Church the same same we see the Elks Club across the street from the school: it is a private organization, open to all who are willing to abide by the rules of the organization. That's fair. If you don't like the rules, don't join. The world is full of such cults.
When a big crowd gathering in support of the fired teachers, there was a clear outpouring of support for them and objection to the firing. (We are saying firing here because we do not believe the teachers 'resigned' as the school would like us to believe). There is something sinister in the outcome.
In a newspaper article, one person who railed against the supporters in front of the school declared that allowing homosexuals to continue among the true believers is tantamount to allowing the slow creep of socialism and communism and that there are those among us who want to restrict religious freedoms.
Nobody is doing that. That is a paranoid delusion. While the mostly young people who came to support the teachers are very possibly fully in support of the teachings of the church, they may also be of a mind that it is time for the church to re-think their view.
The Catholic League of Religious and Civil Rights sent a fiery email with the headline Episcopal Bishop Should Butt Out. The email read, in part: We would not defend a Catholic bishop who publicly criticized a decision by a high-ranking cleric of another religion about matters that pertain only to the members of that religion. We respect house rules.
It's too bad that Greg Rickel, bishop of the Episcopal Diocese of Olympia, Washington, does not.
Recently, two teachers at a Catholic high school in the Seattle area, a man and a woman, resigned, and it is believed they did so because it became known that they each got engaged to a person of the same sex. They voluntarily signed a contract pledging to uphold Catholic teachings, something they obviously violated. As we said earlier this week, this should be a "slam dunk" case, but, of course, a few dissidents protested.
This has got to be a difficult issue for Catholics.
Contact Ken Robinson at Kenr@robinsonnews.com
Comments
Isn't it heresy that the archbishop teaches opposition to the catechism by failing to "avoid all signs of unjust discrimination" by firing the teachers? That's against written Catholic doctrine.
2333 Everyone, man and woman, should acknowledge and accept his sexual identity.
2358 [Homosexuals] must be ACCEPTED with RESPECT, COMPASSION, and SENSITIVITY. EVERY SIGN of UNJUST DISCRIMINATION in their regard SHOULD BE AVOIDED. These persons are called to fulfill God's will in their lives.
2392 "Love is the fundamental and innate vocation of every human being" (FC 11).
The church/school exist as long as people want to attend, when the church/school is out of touch with the people, they will stop attending...simple as that.
Like His Church, Christ was out of touch with the political and cultural winds of His day.
Add new comment