Sportswatch
Sportswatch
Sporting events worth keeping an eye on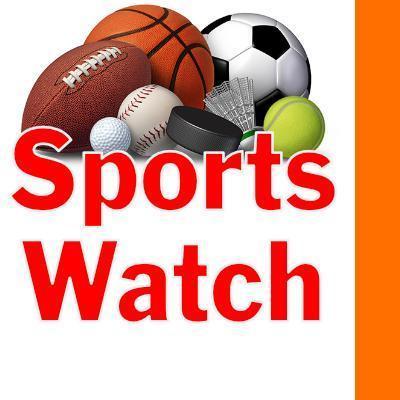 Tue, 03/10/2020
By Tim Clinton
SPORTS EDITOR
High schools
Boys soccer
Ballard launches its spring season by going to the Lynnwood Jamboree at 6 p.m. Friday and Highline Memorial hosts the Highline Public Schools Jamboree at 9 a.m. Saturday.
Seattle Christian battles Tyee at 3:30 p.m. Wednesday at Valley Ridge.
Baseball
Chief Sealth is putting on a jamboree starting at 3 p.m. Friday that includes Mount Rainier.
Fastpitch softball
Ballard visits Foster for a 4 p.m. game Monday and Highline drops in on Seattle Christian at the same time.
Pros
Sounders
The men's soccer team that trains in Tukwila visits Houston for a 5:30 p.m. Saturday match that can be seen live on JOEtv.
Mariners
Seattle plays split squad spring training games in Arizona this Thursday, hosting Cincinnati at 1:10 p.m. and visiting Kansas City at 1:05 p.m.
The Mariners entertain the Los Angeles Dodgers at 6:40 p.m. Friday before visiting Oakland at 2:05 p.m. Saturday and hosting the Chicago White Sox at 1 p.m. Sunday.
They visit Texas at 1:05 p.m. Monday and host Cleveland at 1:10 p.m. Tuesday.
Dragons
Seattle's XFL team entertains Los Angeles for a 4 p.m. Sunday game at CenturyLink Field.
ESPN2 will carry the action.
Seawolves
Seattle visits New York for noon Sunday rugby action on ROOT Sports.
Thunderbirds
Seattle goes to Vancouver for 7:30 p.m. Friday Western Hockey League action before hosting the same team at 6:05 p.m. Saturday at the accesso Showare Center in Kent.
The Spokane Chiefs come to town for a 7:05 p.m. Tuesday match.
Stars
Tacoma hosts San Diego for 7:35 p.m. Friday indoor soccer action at the accesso Showare Center in Kent before going to San Diego to play Saturday.
Colleges
Husky men
Washington opens Pac-12 basketball tournament play with a 2:30 p.m. game against Arizona in Las Vegas this Wednesday.
The action can be seen live on the Pac-12 cable television network.
Cougar men
Washington State University takes on Colorado at 8:30 p.m. Wednesday in Las Vegas on the Pac-12 network.
Redhawk men
Seattle University plays Utah Valley at 8:30 p.m. Thursday at the WAC tournament in Las Vegas.
Redhawk women
The Lady Redhawks take on Utah Valley at 6 p.m. Wednesday in Las Vegas.