Keeping track
Keeping track
Where area sports stars meet their future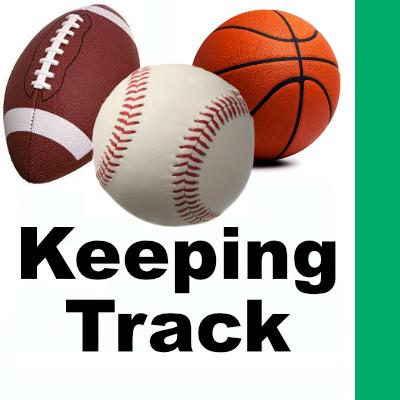 Thu, 03/26/2020
By Tim Clinton
SPORTS EDITOR
Bwana scores in preseason
Ballard graduate Handwalla Bwana scored the winning goal for the Seattle Sounders of Major League Soccer in a 3-2 preseason victory over Loyola Marymount.
Bwana also recorded an assist in the preseason but started off the regular season out with a hamstring injury.
Bolam coaching in Whitefish
Former Mount Rainier High School coach and 1979 Thomas Jefferson graduate Bob Bolam is now coaching high school girls basketball in Whitefish, Mont.
Bolam led the Lady Bulldogs to a playoff appearance this year.
He was the coach at Mount Rainier when future Seattle Storm and Perth, Australia professional player Brittany McPhee was a member of the team.
Kaczor inducted into WWU Hall
Federal Way High School graduate Jodie Kaczor has been inducted into the women's basketball Hall of Fame at Western Washington University.
Kaczor, who now has the last name of Berry, is currently an assistant coach for the University of Oregon team.
She works with the Ducks' post players, who include West Seattle High School graduate Lydia Giomi as a 6-foot, 6-inch forward.
Giomi, Ducks stopped by virus
West Seattle graduate Lydia Giomi and the Pac-12 champion Oregon Ducks were ready to plunge into the NCAA women's basketball tournament as one of the favorites when it was cancelled by the corona virus.
Giomi averaged 3.3 points per game as a redshirt junior forward for the Ducks along with 2.3 rebounds.
She scored 18 points and hauled down nine rebounds in the Ducks' season opener against Northeastern.
Nate Pryor lands on first team
West Seattle graduate Nate Pryor was named to the East Region first team for the junior college NWAAC as a sophomore guard at Northern Idaho.
The one time University of Washington recruit averaged 18.9 points per game along with 5.3 assists and 2.5 rebounds for a team that finished with a 27-1 record.
Pryor also came through with 62 total steals.
McDaniels sized up for draft
Federal Way graduate Jaden McDaniels is being sized up for the NBA draft after his freshman season at the University of Washington.
McDaniels, who stands at 6-10, averaged 13.0 points, 5.8 rebounds, 2.1 assists, 1.4 blocks and 0.8 steals for the Huskies.
Mohamed at Eastern Washington
West Seattle graduate Abdul Mohamed averaged 2.4 points and 1.2 rebounds as a 6-8 freshman forward for Eastern Washington University.
Fayson makes defensive first team
Foster High School graduate Jaylen Fayson made the NWAAC Western Region all defensive team as a 6-6 freshman forward at Highline College.
Fayson helped the Thunderbirds of Des Moines to a 15-13 record going into a league tournament cancelled by the virus.
Davis plays at Pacific Lutheran
Ballard graduate Adrianna Davis just finished her junior season as a 5-4 guard for the Pacific Lutheran University women's basketball team.
Davis delivered an average of 1.6 points while totalling 22 assists and 14 steals.
Kilifi back with Seawolves
Tyee graduate Olive Kilifi was back for another season with the Seattle Seawolves when the virus suspended their Major League Rugby season.
Kilifi is a third year player for the third year team from Tukwila that bagged the first two League titles.
Trio in spring training camps
Three area players were in baseball spring training camps when the virus halted their preseason.
Chief Sealth graduate Keone Kela is back as a right-handed reliever with the Pittsburgh Pirates after posting a 2-0 record with a 2.12 earned run average over 32 appearances last summer.
Thomas Jefferson graduate Jeff Brigham returns as a right-handed starter for the Miami Marlins.
Brigham went 3-2, 4.46 last year.
West Seattle graduate Morgan McCullough is a shortstop in the minor league camp for the Los Angeles Angels of Anaheim.
Highline grad joins Canaries
Highline High School graduate Ryan Brett is set to spend his summer as a second baseman for the independent league Sioux Falls Canaries.
Brett still has a .667 career Major League Baseball batting average, going 2-for-3 for the Tampa Bay Rays before suffering a series of injuries.
Brandon Mann still a free agent
Mount Rainier graduate Brandon Mann is still listed as a free agent after spending last year with the Chiba Lotte Marines in Japan.
The left-handed pitcher played some for the Texas Rangers and in their organization the previous season.
Barnette retires at age 36
Thomas Jefferson graduate Tony Barnette decided to retire from baseball at age 36 as of Jan. 28.
Barnette pitched from the right side for the Texas Rangers and the Chicago Cubs in his Major League Baseball career after six seasons in Japan.
He started off in the minor league system of the Arizona Diamondbacks coming out of Arizona State University.
Two Ballard grads in Pac-12
Two Ballard High School graduates were pitching in the Pac-12 baseball ranks when the season was halted by the virus outbreak.
Owen Leonard is a senior at Washington State University and Jay Dunbar is a freshman at the University of California in Berkeley.
Both will receive an extra year of eligibility because of the cancellation of the college World Series.
Jones roams outfield for Huskies
Federal Way graduate Cristian Jones is an outfielder for the University of Washington baseball team.
Please contact us at timc@robinsonnews.com if you have any information for Keeping Track.