Singing sad songs about a bridge
Singing sad songs about a bridge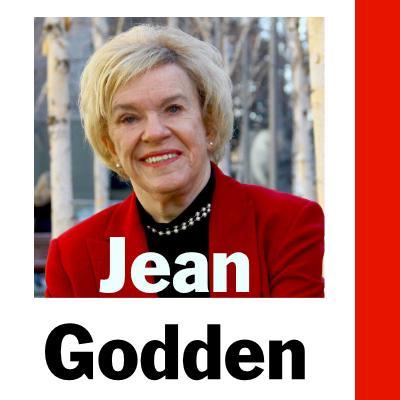 Mon, 04/27/2020
By Jean Godden
If "The Way to West Seattle" were a song, it would be a long, sad ballad. The route to and from the Duwamish Peninsula into Seattle proper has been problematic from the days of the settlers until today when West Seattle's 86,000 residents are again faced with a traffic nightmare.
The latest episode in the long saga, began March 23 when -- without warning -- the Seattle Department of Transportation (SDOT) shut down the 36-year-old high-level bridge. Access to the lower-level bridge was restricted to freight, buses and emergency vehicles. Threatening cracks had been discovered. News then went from bad to worse when SDOT's Sam Zimbabwe revealed that repairs would take until 2022 and a repaired bridge might only last 10 more years.
The history of the West Seattle Bridge has as many twists, players and plot lines as a medieval morality play. For those who have forgotten or never knew, it helps to remember a high-level bridge was first seriously proposed during the Forward Thrust years. The regional bond issue included $16 million for a bridge. The prospect of a new route, not affected by drawbridge delays, was very appealing and no doubt helped passage of Forest Thrust bonds.
After the 1968 vote, Seattle officials pieced together enough money to build a bridge. It was figured it would take $100 million. But, shockingly, the city engineer overseeing the project during Mayor Wes Uhlman's tenure became entangled in a kickback scandal. The three low bids on bridge construction were suspiciously rejected in favor of a much higher bid. The 1975 debacle ended with the city engineer and two associates sent to prison. Plans for a new bridge were shelved.
Still sentiment for a new bridge didn't die. During the 1977 Charley Royer-Paul Schell mayoral contest, Royer had dismissed the notion, saying money for a bridge wasn't there. It was a city thoroughfare and, for that reason, the federal government wasn't interested in helping.  Federal Highway Regulator Norbert Tiemann flatly denied city requests saying that there would be no funds "short of a tug hitting the bridge."
That's close to what happened. At 12:38 a.m. on June 11, 1978, a Greek freighter, loaded with gypsum and piloted by 80-year-old Rolf Neslund, rammed the old drawbridge, locking it into an upright position. Some said it looked as if the bridge was giving the city the finger. (Unrelated to the accident, Neslund was later murdered by his wife.)  The collision had knocked out half the structure linking West Seattle to downtown Seattle.
In the aftermath, Mayor Royer lobbied Sen. Warren Magnuson, head of Senate Appropriations, for help. Able to claim the wreck was "a hazard to navigation," Magnuson found $60 million towards a high-level bridge. In designing the bridge, the city listened to Port Commissioner Merle Adlum who wanted the structure built high enough to ensure ocean-going vessels could access piers he wanted built along the Duwamish. City Councilmember Jeanette Williams convinced the Port and King County to provide money towards the soaring structure. The completed bridge, unveiled on June 14, 1984, was later named for Williams.
Since closure, there had been much soul searching over why the bridge has had such a truncated lifespan. Was it built too high? Was it overburdened by unanticipated traffic, heavy bus and construction loads and an added lane of travel? Did the 2001 Nisqually Earthquake weaken the structure? And what about those locked bearings at Pier 18 that were designed to adjust for loads and thermal conditions?
What's now being debated is whether the price of bridge repair, estimated at $33 million, for 10 more years of life is too steep. Experts may advise replacing the structure now.
Meanwhile, the problem of travel for those living in the area demands that the city find interim solutions. Proposals include increased transit, routing buses to SODO rail stations, Metro shuttles, more water taxi service and possible foot ferry trips from Fauntleroy to downtown and Pier 91. Some have even suggested park-and-ride lots, traditionally banned in the city.
Councilmember Lisa Herbold rightfully is insisting that "nothing should be off the table." Nearly 10 percent of the city's population is caught in this nightmare. Given the large number affected  -- and short of hoping for another Greek freighter -- any or all of the suggestions seem reasonable.
Comments
OMG...they have bridges all around the world still standing hundreds of years old. What is wrong with our city? The Kingdome lasted 24 years!! Why can't a bridge be built that will last??!! Oh, I'm sure the answer is $$$$$. But, it's probably less expensive to build a steel bridge than constantly have to replace a concrete one. What am I missing?!
Good stuff jean. U have a good memory
Add new comment