Time to celebrate my favorite war
Time to celebrate my favorite war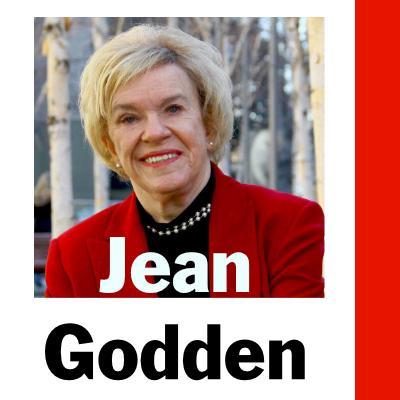 Mon, 06/08/2020
By Jean Godden
Even in these days of social distancing, I plan on celebrating -- maybe solo -- on June 15. That's the 161st anniversary of my favorite war, the often forgotten Pig War.
On that June day in 1859, Lyman Cutler, a U. S. settler on San Juan Island, discovered a pig rooting in his potato patch. It wasn't the first time that Hudson Bay's livestock had strayed into Cutler's garden. This time the outraged Cutler got out his gun and shot the pig. Later that same day he apologized to Charles Griffin, manager of the company's farm, offering to pay $10, an amount Cutler thought right.
Griffin, alas, wouldn't settle. One thing led to another and, in no time, hotheads became involved. Most impetuous was General William S. Harney of the Department of Oregon, well-known for his dislike of anything English. Harney ordered Col. George Pickett -- later of Civil War  fame -- to leave his command at Fort Bellingham and establish a base on San Juan Island.
Meanwhile, Griffin, the farm manager, reported the pig incident to James Douglas, governor of Vancouver Island. Douglas had no use for General Harney, a man he believed "had spent a lifetime warring against Indians." Outraged by earlier attempts by Whatcom County to tax the company farm, Douglas sent his son-in-law to check things out.
Underlying the dispute was confusion over whether San Juan Island belonged to the U. S. or to Great Britain. An earlier settlement had clouded ownership. Was the international borderline between the two countries located along the de Haro Channel? Or farther to the East at Rosario Channel?
The confrontation quickly escalated. Pickett arrived with a group of 50 men and promptly set up camp on the South end of San Juan Island. Soon they were facing three armed British warships anchored off the island's West side.
Learning that Harney was planning to reinforce the American garrison with 450 men, Douglas ordered Capt. Geoffrey Hornby to land. But Hornby disobeyed, saying he'd "rather shed tears than shed one drop of blood."
U.S. President James Buchanan was disturbed to learn of the dispute, unwelcome at any time, but especially when the U. S. was dealing with North-South tensions. The president sent Gen. Winfield Scott ("old fuss and feathers") to resolve matters. Scott, skilled as a peacemaker, gained the trust of Douglas and was able to work out joint occupation of San Juan Island until the issue could be settled by arbitration.
But resolution was slow in coming. With the Civil War about to erupt and contests between Germany and France simmering in Europe, the San Juan dispute languished for the next dozen years.
During those years, the two opposing forces on the island faced one another. The commanders made a practice of declaring a truce at Christmastime, an opportunity for feasting together. There were casualties, but no hostilities. Above British Camp, high on a nearby hill, there is a cemetery with 12 hand-hewn crosses. A dozen men had succumbed to misadventures: drowning, knife fights and illnesses.
On March 5, 1871, a panel of arbiters began discussions of unsolved Civil War claims, Canadian fishing rights and the disputed San Juan boundary. The first two issues were quickly settled and then, by a 2-1 vote, the Americans were given full claim to San Juan and nearby islands. On May 8, Germany's Kaiser Wilhelm, who oversaw the arbitration process, ratified the decision. Although there was grumbling in British newspapers, the public accepted the decision as a minor setback to a nation with a vast empire.
The British Camp troops left the island quietly and, after a friendly sendoff, the Americans raised the Stars and Stripes. The difficulties were over.
More importantly, the Pig War took an admirable place in world history. It showed there are ways nations can resolve competing claims without bloodshed. It's easy to see why the Pig War with its single casualty -- the Hudson Bay pig -- is my favorite war. Join me June 15 in a toast to a war that ended before it started.