If you're feeling uncomfortable, It's good for you
If you're feeling uncomfortable, It's good for you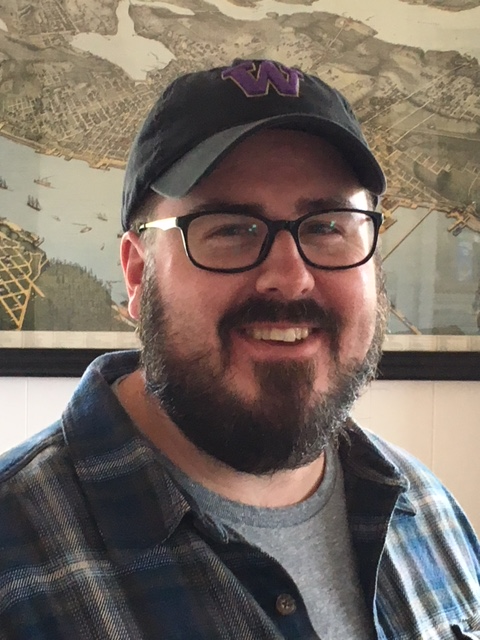 Mon, 06/15/2020
By Jayson Boyd
Growing up, one of my favorite TV shows was In Living Color. It was the sketch comedy show that launched the careers of stars like Jim Carey, Jamie Foxx, the Wayans brothers, and David Alan Grier. At that time, if you didn't watch the show, you were definitely going to be left out of conversations in the halls and classrooms of Denny Middle School.
If you watched In Living Color, then you'll certainly recall recurring characters like Homey D. Clown, Fire Marshall Bill, and Wanda. A moment that also sticks in my memory was Keenan Ivory Wayans' (the creator of the show) opening monologue from a particular episode, in which they rolled out a wheel that supposedly determines what demographic gets picked on. The joke was that about 95% of the wheel said, "White Folks", with the remaining split between other groups. Wayans spins the wheel, and, of course, it lands on the section for "White Folks". I remember at the time thinking, "I get the joke, but it isn't very accurate. Most of the jokes on the show are actually about black people."
If you consume much comedy from black artists, you'd know that they poke fun at themselves and their own community quite often. Kevin Hart's 2011 comedy special, Laugh at My Pain, is hilarious and launched him into stardom. Black people are very capable of laughing at themselves. From an academic point of view, it could be argued that this is a harmful legacy of blackface minstrelsy, but that's a story for another day.
A general rule of comedy is that you can punch up, but not down; meaning, you can make fun of the group from which you belong, or a group higher up in the social hierarchy, but you may not go after groups that are below your place in the hierarchy. You may think that's "politically correct BS", but it's a rule that most people are obliged to follow, and especially if they're going for any kind of mainstream appeal.
So why aren't there more jokes about white people?
Ok, so maybe a few polls have found that a majority of white people think that discrimination against whites is as big, or bigger, a problem as discrimination against racial minorities, but I'd argue that in of itself is joke material, right there with those that think Elvis is still living and the misguided folks who prefer Miracle Whip.   
The problem is that white folks are extremely sensitive. In fact, if you're white, there's a decent chance you bristled at the preceding sentence. Sociologists have begun using the term "white fragility" to describe this phenomenon. Most of the time, it is simply a white person's heart skipping a beat when they hear something that could possibly be construed as criticism. If you know you're a blatant bigot, you're probably a little sensitive about it. At least, I hope you are. But even if you think you're a fantastic open-minded white person, you could be sensitive to anything that brings up the feelings of white guilt. I've even seen white folks express an uneasiness with the use of the adjective; "Why do we have to be 'white allies'? Can't we be just 'allies' instead?"
White fragility isn't just a quirk. It is often used as a defensive phalanx whenever we feel even the slightest bit uncomfortable. We use it to make whoever or whatever it is making us feel bad the aggressor, the bully, so that we never have to truly contemplate our responsibility.
Civil rights leader and Congressman John Lewis once said, "You have to tell the whole truth, the good and the bad, maybe some things that are uncomfortable for some people." I see it as a duty to speak our truth, and I don't discredit anyone's truth simply because it's presented in a humorous way; actually, so much the better. Comedians have a long history of being society's truth-tellers.
It's okay to feel uncomfortable from time to time; in fact, it's healthy. Growth rarely comes from comfortability. You may even grow to enjoy laughing at yourself, and you'll be better for it.