New name for Washington?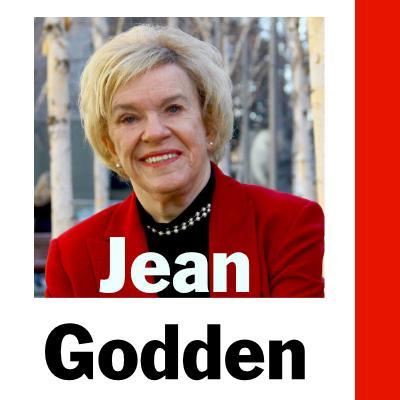 Mon, 06/29/2020
By Jean Godden
Demonstrators are pulling down statues. There goes another one: Protesters in San Francisco's Golden Gate Park removed the statue of Francis Scott Key, who wrote "The Star-Spangled Banner," our national anthem.
Scott Key won't be a big loss. Despite writing "o'er the land of the free," the author once went to court to defend slavery. He wrote the words (including ones about "hirelings and slaves)," then swiped the melody from an un-singable British drinking song. Let's think about changing our anthem to something inspiring like "America the Beautiful" or Woody Guthrie's "This Land Is My Land."
The move to sanitize history by removing monuments dedicated to dubious heroes and to  Confederate generals is an admirable undertaking, long overdue. Why continue to pay tribute to people like Confederate President Jefferson Davis, Generals Stonewall Jackson and Albert Pike, men who took arms against the United States of America to try to perpetuate slavery?
Taking a further step -- removal of tributes to people like George Washington, our first president and revolutionary war hero -- may be somewhat more difficult to justify. It is indeed sickeningly true that Washington owned slaves, as did some others who risked their lives to birth a nation (Presidents Thomas Jefferson and James Madison, among them).  Can we now impose 21st Century thinking on those born into the 18th Century?
Apparently we can. Portland protesters tackled a statue of Washington during a recent demonstration. There's petition here to get rid of George's statue on the University of Washington campus. And some residents are questioning the continued use of the state name.  On his Facebook page, West Seattle resident Bill Schrier says he has long disliked our state name partly because this state is so often confused with the other Washington, the one in the District of Columbia. (Which, by the way, is also rethinking its name in the event that the district at long last becomes a state.)
Meanwhile, Schrier is asking the open question: If not Washington, what should be the name of our state? In the 1880s when this state was seeking recognition, some preferred the name "Columbia." However, that suggestion -- paying homage to mariner Christopher Columbus -- was quickly discarded. It was a fortunate decision since we now know that Columbus was a genocidal carpetbagger who enslaved the natives. Why even Spokane, like Seattle, has changed its Columbus Day holiday to Indigenous Peoples Day.
That still begs the question of what might we rename the state?  Some have suggested that it would be appropriate to pick a native American-inspired name similar to states names like Illinois, Idaho, Utah and Arizona. One wit passed over native names like Humptulips and Dosewallips and suggested Puyallup because he thought "it would be funny to listen to outlanders trying to pronounce it."
There are native Northwest American names that are easier on the tongue like Tahoma, Kitsap and Yakima. Other possibilities are the Northwest's native American heroes like Chief Joseph of the Nez Perce and Nisqually Chief Leschi. The chief was unjustly tried for murder and hanged but fully exonerated in 2004 by both houses of our state Legislature.
Changing one's home address to Seattle, Leschi, or Tacoma, Tahoma, might be a bit difficult to sell. However, there is one simple possibility. That's "Cascadia" -- a land named after the Cascade mountain range that bisects the state. Cascadia lacks any unfortunate undertones for it only means falling waters and, on the West side at least, we have waters in abundance.
Are people taking a name change seriously? Some are; some aren't. Ivan Weiss, a Vashon-Island farmer, dismissed the entire prospect, insisting that "a rose by any other name smells as sweet." What matters, he argues, is that the state (whatever its name) ensures that its people are safe, healthy, sheltered, fed and treated with respect and dignity. All of us should be able to get behind that idea.