Stalled on the way to West Seattle
Stalled on the way to West Seattle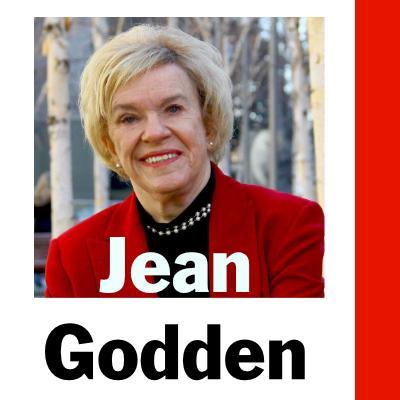 Mon, 07/06/2020
By Jean Godden
There's been some progress, although achingly-slow, finding ways to get to and from West Seattle.
The 40-member task force, led by former Mayor Greg Nickels and the Duwamish activist Paulina Lopez, has achieved some goals. That force successfully pushed to open the low-level bridge to all school buses and to traffic between 9 p.m. and 5 a.m. Groups like HPAC (Highland Park Action Committee) worked with SDOT to smooth bridge detour traffic through affected neighborhoods.
The fact is, however, that there appears to be a diminished lack of urgency among policy makers. It is surprising to see this anemic attitude when the bridge outage has marooned 10 percent of the city's population for more than 100 days. If slow walking were an Olympic sport, there would be many contenders.
Excuses are many. It's apparent that the city has been hit by severe crises. The coronavirus pandemic continues to rage. While better managed here than in some areas, there still are mounting cases and deaths.
Meanwhile the pandemic of racism and Black Lives Matter protests continue unabated. Attention has been rightfully directed to the proper handling of peaceful demonstrations and the push to take decisive action to counter racism in policing.
All that said, that does not fully excuse the lack of resolve over the West Seattle Bridge failure. This is an emergency. The transportation nightmare is projected only to become far worse as the local economy eases back towards normal and workers become more mobile.
There are the usual blame questions over the West Seattle Bridge failure. For example why did it take so long to take action on the bridge's failings? Apparently serious cracks were first discovered in 2013. To wait seven years for sudden closure is confounding. If steps -- perhaps load limits on the bridge -- had been taken earlier, might the March 21, 2020 closure have been avoided or postponed? Would replacement/repair decisions now be underway?
The badly impacted city budget -- hit so hard by the coronavirus pandemic -- obviously cannot invest much in solving the problem. And yet there needs to be talk of the figurative elephant on the bridge: Where will the money come from to repair or replace this vital transportation link?
When the old West Seattle Bridge was taken out by the Greek freighter in 1978, responses were immediate. Policymakers prevailed on Warren Magnuson, the state's powerful senator, and Secretary of Treasury Brock Adams, also a local, to secure $60 million in federal funds. Combined with state, county and port funds, the new high-level bridge was under construction by 1981 and finished in 1984.
That speed still meant six years of transportation misery for West Seattleites, but, at least, there was an end in sight. Today we have no promises and few have begun the discussion.
Today we have no Sen. Magnuson in the other Washington. But we do have congressional representation. It would seem that the long-promised infrastructure package --- a WPA like bailout to assist with jobs and the economy -- could be a partial solution to this bridge failure and others.
Or perhaps the state itself, although badly strapped for revenue in tough times, could propose an infrastructure package: help for projects across the state. Dare one even talk about the state payroll tax that Rep. Nicole Macri proposed, the one that Seattle opposed for its own reasons? West Seattle elected representatives should step up. They can follow the lead of Seattle City Councilmember Lisa Herbold who represents the district and has been at the forefront with suggested fixes. The city's at-large councilmembers, Teresa Mosqueda and Lorena Gonzalez, also need to address solutions. Nor can one forget that King County Executive Dow Constantine is one of the many electeds who live on the marooned peninsula.
It's not too soon -- despite coronavirus and protest emergencies -- to start discussing the options. SDOT's Heather Marx has said that it will be later this summer before the repair/replacement decision can be made. But it's none too soon to talk about solutions: how we might proceed to once again become a fully connected and functional city.