Don't rain on our Bumbershoot
Don't rain on our Bumbershoot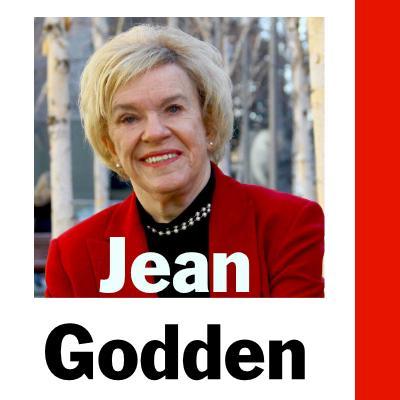 Mon, 07/13/2020
By Jean Godden
While it was no surprise, it's still a sorrow to learn that Bumbershoot, once called "the Mother of All Festivals," will not take place this year due to Corvid-19 concerns.
Bumbershoot, the city's beloved celebration of music and arts, is one thing that says Seattle like nothing else. The festival has enlivened late summer weekends for 48 years, ever since Mayor Wes Uhlman saw what Mayor John Lindsay had cooked up in New York City.
Although Uhlman took inspiration from Lindsay's arts festival, he immediately made it Seattle-centric. With a meager city budget, the event debuted August 13-15, 1971, as "Festival '71," three days of homegrown talent: stilt-walkers, bands, buskers, film screenings and free admission. Despite minimal publicity, the festival drew 120,000 to the Seattle Center.
Two years later, organizers decided the festival deserved a better name, settling on "Bumbershoot," the quaint British term for an umbrella. It aimed to be an umbrella for the arts. Early festivals, most over Labor Day, drew fantastic crowds -- as many as 250,000 -- to enjoy performers like Emmylou Harris, Etta James and Chuck Berry. It morphed from a free event, funded by the city and corporate sponsors, into a livelier production with modest admission prices -- $2.50 a day at first.
Early-day organizers, civic volunteers like Anne Focke and C. David Hughbanks, handed over production to Norm Langill's One Reel. The home-grown vaudeville company became a non-profit and survived a takeover attempt in 1980s, showing Bumbershoot life wasn't always smooth. Rains came some years dampening attendance. In 1985, a stunt went awry setting fire to the Horiuchi Mural stage. The subsequent riot drew police with batons and billy clubs.
The 90s brought ever higher ticket prices and disputes over headliners: too much attention paid to Boomers' tastes with acts like Tony Bennett and B. B. King rather than the young, homegrown grunge bands. Revival years followed after the Experience Music Project opened in 2000. But then came slumping attendance and One Reel's perennial financial struggles.
The festival's pivotal year came in 2014 when One Reel ended $900,000 in debt, stage hands still unpaid. Was it the end for Bumbershoot? Once again Seattle's mayor and council stepped up and approved a five-year contract with AEG. The giant promoter kept the festival alive, paying off Bumbershoot's debts and booking talent with One Reel responsible for programming. The AEG contract expired last year, leaving One Reel alone to reimagine the 2020 festival -- the 49th year's event canceled.
With luck and resolve, it may not signal Bumbershoot's end. One Reel executive director Marty Griswold is optimistic. He was quoted saying, "We now may turn our full attention to what comes next for Bumbershoot and how we can commemorate next year's landmark (50th anniversary) festival." For Seattleites, Bumbershoot still evokes memories of past performances: Ray Charles, Tina Turner, Diane Schurr, Jerry Seinfeld, Heart, Soundgarden, Sir Mix-a-lot, Bob Dylan and Macklemore. It even reminds me of a year when visitors learned to do the Macarena and, one and all, we danced out the door and around the fountain.
Griswold has pledged to revive the festival's earlier days, maybe concentrating more on home-grown music and arts. One thinks of 1989 when the festival was imaginatively managed by our wonderful local artist Barbara Earle Thomas. That event solidified the idea of using big headliners to draw audiences to view worthy local performances. With North America saturated with high-priced music festivals appealing mostly to younger crowds, there must be a place for an only-in-Seattle festival -- perhaps reverting to broader appeal and more modest prices. Let's open our bumbershoots and prepare to celebrate 2021's golden jubilee, our mother of all festivals.