First soccer moms, now rage moms
First soccer moms, now rage moms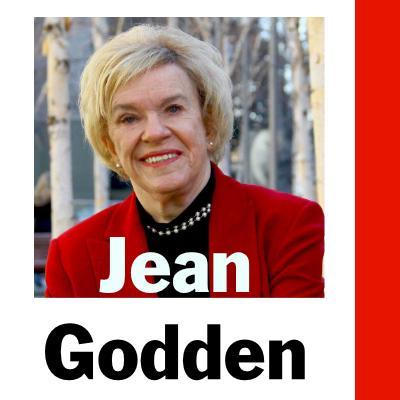 Mon, 08/03/2020
By Jean Godden
We all owe a debt of gratitude to Alexandria Ocaslo-Cortez (aka AOC) for speaking out forthrightly on the floor of the U.S. House of Representatives about sexism faced by women in this country.
She did what many of us have been longing to do for years. She ripped into a male colleague for offensive name calling but, worse still, for a lame non-apology.
You've probably heard the story -- AOC's response has been downloaded over four million times -- but just in case you missed it, here's the nutshell version: Florida Rep. Ted Yoho recently accosted AOC on the steps outside the U. S. Capitol. He used a barnyard phrase to describe her policies. He didn't stop there, he referred to her as "a f-ing bitch."
After Yoho's words were reported on the internet, he took to the House floor and offered what some are calling an apology. It fell way short. He first denied he'd used the offensive phrase, then he apologized if his words had been "misconstrued that way." He implied it wasn't his fault, but the fault of those who misheard him.                           
Representative Yoho continued, going on to mention that --- as an apparent defense -- that he has "a wife and two daughters." He concluded, saying, "I cannot apologize for my passion or for loving my god, my family and my country." In other words, he leaned on motherhood, female offspring, the nation and god almighty.
The clumsy, self-serving "apology," drew AOC to the microphone to confront Yoho on his condescending performance. She spoke with quiet dignity pointing out that she, too, is someone's daughter and that her mother had to see Yoho disrespect that daughter on television. She said her family did not "raise me to accept abuse from men."
Rep. Ocasio-Cortez pointed out that such disrespect happens daily in this country. In a hardly veiled reference to President Trump, she said abuse "happens when individuals who hold the highest office in this land admit to hurting women and using this language against all of us."
After Rep. Ocasio-Cortez's take-down, others who stepped up to the microphone led by our Seventh District Rep. Pramila Jayapal. She told of being called "young lady" (at 51) and saying that she did not "know a thing about what she was talking about." Another male congressman told Jayapal she should "learn how to read."
In all, a dozen members of Congress spoke up, including House Speaker Nancy Pelosi, the most powerful woman in Washington D.C., who said she'd heard sexist insults for 20 years. Once, a male colleague said Pelosi (the mother of five) "thinks she knows more than the Pope does about having babies."
When Ocasio-Cortez, a savvy politico, called out Yoho, her action may have been calculated. But it was timely for many of us who have heard repeated variations on the bitch word (think how many times presidential candidate Hilary Clinton was called a bitch). Women and many thoughtful men will welcome AOC's decision to lash back.
As one writer pointed out, we've had soccer moms and hockey moms and now we have rage moms. Angry moms have had enough of men who excuse sexism saying they have "a wife and daughters," of racists who brag they "have a black friend," of trash-talkers who say "it's just locker-room talk."  AOC and the women who stood up that late July day on the House floor gave us all permission to call out ugly put-downs.
Not only have we seen pink-hat marchers and "walls of moms" but now we're seeing women who have had it up to here and beyond. They aren't going to take it any longer. Thank you, AOC, you've made your mama and sisters everywhere proud.
Comments
Representative Yoho denied making these statements; I believe him.
With the help of women like you, JG, who have lead the conversation.
Right on for your words; write on for our readiness.
Add new comment