Toast to this city's better future
Toast to this city's better future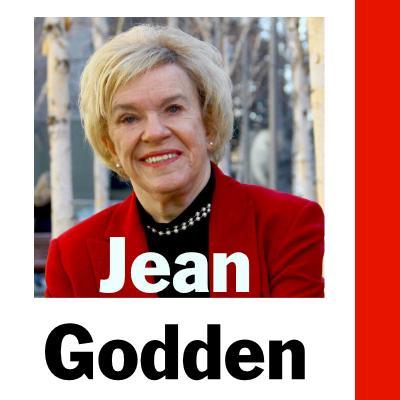 Mon, 08/24/2020
By Jean Godden
Tonight I'm going to lift a glass to the Seattle City Council, a branch of government that I served for 12 fast-paced and sometimes lean years. I toast because I'm wishing the councilmembers well and hope they can do far better in the future than they have done in recent weeks.
Those nine CMs are going to need every well wish that they can glean and we're going to need every bit of states-craft they can muster.
The city of Seattle is in a world of hurt. The city's treasury rests primarily on property taxes and sales and business taxes. We do not have an income tax, although the City Council has passed a payroll tax which may or may not be challenged at some point. In any case, that payroll tax won't be collected until 2022.
The good news is that the property tax is stable. Property in the city is still valued at premium rates. The worrisome news is that business and sales taxes are hitting rock bottom. Dozens of businesses are shuttered or operating at reduced levels. Many mom and pop businesses have gone under.
Seattle has suffered tremendous losses and the economy is unlikely to turn around soon. Some firms -- Amazon among them -- are looking at more business-friendly locales.
Into these uncertain times, the council has plunged, headlong, into fiscal hot water, opting to obligate the bulk of the city's rainy day and emergency funds. The Council means to use those reserves not only for Corvid relief, but also to launch new programs. Take the $3-million fund created to assist community (however that's defined) in examining the Seattle Police Department budget.
The council's handling of reductions in this year's remaining Seattle Police budget has met much deserved derision. There was erratic chopping at parts of the SPD budget. Cuts were pushed by an ad hoc consortium of groups, including those that stand to gain funding.
The council eliminated the Navigation Team, a group that cleared illegal encampments and helped some find shelter. The councilmembers did away with the horse patrol, SWAT team, training and travel budgets. Harbor patrol and public affairs staff also were cut. Council approved reduction of 100 sworn officers through layoffs and attrition. Command staff wages were slashed and the salary of the Chief Carmen Best (first African American to head the department) was initially trimmed by $100,000. (Best's wages later were partly restored.)
These hit and miss cuts may yet run afoul of the federal court supervising the department's consent decree.
Faced with the council's seemingly punitive action, Chief Best, a 30-year veteran, submitted her resignation, effective Sept. 2. The chief said the final straw was a letter from a young African-American recruit who had worked for five years to join the force, yet likely would be laid off. She said the letter brought her to tears.
In the aftermath of Best's resignation, the Rev. Harriet Walden, chair of Mothers for Police Accountability, called the move "anti-Blackness." Rev. Aaron Williams pastor of discipleship at the University Presbyterian Church said councilmembers were "on the wrong side of history."  Mayor Durkan chided council for hasty actions, accusing members of wanting to be "mini police chiefs."
Councilmembers do indeed deserve blame for failure to work with the chief and mayor instead of rushing into ill-thought-out action. Councilmembers said they "did not intend" for Best to resign and, ironically, they're now calling for "working collectively."
The council is now on a summer hiatus and will return in September to start work on the mayor's proposed 2021 budget, a bleak prospect with so little left in rainy day funds. Councilmembers have been lost in a ZOOM bubble, listening mainly to activists who sign up at 8 a.m. to repeat talking points and to Kshama Sawant's tiresome cut-cut-cut refrain. Protest marches and midnight visitations are no substitute for constructive communication.
Citizens should insist that councilmembers move carefully, with less political grandstanding. (Question: how many of the CMs are running for mayor?) The city's future health is at stake here. It would be great to be able to go forward together making Seattle a better city. A toast then to more thoughtful governing, lest we all become toast.    
Comments
Someone needed to say it, and Jeanne Godden did! Thank you for 600 words of common sense. I left a very different Seattle years ago to move to a nearby city, where I later had the privilege to serve on the city council. Usually council actions are measured and reasonable due to fact-finding, negotiation and compromise in the interest of serving the best interests of most citizens. Some bizarre combination of activism and apathy has produced a Seattle City Council moving in lockstep, acting on slogans and half-baked ideas, but obviously out of step with the majority of the public its members are sworn to represent.
Add new comment