Keep our Postal Service great
Keep our Postal Service great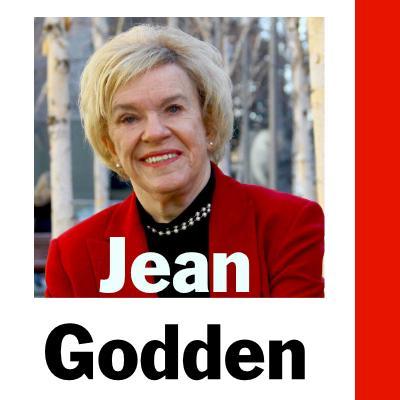 Mon, 08/31/2020
By Jean Godden
My timing was off and I didn't quite make the rally of citizens supporting the U. S. Post Office on an August Saturday. But people were there -- about 50 men and women, all masked and socially distanced (along with neighborhood dogs) who gathered outside the tiny postal station on Lummi Island where I was weekending.
The islanders joined in spirit with thousands of others across the nation. It was a mark of support for our beloved mail service and the carriers who live by an unofficial motto: "Neither rain, nor snow, nor gloom of night stays these couriers from the faithful completion of their rounds." 
If there's one organization, more than any other, that says America, it's the U. S. Postal Service. That agency is specifically mentioned in the Constitution, unlike the Army and the Marines. In fact, the service that delivers our mail is older than the nation itself. 
The U. S. Post Office was created in 1775, 245 years ago, by the Second Constitutional Congress with Ben Franklin as first postmaster general. Mail has been delivered by horse, pony express, stage coach, trains, bush pilots and jets. Some 39 thousand post offices span the country and connect us to rural and remote areas.
The service employs 630 thousand workers -- men and women who have been a force working faithfully through tough times. Mail deliveries reached a peak in 2001 and, although declining, still constitute 182 million pieces of mail each day. Among them: my subscription to Westside Seattle, my New Yorker, my family's round-robin letter and our vote-by-mail ballots.
It's those mail-in ballots that led to today's problems. The U. S. Post Office, so important to elections in this time of pandemic, is now threatened as never before. 
Central to that threat is the animosity of President Donald Trump who believes a fair election may sink his chances at a second term. Trump inspired Commerce Secretary Stephen Mnuchin to push for Louis DeJoy as new postmaster general. A GOP megadonor, DeJoy is heavily invested in post office competitors. His assets are estimated at $30-75 million.
In his brief weeks in office, DeJoy has managed to slow down mail delivery, a vital lifeline for many with deliveries of prescription medications, agricultural supplies and pension checks. Although he tries to deflect blame, he has eliminated overtime, supervised reduced hours in several states and removed postal boxes and mail sorting machines.
During his short tenure, poultry farmers have had deliveries of thousands of dead chicks. Food deliveries have spoiled en route. Flowers, plants and other perishables have arrived damaged or dead. Some postal offices have even noticed an increase in rodents. 
DeJoy has appeared before both Senate and House committees and tried to dodge credit for slowdowns. During questioning, he claims election mail will be delivered in time. And, although he says dismantling of postal boxes and equipment has ended, he refuses to restore mail sorting machines that have been removed.
Outcries from the public over mail slowdown have been loud and long. People do not want mail service to become a victim of underhanded politics. Regardless of party, people want to be able to depend on our mail system, largest in the world. 
The strong public response has led Speaker Nancy Pelosi to recall the House during recess and even schedule a rare Saturday session to back a Postal Service bailout. The move to support the Post Office is widespread. The idea of sabotaging mail delivery is repugnant. It reeks. President Trump and his people will do well to recognize that. They will harm themselves as well if they do not keep the mail, the cards, letters and packages, coming.
Comments
I also support our USPS, Article 1, section 8 of the Constitution to raise and support armies and to provide and maintain a Navy.; while the USMC is its own branch of the military, if falls under administration of the US Navy.