Ken's View: Is it safe?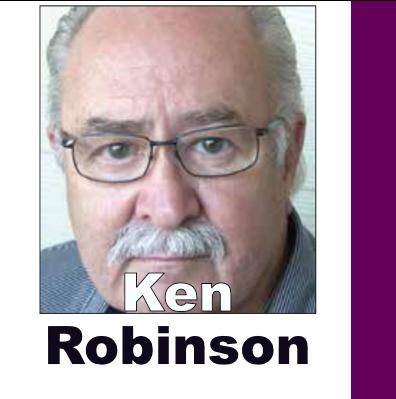 Mon, 08/31/2020
By Ken Robinson
Managing Editor
The closure of the West Seattle Bridge has forced so many Westsiders to alter their life patterns. But there may be a side benefit: we are learning to be less dependent on things that we once took for granted when we leave 'the island'.
Some has to do with shopping, medical appointments, just having fun 'downtown' and going eateries and other amusements. The combination of the pandemic and the painful commute out of and back into West Seattle has given us an opportunity to appreciate what we already have.
Emails from readers here have said they not longer feel safe going into Seattle. News reports give this sentiment support; random gunfire, rioting, looting, fires, attempts to kill police officers all give a grim picture of life in the city.
Our city council seems to have taken on a culture disconnected with the larger community to which they were elected to be responsive. Two groups have launched recall efforts to out council members Kshama Sawant and Lisa Herbold for their projections of screwy personal agendas. Like Donald Trump, some voters here may have thought they were getting one thing and are now deeply disappointed in the reality.
We expect the bridge to be repaired or replaced (though it is hard to know what politics will come into play that brings the money for the project).
Negative  energy
On Facebook, we saw a note  that resonates with us from Snohomish County Executive Dave Somers. He said " I support police officers, but not the ones who commit crimes. I support protesters, but not the ones who commit crimes."
Violent, law-breaking protesters should be identified and prosecuted and put in jail. Using the Black Lives Matters mechanism to attempt to hurt cops, damage property and 'riot' is dead wrong and should not be tolerated by us.
At the same time, we support the professional athletes who refuse to play as a way to bring focus to the endemic racism in our country. Watching the video of the cop in Wisconsin shooting an unarmed man in the back seven times underscores the terribly wrong method of policing that has the nation unhinged.
Comments
Like some Trump voters thought they were getting one thing and now
are deeply disappointed in the reality ?...Please clarify Mr. Robinson..I can look at the past 4 years and am quite satisfied by what I see..the reality you see. I can also look at the Biden/Harris platform and there is nothing, zero, zilch for a real American to support..the corruption of the Biden Family re China is just the tip of the iceberg and the Marxist BLM /Antifa the DNC supports in spite of their "shock" of what Trump has "caused"..I have never voted for a D for high office and this year is the best yet to continue in the same vein..