Peggy's View: Cue the Gnomes 
Peggy's View: Cue the Gnomes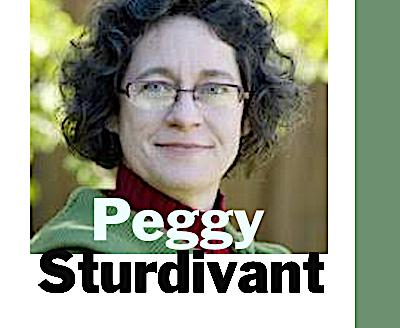 Mon, 09/21/2020
By Peggy Sturdivant
At last, there is good news. Exactly one year ago I wrote of the possibility of losing one of Seattle's oldest P-Patch gardens, "this feels like a last stand for me." It has been a more hellish year than anyone other than those expecting the apocalypse daily anticipated. Hence almost a year of silence from me, wondering when will there be good news?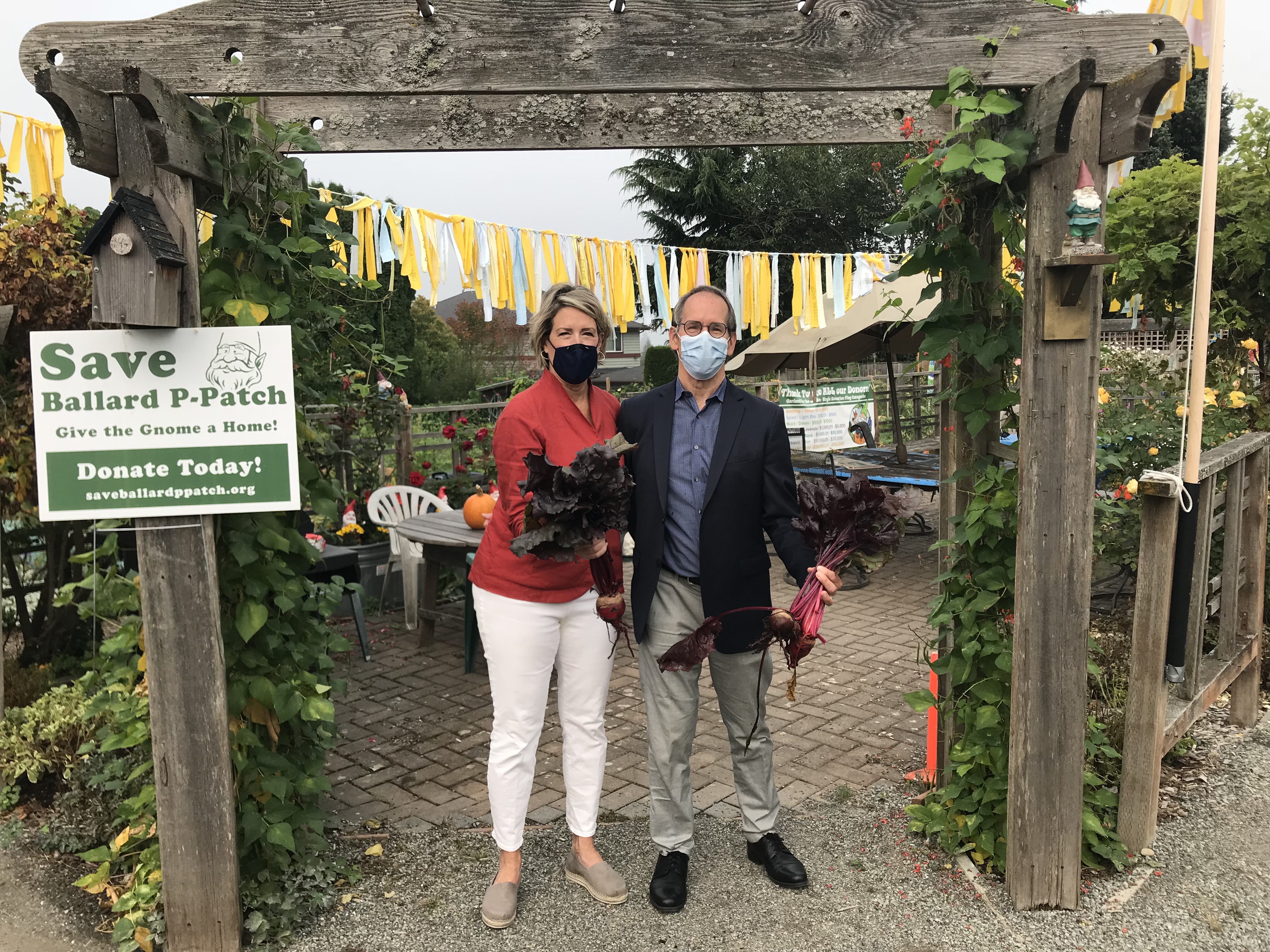 Cue the volunteers, neighbors, Our Redeemer's Lutheran Church, City, County, and all those in the Pacific Northwest now and for at least the next 100 years. The deed to the land has been transferred to the Ballard P-Patch's fiscal agent and local nonprofit GROW Northwest. The church will be able to break ground October 4, 2020 on its overdue structural improvements. The food banks and United Indians of All Tribes will continue to receive over two thousand pounds of organic food. The dahlias that a longtime gardener stored in his garage every year will continue to astound, now under Dorothy Culjit's care. Nearby families with or without yards will be able to seek solace in the community garden. Reflecting on the journey, Our Redeemer's Pastor Kathy Hawks can now say, "It was a joyful struggle." 
A joyful struggle indeed, with an even happier ending within $300,000 of striking distance, thanks to a $1.75 million two-year bridge loan from Verity Credit Union (needed before a likely matching grant0. As Pastor Hawks also said, "This a story about how the impossible became possible." All along the church wanted the Ballard P-Patch to be able to acquire the land and the efforts of the last 15 months have been epic, despite COVID-19, despite cancellation of their annual Art in the Garden fundraiser, despite dangerous air, despite the loss of the everyday world we had taken for granted. 
Other reports can fill in the logistics, but after hearing all the major parties refer to the garden being saved at the 11th hour, I wanted to know, what was the 11th hour?  I knew the reference was to the latest possible hour (but didn't know when I asked that its derivation is fittingly Biblical). John Zmolek and Pastor Hawks looked at each other and then answered almost in tandem, "It was mid-July." 
Along the trail of fundraising and seeking grants Save Ballard P-Patch had come close to getting a bridge loan that would allow the church to start its renovations while they continued fundraising and . Just before the deadline the lender backed out. After getting so close this turn of events almost crushed the spirits of the most intrepid gardeners (and perhaps briefly, that of the pastor). 
Enter that nemesis and dubious savior of us now, the Zoom meeting, in this case, Zoom potluck. The 89 gardeners still had a place where they could wave to one another across their plots, even as they tirelessly did fundraising in front of their computers. Meanwhile a group that had been meeting for monthly potlucks for 26 years didn't have the same option, so became virtual. Here the stories converge. Verity Credit Union CEO John Zmolek and Pastor Kathy Hawks were both original potluck members. Zmolek was certainly familiar, "blow by blow" as he put it, with the parallel efforts of the church and the Ballard P-Patch. It wasn't until Hawks shared the bad news in mid-July about the other lender that Zmolek considered whether Verity could help, even though he wasn't sure they could. Hence the 11th hour of mid-July, mid-potluck and then a race against time. 
So on the September 17, 2020, a year and a day after I wrote that saving the garden felt like Ballard's last straw the longtime friends stood together along with Save Ballard P-Patch organizer Cindy Krueger and representatives from GROW Northwest to formally announce the garden transfer. Everyone spoke of allied values, community, and the garden as an oasis for the spirit, emergency hub, green space, invaluable place of beauty, and food source! 
The work isn't over, but isn't that true of every garden? There is still $300,000 that needs to be raised as soon as possible, but with partnerships in place and the land safe. Mary E. Jones came from her Eastlake P-Patch to witness the event and speak on behalf of their existence. "They are solid anchors to the city," she said, "and without P-Patches Seattle would be a lesser place." 
My friend Laura K. Cooper, sister to a longtime Ballard P-Patch gardener blocked me by the dahlia patch. "Write this down," she said, speaking as contributor, Ballard Historical Society Board Member, (and photographer). "My personal inspiration for keeping this open space is Sunset Hill Park. In 1904 two forward-thinking families donated land so that future generations could have the outlook that is used by thousands. By keeping in perpetuity this garden to benefit the community, environment and food banks, a hundred years from now people will be thanking us for our foresightedness." With that she stepped aside because Zmolek and Hawks needed to get by. "We had a lunch date," Zmolek said waving a baggie with a flat-looking croissant, "and we realized what better place than the garden."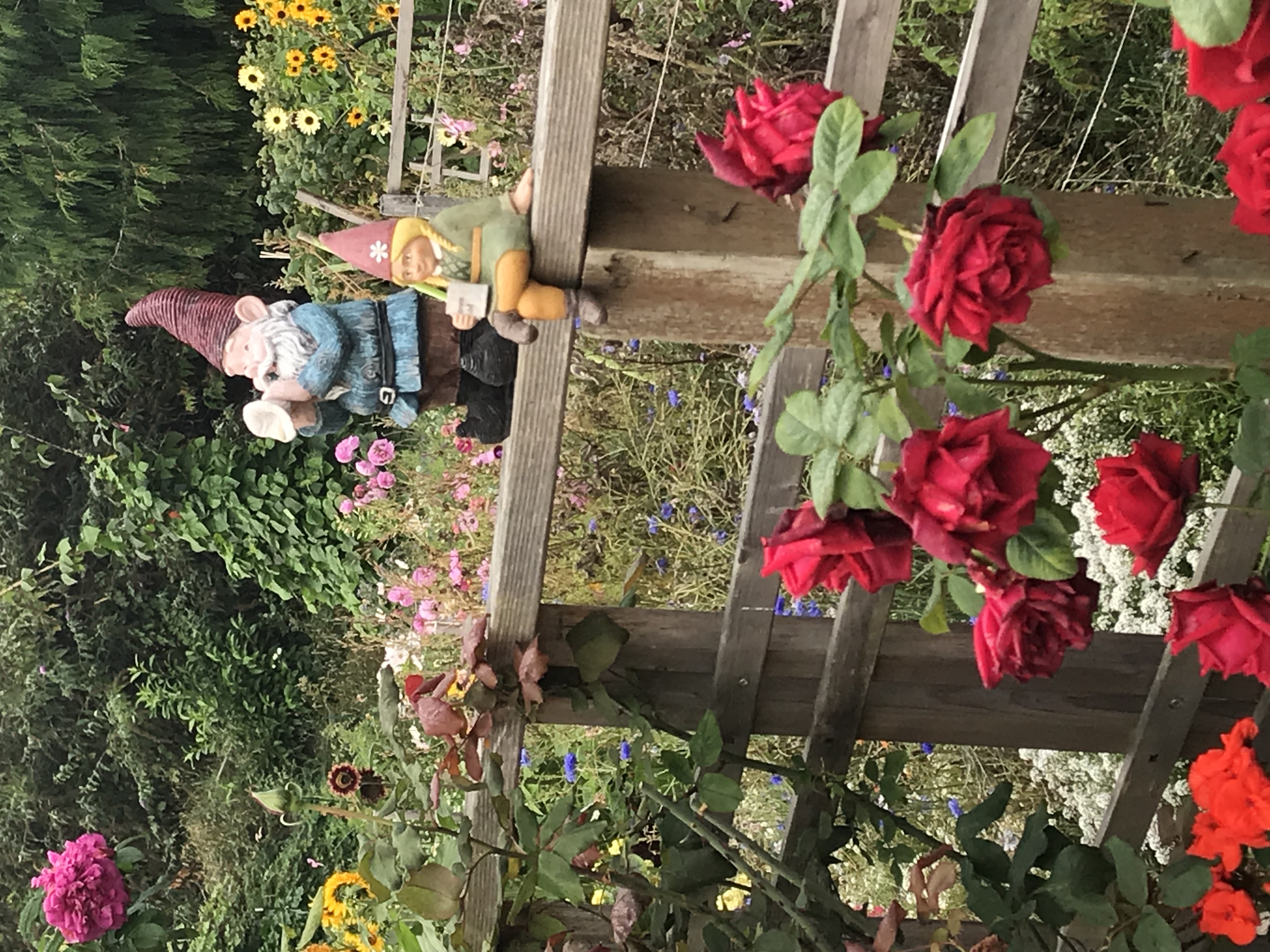 Comments
Thank you for your stalwart support and heartfelt words, Peggy! You have been instrumental in helping us get the word out and tell our story, Hipp Hipp Hurra!