No job for the faint of heart
No job for the faint of heart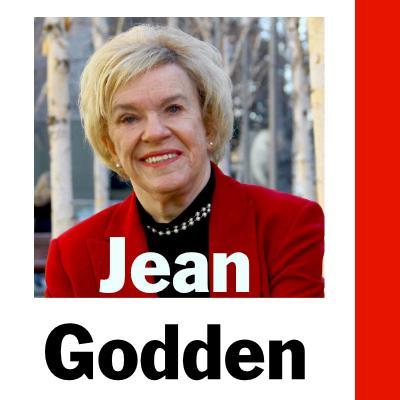 Mon, 12/21/2020
By Jean Godden
As we sit down to smaller than usual holiday celebrations, Seattleites are confronting an interesting dilemma. Who's going to be leading our city in future years?
Seattle Mayor Jenny Durkan, after a tumultuous three years at the helm, decided not to run for a second term. In announcing her Dec. 7 decision, the mayor said she wanted to serve her final year restoring the city economy after months of being buffeted by riots, violence, hate crimes and ravages of the covid-19 crisis.
That makes Durkan the city's fourth mayor out of the last five to serve only one term. King County Executive Dow Constantine acknowledged that Durkan "was handed a mess that no one could have foreseen." It has been chaotic: a pandemic, homelessness, nightly demonstrations and unrest. Dow's conclusion: "The job chews people up."
High office disproportionately chewed up women, as we discovered when we lost two top leaders within months: Seattle Police Chief Carmen Best and Seattle Schools Superintendent Denise Juneau. Add to that the impending loss of one-term Mayor Jenny Durkan and, prospectively, King County Sheriff Mitzi Johanknecht, whose job will no longer be an elected position.
Durkan's decision not to run for a second term comes despite the mayor's considerable record of achievements during her first three years. Among them: free community college for all city high school graduates, protections for ride share drivers and domestic workers, creation of a regional homeless authority, funding for 4,500 affordable apartments, smooth handling of February, 2019's historic (20-inch) snow storms and free-to-all covid-19 testing.
Who then will fill Mayor Durkan's shoes when she leaves at the end of 2021? Many say no one can please all Seattle factions; that it's "an impossible job." Seattleites want solutions but aren't willing to allow time for solutions to take effect.
This caveat, however, hasn't squelched speculation over individuals who might be contenders. Nor has it eliminated those who dismiss the notion of running, but might be persuaded. There's nothing more motivating than having people constantly calling to say you ought to run.
The only candidate who so far has filed for the mayor is Lance Randall, interim director of SEED, Southeast Economic Development. But chances are Randall won't be lonesome out there. Rumor has it that five -- yes five -- Seattle City Councilmembers may be considering the mayor's job. Among them the two at-large councilmembers, M. Lorena Gonzalez and Teresa Mosqueda, who will be up for election in 20221. However, the two are said to be unwilling to compete if the other runs.
There are other possible council candidates who wouldn't have to abandon their council positions to run, including Kshama Sawant, Alex Pedersen and Andrew Lewis. Also in the mix are past councilmembers like Mike O'Brien, Peter Steinbrueck, Sally Bagshaw and Tim Burgess, who served 71 days as interim mayor in 2017.
Unsuccessful former mayor candidates, too, are prominent among the possibilities, including
Cary Moon, Bob Hasegawa, Jessyn Farrell and Nikkita Oliver. The list continues with legislative leaders like 36th District's Gael Tarleton, who lost her race for Secretary of State, 43rd District Rep. Jamie Petersen, 46th District Sen. David Frocht and King County councilmember Rod Dembowski.
It would be surprising if some of the leaders of non-profits weren't also considered: folks like United Way's Gordon McHenry Jr. or Chief Seattle Club director Colleen Echohawk.  Then what about successful department heads like Seattle Center Director Robert Nellams and labor leaders like Kenny Stuart, the Firefighters Union chief?  Business, too, has prospects like Nyhus Communications CEO Roger Nyhus.
The list goes on and on. It wouldn't be surprising to see a couple of dozen mayoral candidates running, particularly with the city's voucher system offering bucks for both council and mayoral races. Political consultants say the city's Democracy Voucher system could help fuel a million-dollar mayoral campaign. And that's even before independent expenditures (unmonitored private funding).
Mayor Durkan's decision not to run has left the door wide open to a campaign not unlike the one in 2017 when 21 contenders vied for a vacant office. At the very least, it's something to be talking about over the holidays: Rumors about who's been lurking under the mistletoe (hopefully masked and distanced), ready to launch an all-out run for "the impossible job."