Marc's View: Looking ahead to 2021; A psychic's sense of what's coming
Marc's View: Looking ahead to 2021; A psychic's sense of what's coming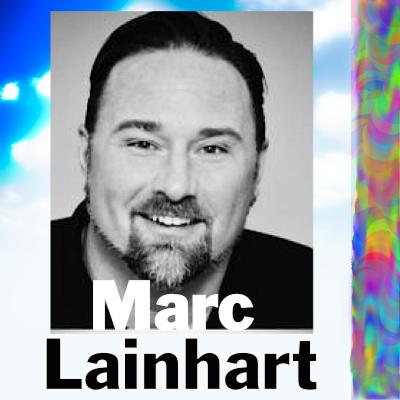 Tue, 12/29/2020
Editors Note: Joining the contributing writers for Westside Seattle is Marc Lainhart, noted northwest psychic and astrologer. He will offer his insights and intutions, with occasional predictions once a month.
By Marc Lainhart
"Plans are worthless, but planning is everything." 
-President Eisenhower 
The value of a prediction is not accuracy (though it is better to be right than wrong), but the prediction catalyzes the reasoning and conversation. Predictions can also be self-fulfilling prophecies, as the best way to predict the future is to make it, and predictions can make it  "the future" or how we envision looking ahead. Looking back at predictions is also very useful for all of us. Done rigorously, we refer to this as the  "Scientific Method,"used for the Annual Predictions Show of  Inspired Living Radio (ILR) and what is coming up in the world, our communities, society, the economy, as well for us local  "Seattleites!" 
We are currently transforming and shifting (which has not been easy for any of us) and, according to Numerology, moving from the  "1" energy (2010-2019) or the  YANG decade (ego and masculine) and into the  "2's" as predicted in last January's ' ILR' show of having our version of  "The Roaring '20s!"  2020 - 2029 is referred to as the YIN decade (cooperation and feminine) with the master  "2" assisting all of us in more powerful and deeper understanding, support, service, the energy of intuition, reflection, rest, revolution, revival, and a massive shift from the  "I" and into the  "We" also predicted in the first  'ILR' show of 2020 as  "The Great Coming Together" for 2021 and the decade ahead!
2021 will indeed start a little rough for many, but will eventually unfold and reveal itself to be a completely different year from 2020, including Seattle! The feelings, the divide, the emotions, the politics, the energy, and the visions do bring a lot of hope, healing, forgiveness, grace, excitement, inspiration, and what  "We" are so capable of growing and evolving as human  "beings!" Through surrender, forgiveness, love, awareness, and acceptance by free-will and choice, many will choose to  "come together" in 2021. However, there will still be a large faction, group, or community who never will enlist for the greater good of others and will continue to focus, speak, divide, and promote a world of their reality and beliefs, even if false, unlawful, and not of truth. 
With the shift and transition into the next decade of global consciousness, cultural awakenings and a social reckoning will start to take root and lay new foundations of hope and inspiration. 2021 will have many bumps, bruises, and life lessons,  with a few historical events, both inspiring and tragic. Is that not L.I.F.E. (Learn It From Experience), though no matter what year we may find ourselves in but will not be as bad, tragic, divided, or dysfunctional as 2020 revealed itself to be and remembered as much for many decades to come! We often project as much as we predict, tasking the future with our hopes, desires, and fears. Making and reviewing predictions, whether they were right or wrong or never came to pass, also provides insight into ourselves and the journey or many "Soul Adventures"  we all experience, learn, grow and transition too. 2021 will be that year for many of us!
Join Marc LIVE for the sixth season of  Inspired Living Radio and the first show of 2021 on Wednesday, January 13th at 12 pm PT / 3 pm ET and listen to Marc's predictions and 2021 psychic forecast and how to ring in the year of the "5" in Numerology of  "Freedom, Love, and Adventure!"
Marc Lainhart is an award-winning, internationally respected and tested British trained Psychic and Spiritual Medium and Best American Psychics 2020 Psychic of the Year. Marc's work as a Radio Show Host, Hiking Guide, Metaphysical Teacher, Inspirational Thought Leader, Certified Healthcare Provider, and Writer striving to help inspire, guide, teach and transform others in connecting to spirit, self, and this wonderful world around us! With his own Near Death Experience (NDE) and several personal tragedies, Marc has spent the last several years deciphering and demystifying the sensational subject matter of death and dying and now strives to help others from around the world tap into and flex their intuitive muscles and abilities.  MarcLainhart.com 
"Once a Student of Extreme Loss, Trauma, and Tragedy. Now a Teacher of Hope, Healing, and Transformations!"-Marc Lainhart
Comments
So general you should be ashamed to call it predictions.