Memories from a plague year
Memories from a plague year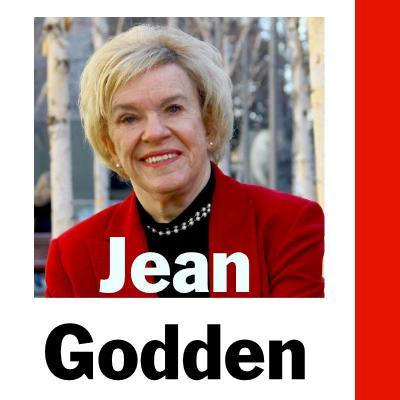 Mon, 01/11/2021
By Jean Godden
With 2020 departed and nothing left but dismal memories, it seems appropriate to try to reconstruct for future generations what it meant to live through a year rife with life-threatening illness and untimely deaths.
The idea of somehow memorializing our lost year got me thinking about time capsules, a way that our ancestors communicated with future generations to show how they once had lived. The oldest known example in the United States dates from 1795 when someone -- likely Sam Adams and Paul Revere -- buried a capsule at the Massachusetts State Capitol in Boston. It has since been exhumed, its fragile contents documented and the capsule reburied with additions.
Locally, we've assembled a number of time capsules, including one that was concealed at the Space Needle in 1982. The capsule was designed to be opened in 2002, the World's Fair's 50th anniversary, but people forgot where it had been hidden. Then in 2017, construction workers accidentally stumbled on it. The capsule contained artifacts like the master key to all the Needle's locks and architect John Graham's initial concept for the structure.
Imagine if we were constructing a time capsule today. It would be an attempt to communicate with future generations, letting people know what it was like to undergo the plague year of 2020. What would we choose to show about how we've been living?
To answer that question, I asked a few friends and acquaintances (contacted by phone, internet and Zoom) to nominate their choices. Here are a few of the objects they suggested for a covid-19 capsule:
Masks: Obviously we'll want future generations to know about our protective masks, some surgical, others colorful or whimsical. I have seasonal favorites, handmade by mask-making whizz Linda Allen: a skeleton print for Halloween, Democratic donkeys for election day and, of course, mistletoe and holly for Christmas.
Take-out containers: Unable to dine out for much of the year, we resorted to take-out meals that we either picked up or had delivered. The meals arrived packed in plastic tubs, Chinese take-out containers and pizza boxes. Fortunately most could for be recycled
"Computers for Dummies": What many of us needed was an instruction book on how to manage video conferencing and what to do with the "audio" and "mute" buttons.
A roll of toilet paper: The pandemic sent us scurrying for basics that quickly vanished from store shelves. Most confounding was the shortage of bathroom tissue, compelling otherwise rationale people to buy more than needed.
"Sorry, We're Closed." Signs with those words were posted on doors and windows at too many favorite restaurants, taverns and retail stores. We also encountered dispressing signs like "take-out only," "closed temporarily" and "concert cancelled."
RBG T-shirts. For years, most of us were aware of the "Notorious RBG" phenom that celebrated Supreme Court Justice Ruth Bader Ginsburg.  After her passing in September, those t-shirts multiplied, along with other commemorative RBG merch: sox, mugs, earrings, calendars, cell phone covers and (no surprise) masks.
Justice Signs. Our yards became a forest of signs.  Householders who once showed their support for local politicians now posted "Black Lives Matter" signs. There were other signs as well, some that spelled out an inclusive philosophy like:  "No Human Is Illegal," "Love Is Love" and "Science Is Real."
Hair clippers: With barbershops shut down for part of the year, home hair-cutting tools became a necessity for those who didn't want to risk the mountain-man look.
West Seattle Bridge crumble: Not to be overlooked in any collection of our miserable year would be a concrete chunk from the ill-starred span.
Kraken merch: Even at the height of the pandemic, Seattleites flocked to acquire mementoes from our about-to-debut ice hockey team. The year saw unveiling of an array of collectibles in Kraken colors, four shades of blue and a spot of "red alert." Hats, t-shirts and hoodies were to be expected, but who knew there would be a line of fitted men's boxers?
Owl portrait: Future generations should know that city dwellers found excitement and wonder in the sudden appearance of a snowy owl, visiting from the Arctic.  The owl drew crowds, all socially distanced, intent on taking pictures of the visitor perched on city rooftops.
With a time capsule stuffed with artifacts from the plague year and buried at least six feet under, we could seal away memories of a time that we hope will soon become nothing more than a buried memory.