Keeping Track: Where area sports stars meet their future
Keeping Track: Where area sports stars meet their future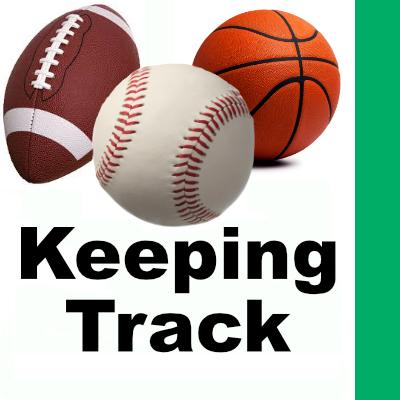 Fri, 11/26/2021
By Tim Clinton
SPORTS EDITOR
Soto, UW reach quarterfinals
Mount Rainier graduate Christian Soto and his University of Washington teammates reached the NCAA "Sweet 16" men's soccer quarterfinals with a 3-0 victory over Portland last Sunday.
Next up for the Huskies is a 5 p.m. Saturday home game against the Indiana Hoosiers.
Bwana's team advances
Advancing in the Major League Soccer tournament is Ballard graduate Handwalla Bwana and the Nashville SC team.
They posted a 3-1 victory over Orlando City this past Tuesday and host Philadelpia next at 2:30 p.m. Sunday.
Kelemete lands with Chargers
Evergreen graduate Senio Kelemete's journeyman National Football League career has taken another turn.
Kelemete is now the second string right guard for the Los Angeles Chargers after spending the preseason and practice squad time with the San Francisco 49ers.
Kelemete previously played for the Houston Texans, New Orleans Saints and Arizona Cardinals in his NFL career after coming from the University of Washington.
The 6-foot, 3-inch offensive lineman is 31 years old and checks in at 303 pounds.
Smalls makes three tackles
Kennedy Catholic graduate Sav'ell Smalls came through with three solo tackles for the University of Washington football team in a 20-17 loss at Colorado last Saturday.
Sarver scores for Lady Cougars
West Seattle graduate Grace Sarver scored one point for the Washington State University women's basketball team in its 62-47 victory Thursday over Miami.
Sarver is back as a junior guard and stands at 5-8.
Pryor at New Mexico State
West Seattle graduate Nate Pryor is now a 6-4 senior guard at New Mexico State.
Pryor comes to the Aggies after spending his junior year at the University of Washington mostly on the bench.
Western, SPU collide Thursday
Seattle Pacific University and Western Washington will meet in Dallas, Texas next Thursday in a national women's soccer quarterfinal.
Ballard-based SPU boasts Ballard graduate Riley Travis on its team and West Seattle graduate Ally Veenhuizen, while Western of Bellingham has Kennedy Catholic graduate Ashley Nguyen.
Travis is a senior goalkeeper for the Falcons and Veenhuizen is a junior defender.
Nguyen plays forward as a freshman for the Vikings.