Huard has a rough first start in Apple Cup loss
Huard has a rough first start in Apple Cup loss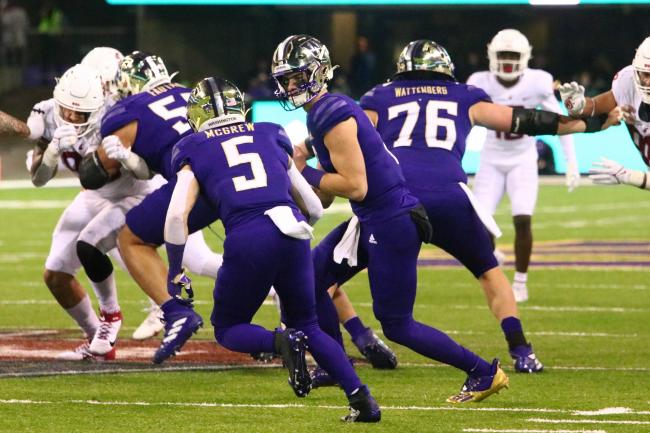 Sat, 11/27/2021
By Tim Clinton
SPORTS EDITOR
It's certain it was not the first start as a University of Washington quarterback that Kennedy Catholic graduate Sam Huard had always dreamed of.
After all, his Huskies lost to cross state rival Washington State University by a 40-13 score Friday to spoil his debut.
But the true freshman was not without his flashes of brilliance mixed with the four interceptions that dogged him.
The same brilliance that led to his being ranked as a five star recruit.
His best moments came in the fourth quarter out of the hurry up offense as the Huskies tried to come back.
They included his first career touchdown on a 16-yard pass to freshman Rome Odunze, who reached out for a one-handed grab on the right side of the end zone.
It capped off a drive in which he completed four straight passes for a combined 34 yards.
He completed three in a row for 28 in the team's final drive that ended with the ball being turned over on downs.
Huard finished with a total of 17 completions in 34 attempts for 190 yards.
Huard was one of eight players -- four on each team -- with area connections. All are on the young side.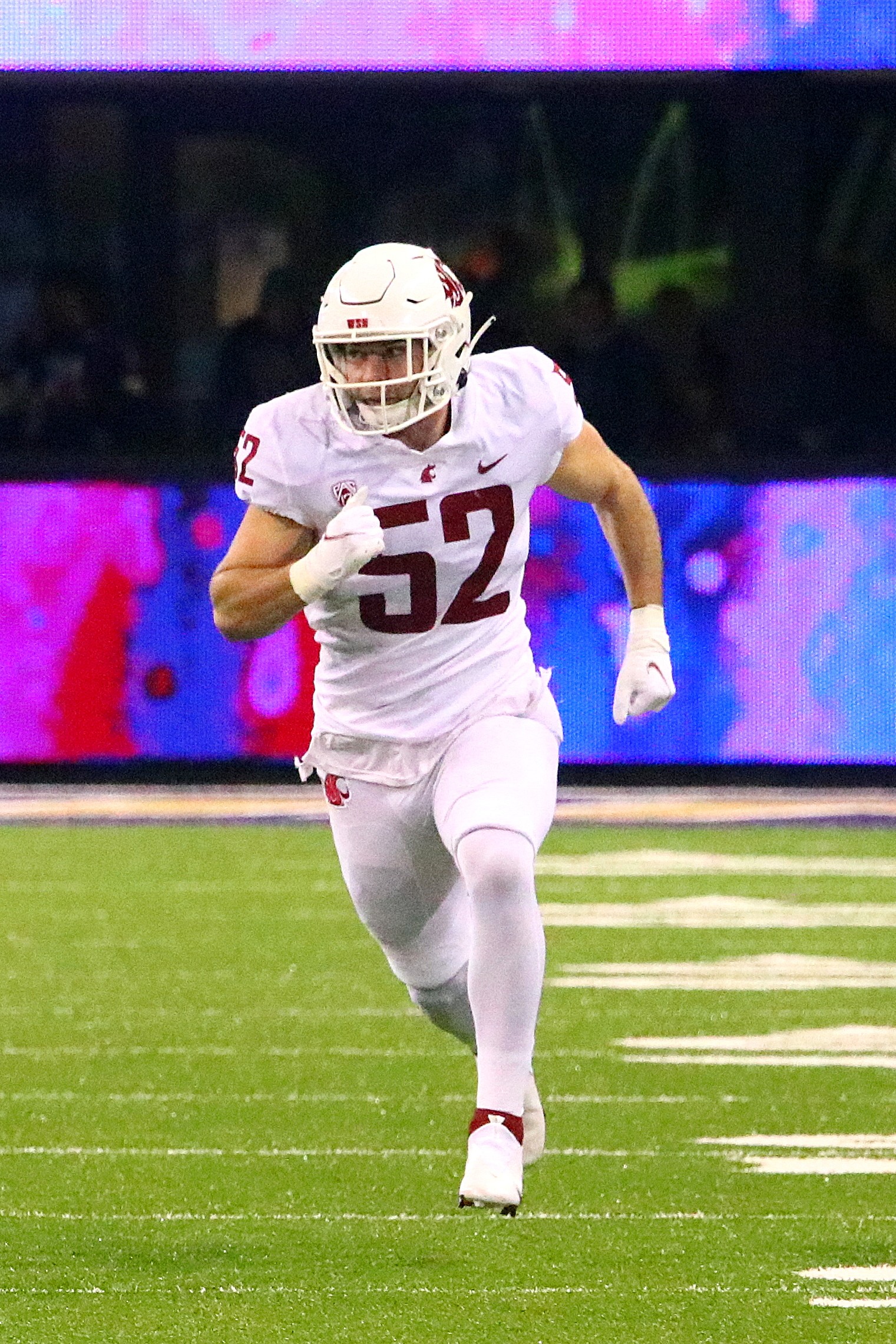 The winning WSU side has Kennedy Catholic's Kyle Thornton, Zane Thornton and Reed Shumpert as well as West Seattle resident and Eastside Catholic graduate Jernias Tafia.
Sav'ell Smalls plays for the Huskies along with fellow Kennedy Catholic graduate Jabez Tinae and Federal Way's Alphonzo Tuputala.
Kyle Thornton is a 6-1, 225 sophomore second string linebacker for the Cougars of Pullman and Zane Thornton is a 6-0, 182 sophomore defensive back.
Tafia is a 6-3, 308 true freshman outside linebacker and Shumpert is a 5-10, 160 true freshman wide receiver.
Smalls is a heavily recruited second string red shirt freshman outside linebacker for the Huskies.  He stands at 6-3, 250.
Tinae is a 6-0, 205 true freshman wide receiver and Tuputala is a 6-2, 230 red shirt freshman linebacker.
Next year's Apple Cup will be played in Pullman.
WSU had not won the game since 2012 and last won at Husky Stadium in 2007.
Cougar fans ran onto the field to celebrate Friday's victory by their largest margin ever in the annual game of 27 points.