44 unit efficiency apartment building proposed for Yancy Street SW; No parking proposed
44 unit efficiency apartment building proposed for Yancy Street SW; No parking proposed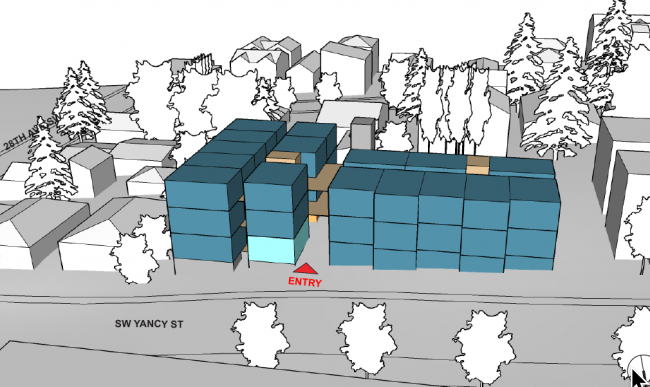 Mon, 05/18/2020
A Land Use application has been filed with the Seattle Department of Construction and Inspections and given the conditional go ahead to allow a 3-story apartment building with 44 small efficiency dwelling units to be built at 2821 SW Yancy through 2829 SW Yancy Street. No parking proposed. The existing building will be demolished. It is project 3032410-LU. Administrative Design Review conducted under #3032038-EG.
The project has been in concept and design phase since 2018.
The Analysis and decision of the director of SDCI is here.
Appeals of this decision must be received by the Hearing Examiner no later than 06/01/2020.