Happy Birthday, Bobby Beyers
Happy Birthday, Bobby Beyers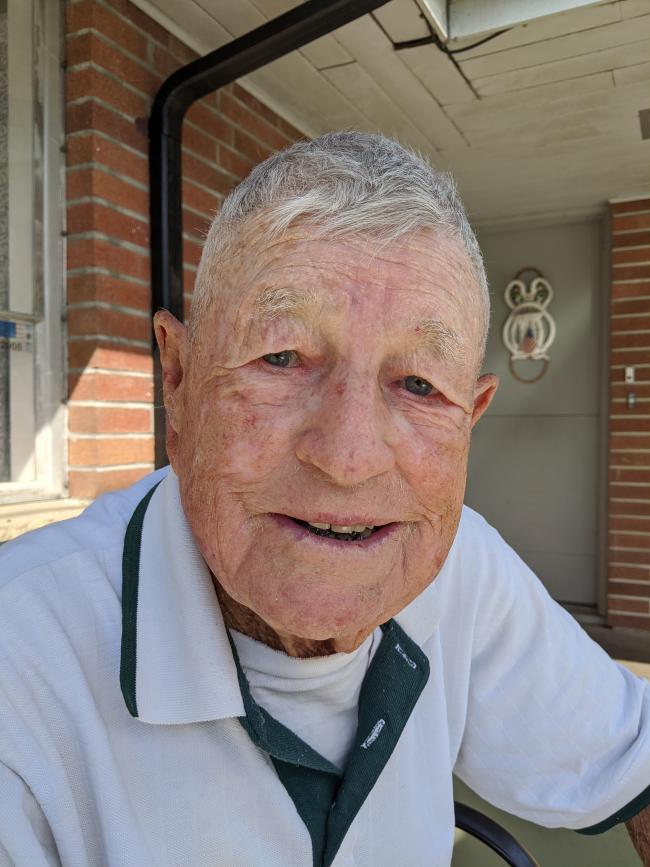 Mon, 08/24/2020
by Rob Clay
Does anyone remember the old Spudnut shop on the corner of Roxbury and 17th SW in White Center? Do you recall the small deli, west up Roxbury, owned by Harold Hopkins? Or Walt Coy's White Center Theatre?  What about Max Borgeson at Avalon Auto or Perry Clemens furniture store on 17th?
If you did, then you are in league with Bobby Beyers. Bobby was friends with the aforementioned businessmen in White Center. He's also the guy who built the Spudnut Shop and apartments above, one hammer and one nail at a time.
That work ethic  was grew from being a kid of the Depression earning a nickel for selling golf balls through the fence at the old Lakewood Golf Course near where Evergreen High School is today. Bobby could make 90 cents caddying at Rainier Golf or Glendale Golf Club. When not doing that, he helped his dad at the Feed Store.
Bobby will tell you his dad Carl was pretty smart. Besides running a feed store, he was also a real estate man. In the '30's and '40s, Bobby's dad acquired property all around White Center. It would become Bobby's legacy.  An uncle and a cousin opened Beyer's Hardware in Bevery Park at Top Hat. The Beyer's name was everywhere.
Never a realty man himself, Bobby fell into property development, taking his dad's land and making improvements. It served him well enough to raise a family of four with "the best wife in the world" (Dolores) his close friend at Highline High School in the late '30s. "We were buddies," Bobby beamed. Dolores was a year behind Bobby in school but they hung out together. They enjoyed the same things. They were pals. Then the war happened. Bobby was called up from his job as a rivet bucker at Boeing.
"I was Army/Airforce," Bobby explained. At induction, the military decided that Bobby's small frame (5'-7") would be useful in climbing in and around military aircraft; small body size is an advantage in those cramped confines repairing damaged parts. Bobby wound up in Italy for 28 months, fixing B-24's and P-38's that managed to return from active missions. In those 28 months, it also meant he could not communicate effectively with Dolores. In the war effort, Dolores was recruited to Los Angeles to work for Lockheed. They basically lost touch.
In 1944, the war had been winding down. Some profoundly sad news arrived for Bobby. His father had been killed in a White Center vehicle collision with an oil truck.The Army released him home as he mustered out of the service. He found himself in Hollywood in his transition back to civilian life. Walking down the street someone yelled his name "BOBBY!" It was Dolores, also in town at the time. That brief ("miracle") encounter was a chance to catch up a little before Bobby headed to White Center. She had her job. He was headed home to handle the family business.
Bobby helped his mom June cope with the changes. This is where he found his calling as a developer of property. His dad had left several parcels of land. With the war over, it was time to build. Bobby built the space for Dr. Homer Lockett and his assistant Dr. Barney Clark. Many will remember Barney Clark as the first recipient of an artificial heart in 1982. There were other spots in town. The building a block south of the former Lou's 19 cent drive-in is one Bobby and family still own today.
Walking in White Center in 1946, a horn honk got his attention. Guess who...yes it was Dolores. She'd come home to White Center. "Another miracle," Bobby said happily. From there the former friends became sweethearts. Four children followed their marriage while they pursued their love of community with their love of sports including golf and softball. Bobby had been involved with fast pitch softball since high school. Dolores was a big fan. For those sports it was a good fit. Size of the heart is more important than the height of a man. Bobby played centerfield for Federal Old Line and managed the Westside Federal team. If fast pitch softball made the sports news, Bobby's name was nearly always there. He played with the notable Fast Eddie Feigner in the late '40s and '50s. In fact Bobby was so good he was awarded standing in the U.S. Fast pitch Softball Hall of Fame in 1975 as a player and later as a commishioner.
In all of that Bobby will tell you he is lucky. Lucky to meet his wife Dolores (he lost Dolores after 72 years of marriage in 2018) lucky to have four great kids,(Freddy, Kenny, Ed and Boni). Lucky to play softball and lucky to have lived his life in White Center where he has had so many friends. He's been in the same house since 1958. He has great neighbors and friends he shares his bountiful summer garden with; if they are willing to hear stories like this one.  Bobby is grateful for Fred's wife Lynda, Ed's wife Cyndee and Kenny's former wife Cheryl who made this article happen.
Born August 30,1920 Bobby celebrates his 100th year with his kids and grandchildren. Bobby gleams with pride over grandaughters Juliette, Kacey,Taryn,Christine and grandsons Ren and Jeff along with three great granddaughters, Chase, Milah and Quinn. Can't forget to mention two great grandsons, Gavin and Garrett. Plenty of new Beyers everywhere. There may be cake if he is lucky.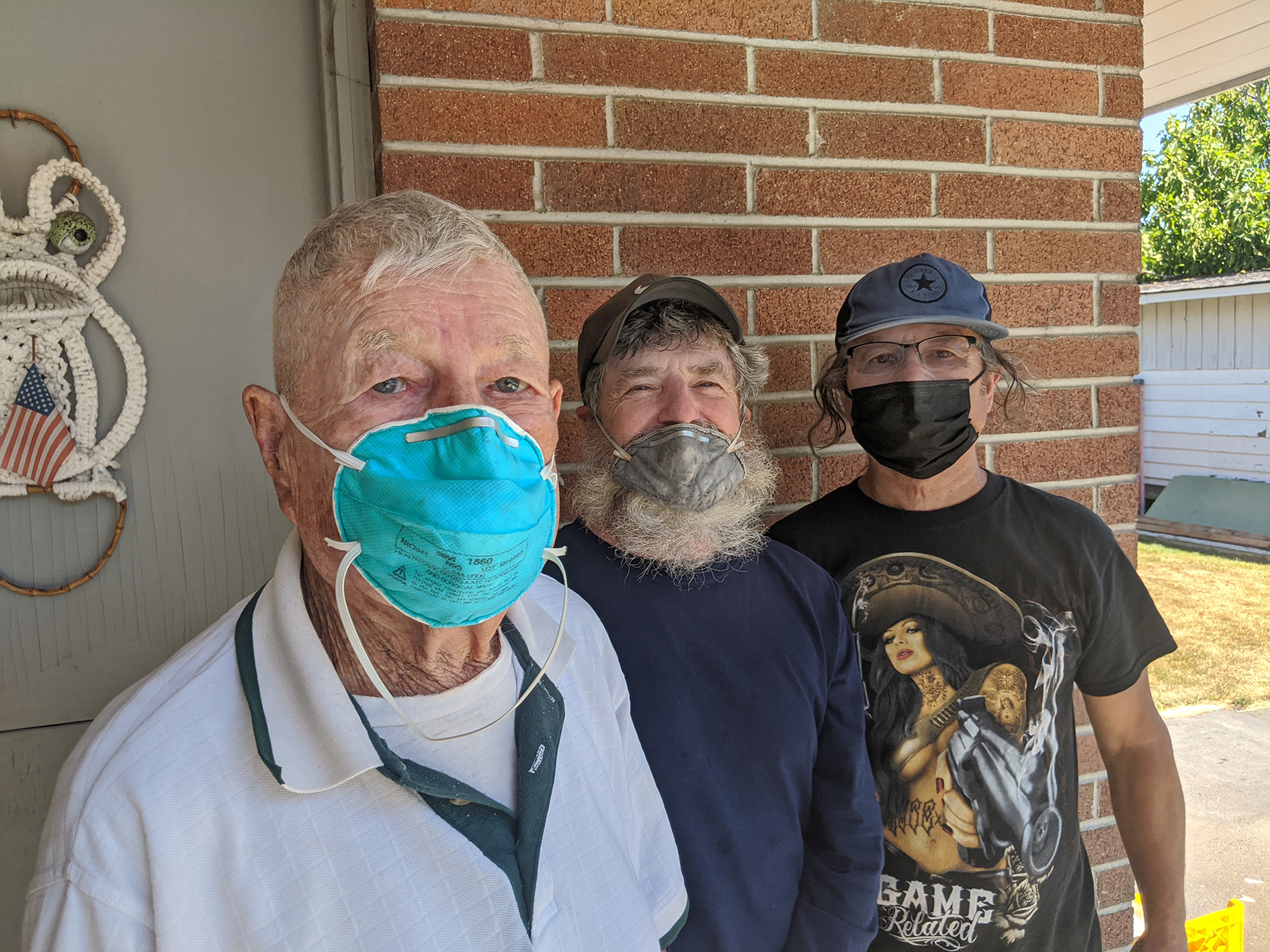 Comments
What a story. Went to school with son Kenny. Watched him play many games at steve cox field. He was fast, and great. That Federal Old Line team was to. Dick yohn vs Bob Fesler. Those were one run games many times. See Eddie sometimes when I visit White Center. Glad he's still going. Saw him and Delores at the Barrel tavern a few years ago. We had a nice visit.