Update: Heartbreak and lawsuits follow Craigslist dog purchase
Update: Heartbreak and lawsuits follow Craigslist dog purchase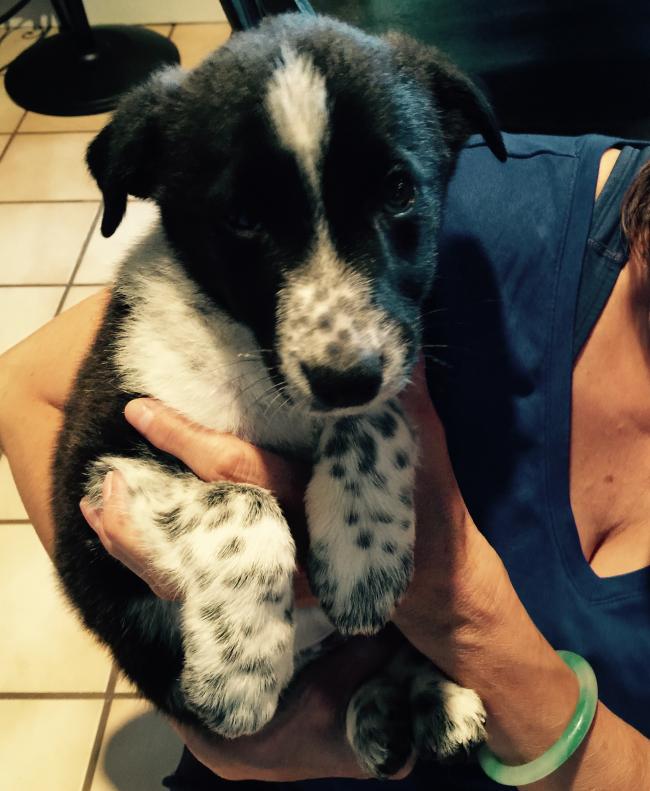 Courtesy of Sheri Clifford
Tue, 11/03/2015
by Michele Smith
A puppy purchased via Craigslist and that soon died of the Parvo virus became the center of a small claims lawsuit brought upon by the seller.
On October 27, 2015 the matter was heard in the King County District Court, Burien Courthouse. The seller, Kelly (Coughlin) Tanksley immediately requested Judge David M. Christie grant a continuance on the matter so that she could make a change to her paperwork that would increase her claim from $437 to include Civil Harassment from the buyer. Judge Christie denied her request, giving her the option to dismiss the claim and re-file with the superior court or to split the claims. She opted to split the claims and the case continued, opening the door for the buyer's counter claim of $2,024.26 to cover the vet bills incurred by trying to save the puppy.
Both parties submitted evidence in the form of emails and vet bills. Judge Christie asked Tanksley, if she sold puppies for a living. She stuttered, saying "Uh, no. Not for a living, I sell other things, like furniture." Several different accounts of how many litters there were, how many puppies and where the puppies came from were given, including the statement "I took the puppies from a friend to help get rid of them."
The Judge finally asked both parties if there was a written contract stating the dog was healthy for the purchase price in the amount of $400. The court learned there was no contract, no certification of health or vet records, no judgment for the buyer and no judgment for Tanksley. Both claims were denied. Tanksley is out $37 court filing fees and the buyers are out $2,024.26.