Dottie's Double Wide, opening doors soon in White Center
Dottie's Double Wide, opening doors soon in White Center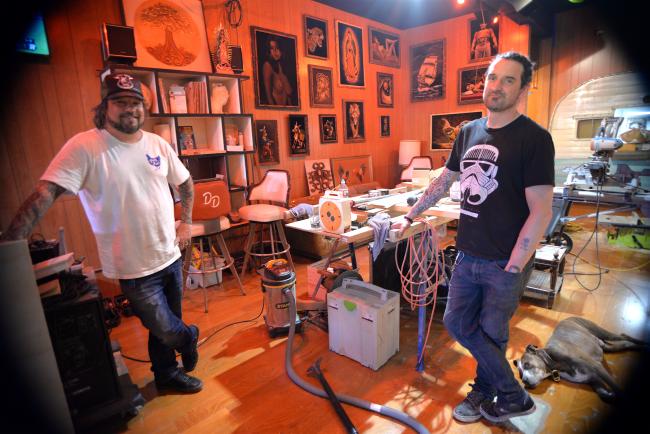 Photos by Lindsay Peyton
Thu, 04/26/2018
Imagine your favorite taco truck merged with your regular dive bar. Add some classic cocktails, a few velvet paintings and a kicking record collection.
That's basically what to expect when Dottie's Double Wide opens on Cinco de Mayo--and what better way to celebrate than over some high-end tequila and a plate of signature tacos?
Nate Rezac has joined forces again with his carpenter and restaurant-design aficionado B.J. Kaiser. The duo worked together to bring Drunky Two Shoes BBQ to Frelard and White Center.
Now, they're transforming the former Zanzibar space, 9609 1/2 16th Ave SW, into what promises to be a popular Rat City hangout.
"It's going to be a dark, little hang out," Kaiser said.
He and Rezac have been working on the project since December. "The spot popped up and we chomped at the bit to take it," he said. "We gutted the whole place and started from scratch."
The show-stopper design element is an old travel trailer, which was sawed in half and now serves as the entrance to the building.
Open the door to the trailer, and you walk into another world. It's retro colors, a killer sound system prepped for DJs and record parties and the same funky designs that make Drunky's an easy place to kill time.
A weekend brunch will feature breakfast tacos, served Saturday and Sunday from 10 a.m. until closing time. During the week, the bar will open for happy hour (two-for-one margarita time), pull tabs, dinner and drinks until midnight.
Rezac said the team is focused on finishing touches right now, before a soft opening on Wednesday, May 2.
He is especially proud of the menu, which will be comprised of Tex-Mex tacos and Sonoran hot dogs, a style of Frankfurt wrapped in bacon and dressed up with toppings.
For example, the "elote dog" will be topped with roasted corn, cotija cheese, mayo, cilantro and chili powder, and "the papa" is a bacon-wrapped dog topped with French fries, grilled onion and melted cheddar jack cheese.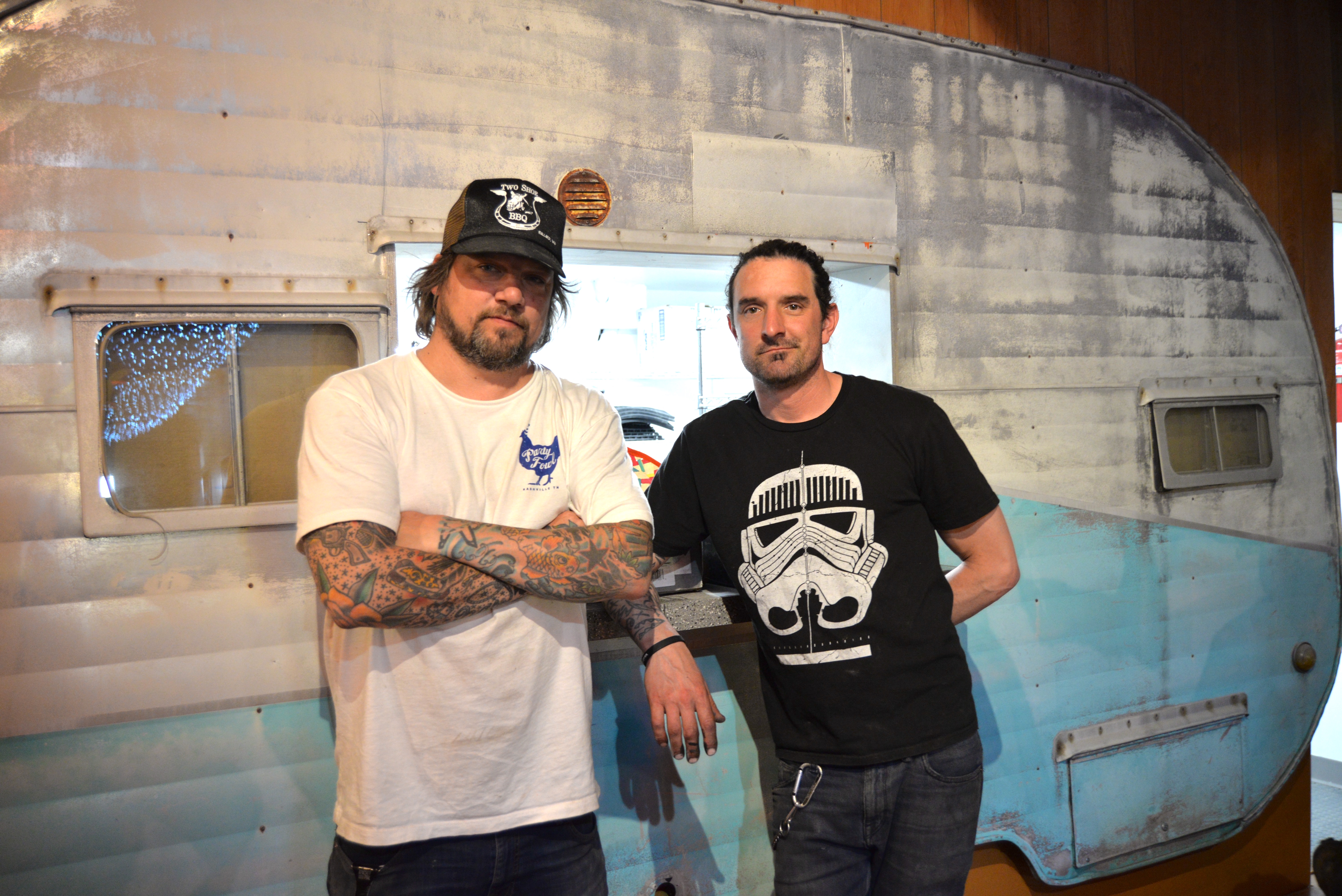 Tacos come in a range of flavors as well. There's the "Fleetwood," featuring blackened salmon, black beans, roasted corn, cotija cheese and cilantro, drizzled with avocado salsa.
"The Dutchmen" is made of smoke beef brisket with grilled onions, jalapenos, cilantro, cheddar jack cheese, avocado and fresh salsa.
"We'll have a large variety of tacos, from your traditional pork carnitas to fried chicken tacos," Rezac said. "And we'll be using lots of fresh avocados."
Barbecue smokers from down the street at Drunky's will be used to add flavor to the meats.
The menu also includes vegetarian options, nachos, fresh guacamole and queso.
Rezac enjoys making his customers feel like they are transported somewhere fun, somewhere away from the workaday world. He's almost ready to invite the neighborhood into Dottie's Doublewide, hoping it will turn into White Center's next big thing.
For more information, visit www.dottiesdoublewide.com.