Burien seeks artists -- to take a fresh look at traffic control boxes
Burien seeks artists -- to take a fresh look at traffic control boxes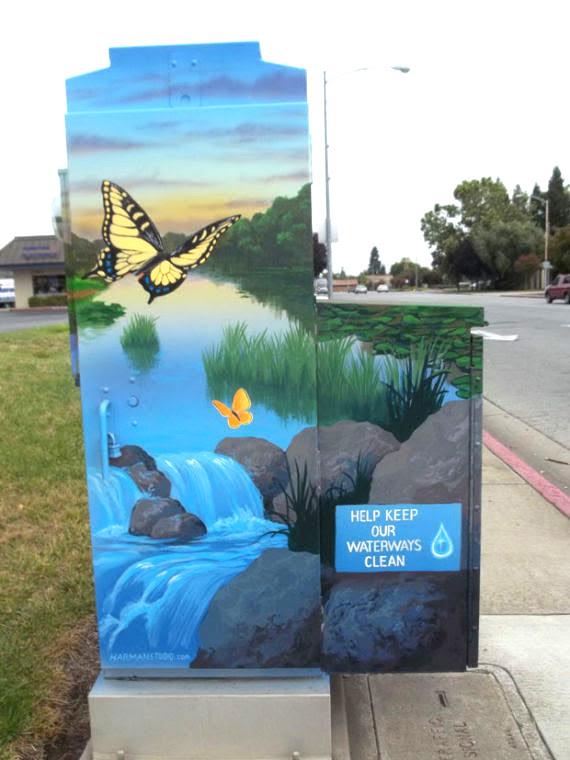 Fri, 05/04/2018
Burien is looking for a few artists who are interested in turning traffic signal control boxes into canvases for their work. This project is made possible by the Burien Art in Public Place Fund.
The call is open through June 15, and submissions may be made to Gina Kallman, Burien's cultural arts supervisor at ginak@burienwa.gov.
Artists should be invested in Burien or have ability to immerse themselves in Burien culture and community to develop this project. Proposals should be based on themes of Burien identity, cultural character or community Pride.
Applicants are encouraged to create designs of abstract representations that contribute to the visual quality of the streetscape. For example, consider using a limited palette of colors and simple graphic images to avoid visual clutter. Avoid artwork that could create a driver distraction or be confused with traffic signs.
Chosen artwork will be transformed into vinyl wraps that will be professionally installed. Artists chosen will be required to work with city staff and vinyl wrap company representative to fine tune artwork for final product.
A jury will select artists for the project.