International burlesque sensation INGA, originally from West Seattle
International burlesque sensation INGA, originally from West Seattle
Seattle's INGA crowned world's reigning queen of burlesque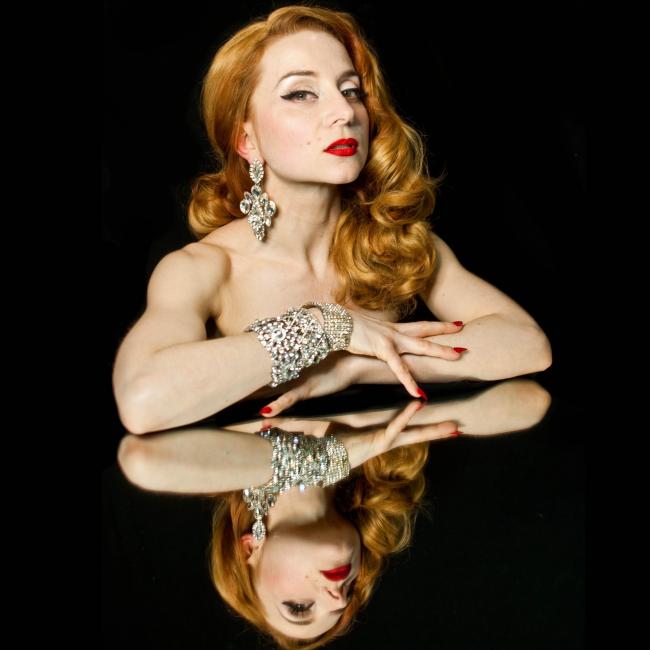 Photo by Max Shaw. 
Mon, 07/23/2018
The reigning queen of burlesque can trace her roots to West Seattle and White Center. 
"INGA" is her stage name--others might know her as Sara Beresford Carnell--and she received her crown from the Burlesque Hall of Fame in Las Vegas in June.
Now that she's the 2018 Miss Exotic World, INGA is moving full speed ahead, preparing for shows, festivals and appearances. 
Most of all, she wants to spread the word about burlesque. 
"I have been given this immense honor," she said. "It's very important that I represent burlesque well. This world that has given me so much love and acceptance and has helped me grow into a better person, and I want to make sure I do what I can to preserve that world."
INGA grew up in West Seattle and graduated from West Seattle High. She started studying dance in White Center almost as soon as she could walk. 
She would tag along to her older sister's lessons and watch with her mother. "I was enthralled," she said. "I begged my mom to let me study."
When she was about 3 years old, she was one of the only dancers to stick to the choreography in her first recital. 
"I was right in the center and I did everything right," she said with a laugh. "At one point, I apparently turned around and scolded someone else. I've basically been at the same point of intense dedication to performance ever since."
INGA continued to study ballet, tap, jazz, modern dance and choreography. Her instructor told her that at 5-feet tall, being a ballerina, showgirl or musical actress would be a challenge. 
Instead, INGA was encouraged to pursue a career in specialized character acting—and gained a number of skills that would later serve her in burlesque. 
She headed to Oberlin College to study dance but had to quit a year later due to a back injury. She returned to Seattle and took a break from dance, to see what it would be like to not be in constant rehearsals. 
"I was super miserable," she discovered. 
In 2003, INGA attended her first burlesque show, knowing nothing about the art form. "The acts were sexy, funny, personality driven, clever," she said. "It was like my life suddenly made sense. I was a burlesque super fan for two years. I went to all the shows I could."
Still, she was intimidated to dance on the stage. She volunteered to pick up costumes and props between acts. Eventually, a director encouraged her to put together her first act, which was a success. 
"Then I made up another one," INGA said. "It sort of snow-balled from there."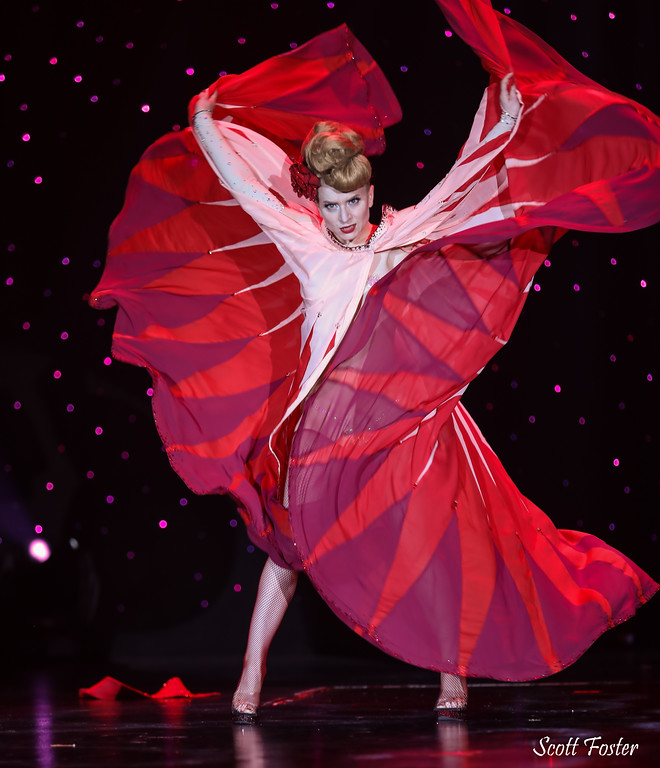 She co-founded Dance Belt, a burlesque troupe, in 2005. One year later, she joined Sinner Saint Burlesque. In 2009, she started teaching at the Academy of Burlesque and joined forces with Miss Indigo Blue, the founder of the school. 
Now INGA is a lead instructor and enjoys teaching as much as dancing. 
"I love sharing the burlesque technique, but the mot important thing, the most fulfilling, is the way it can help people love themselves," she said. "It offers an alternative to the idea that you are not worth something unless you fit some cultural norms. And it questions those norms."
INGA joined the Atomic Bombshells troop in 2011. She has performed in shows all over the world and was crowned Miss Viva Las Vegas 2011.
In burlesque, she has found a safe haven, where she can perform with all types of dancers and actors and gain support from a variety of audience members.
"When you see a burlesque show, you're going to see a variety of bodies, a variety of gender portrayals, race and skin color and cultures," she said. "That's rare in the dance world, rare in the theatre world, and in entertainment in general."
INGA said burlesque gives her a sense of community. 
"It's something that's very healing," she said. "It gives you a rare opportunity in your life to celebrate everything about you that is different, and therefore is beautiful and unique. You're able to celebrate your body for what it is. It sounds like a simple thing, but it's not."
Burlesque is a place where instead of hiding flaws, dancers throw some glitter on them and head brashly to the stage, INGA explained. 
And watching these fearless performers can be a life-changing experience, she said. 
"It's an entertainment form like no other," she said. "You will laugh. You will cry. You will be titillated, and you will be dazzled. You will also see diversity in all forms, and it's so uplifting to watch."
Ruby Mimosa has been dancing alongside INGA and teaching with her for about 10 years. 
"INGA's performance style is so highly choreographed in this way that's completely captivating," Mimosa said. "Even a simple move, when she does it, it's the perfect move. 
She does it in a way that you can't take your eyes off her."
Mimosa continues to enjoy watching INGA's acts. 
"Her attention to detail is amazing," Mimosa said. "She's so much fun to watch. She's so committed to the craft."
She added that INGA is a top-notch teacher and dedicated to sharing the story of burlesque. 
"She's such a great teacher, and she's so compassionate," Mimosa said. "She gives as much heart, soul, time and energy that she can with each person."
For more information about INGA, visit whoisinga.com. 
For information about the Academy of Burlesque, visit academyofburlesque.com.