Seattle scored a 'Spam Dunk'
Seattle scored a 'Spam Dunk'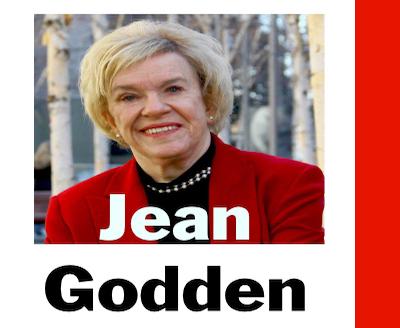 Mon, 05/06/2019
By Jean Godden
National Public Radio was there. So was People Magazine, the New York Times and "Nick News" from Nickelodeon. What attracted such widespread coverage was an event that I recalled while cleaning out a storage closet. (Beware of reading Marie Kondo's "Magic Art of Tidying Up.")
I came across the garish cardboard derby that I wore while judging Seattle's fifth annual Spam Carving Contest. The kitschy contest held sway throughout the 1990s during Pioneer Square's Mardi Gras celebration. (This was before the festivities turned ugly and were ended.)
Spam carvers paid $5 apiece with proceeds going to Northwest Harvest. They were allotted 15 minutes to turn two tins of Spam into objets d'arte. Although each entrant received a standard-issue plastic knife for carving, many brought their own tools -- garlic presses, pie crimpers, graters, dental utensils, meat grinders and even a J. C. Penney credit card. Power tools and chain saws were banned.
Many of the several hundred entries were inspired by current events and most had unbelievably hammy titles: "Spammy Wynette Singing 'Spam by your Man,'" "Jurassic Pork," and "Spamhenge."
The Spam Carving Contest was the brainchild of Ruby Montana, a Roosevelt High School teacher who also owned the Pinto Pony, a collectibles shop on Second Avenue. Ruby ducked credit, saying, "It came to me in a dream." She won national notoriety for her kitschy contest, as well as a slick People Magazine profile that described her as "sweet, beautiful and meticulous -- what might be characterized as Seattle Style."
Ruby sponsored the Spam contest along with Dana Cox of the Seattle Underground. The two managed to obtain corporate assistance, with prizes including round-trip plane tickets to far-off destinations. The contest attracted hundreds, some from afar. Celebrity contestants included people like Four Seasons Chef Kerry Sears, who carved a five course "Spamaugural Dinner." In his favor, British-born Sears reported that "I used to cook for the Queen."
Crowds thronged to watch the 15-minute-long carving "flights," held under an open-sided tent on Occidental Mall. Afterwards, sculptures were displayed in a temporary Spam museum. The $1 museum entry fees went to local charities and, after a two-day run, carvings went to Woodland Park Zoo to nourish lions and tigers.
In all, there were nine annual Spam carvings, culminating in a contest judged by author Tom Robbins with a cameo appearance by Pearl Jam's Eddie Vedder. Meanwhile, Ruby Montana endured while dealing with harassment. Not only was she being sued for $10,000 by the Elvis Presley estate for selling Elvis stuff (lamps, T-shirts, clocks), but she received a directive from the Hormel Company insisting she rename the contest, calling it "the Spam Luncheon Meat Carving Contest."
After nine years of Spam carving making the pages of Life and People and being picked up on national TV by Jay Leno and Conan O'Brien, Ruby left fame behind. She decamped for Palm Springs where she acquired the Coral Sands Motel and became an innkeeper.
That didn't stop interest in Spam carving. Afterwards queries came from Ottawa, London, New York, Chicago and somewhere in Iowa. But after nine years of nurturing objets d'lunchmeat, Ruby was gone and no one had stepped in to fill her pigskin boots. At first, the world refused to accept the end. The Financial Times of London erred writing about an "11th annual Spam Carving Contest" that never was.
The Spam fest took place in Seattle in simpler times when this city created art out of lunch meat, good for laughs and occasional prizes. People came together and had $5 worth of fun.
Ruby Montana's contest and the lost art of Spam carving defined the pre-boomtown "Seattle style" of the time.