Sheriff shares previously unreleased video of 2017 White Center homicide
Sheriff shares previously unreleased video of 2017 White Center homicide
Search continues for suspect Billy Dawayne Williams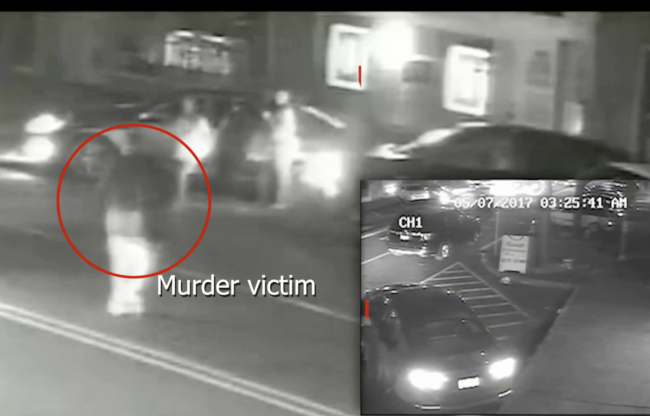 Fri, 01/24/2020
information from King County Sheriff
King County Sheriff's Office detectives are releasing (for the first time) an edited video compilation showing suspect Billy Dawayne Williams movements on the night we believe he murdered a man in front of the Taradise Bar in White Center in 2017. This video was gathered from multiple locations and enabled detectives to track Williams' movements for several hours, right up to the murder itself.
The video being released today is highly edited for media release but it shows how video evidence was used by detectives to help positively identify the suspect in this case.
 At approximately 1:40 AM on May 5, 2017, KCSO deputies were dispatched to the Taradise Bar in White Center (9800 BLK 16 Av SW) in regards to a shooting. The shooting followed closely on the heels of a physical fight between females inside and outside of the bar. The shooting victim died in the street near the bar. The male shooting victim was identified as James C. Little, a 55 year old male.
Witness accounts and surveillance video in the area helped establish a suspect within a day of the initial investigation. That suspect is Billy Dawayne Williams, 32 years old. A nationwide felony warrant was issued for Williams' arrest for Murder 1st Degree in May of 2017. The bail amount remains to be $1,000,000.
Williams has been featured as a "wanted person" on local media several times since this crime occurred. However, as of January 24th, 2020, Williams remains a fugitive at-large. Detectives believe Williams may have altered his appearance to avoid arrest. Detectives also believe Williams has either remained in or visited the Puget Sound area since this murder. 
KCSO detectives are once again requesting the public's assistance in locating Williams so he can be safely arrested for this crime.
If anyone has any information on Billy Williams call the King County Sheriff's Office at 206/296-3311 or you can be completely anonymous and leave a tip with Crime Stoppers at p3tips.com.         
VIDEO: KCSO surveillance of scene of homicide near Taradise Cafe in 2017
King County Sheriff's Office
Comments
Pretty sure the age of victim
Is incorrect. RIP Bookie...
Add new comment