UPDATE: Pecos Pit food truck stolen; RECOVERED
UPDATE: Pecos Pit food truck stolen; RECOVERED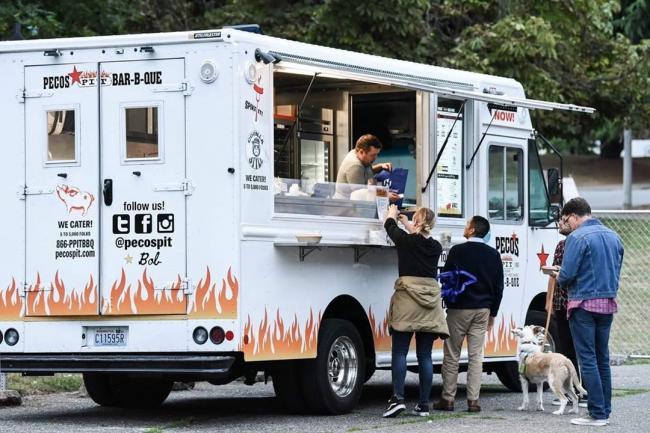 Sat, 09/19/2020
UPDATE 4:00pm
Bob the BBQ Truck from Pecos Pit has been found!
Their facebook post states, "We are still uncertain of the damage that has been caused, hopefully it's minimal. Huge shout out to one of our BBQ friends for locating it, you are the real MVP! And thank you to everyone else for your kind words and sharing our post. Y'all sure know how to make us feel special. We love our loyal fans and appreciate each and every one of you! " 
Co-Owner Kathryn Kingen said, "We are so grateful to a heroine who read our post on social media, saw the truck and called us. We called the police and now it's been towed to a secure place and will be taken in for the repairs on Monday. Damage was not too bad but it's inoperable and we will get an assessment on Monday."
Original Post 9:18am
Last night sometime between 9 pm and 6 am on Friday/Saturday Sept. 19,  Brie Noble of Pecos Pit BBQ reports "our beloved Bob the food truck was stolen from our HQ in Kent."
Please keep your eyes out for it.
If anyone has any information to please email info@pecospit.com or call our West Seattle location at 206-708-7691. 
𝐑𝐄𝐖𝐀𝐑𝐃: 𝐅𝐑𝐄𝐄 𝐁𝐁𝐐 Kent PD Case# 20-11920. 
This is not a promotion or a joke. It really was stolen and they need your help to recover it.