Boombox Bar in White Center prepares to pump up the volume
Boombox Bar in White Center prepares to pump up the volume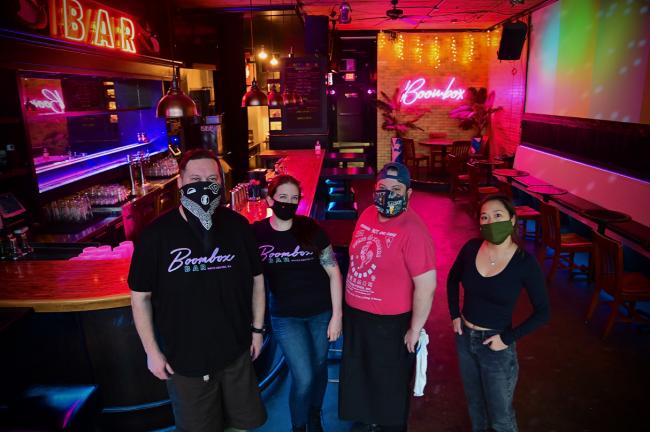 Mon, 12/21/2020
By Patrick Robinson
Starting a new business at any time is always a risk but starting a new restaurant/bar at the tail end of 2020, after more than 100,000 have closed across the nation takes a certain amount of courage. Or maybe the crew that is launching the Boombox Bar in White Center are on to something.
The Boombox is moving into the former Company Bar location at 9608 16th SW that has stood empty for the past ten months. Boombox owner Amy McCormack said, "We saw it as an opportunity and we got a good deal on it. We have enough to get us through to the other side of this."
The vibe is decidedly 80's and 90's with a wall inspired by TV color bars, the neon bright pink and the music pulling from the same era with some more modern selections added. "It's supposed to be a comfortable, casual environment but elevated, kinda crafty dishes and drinks," said McCormack.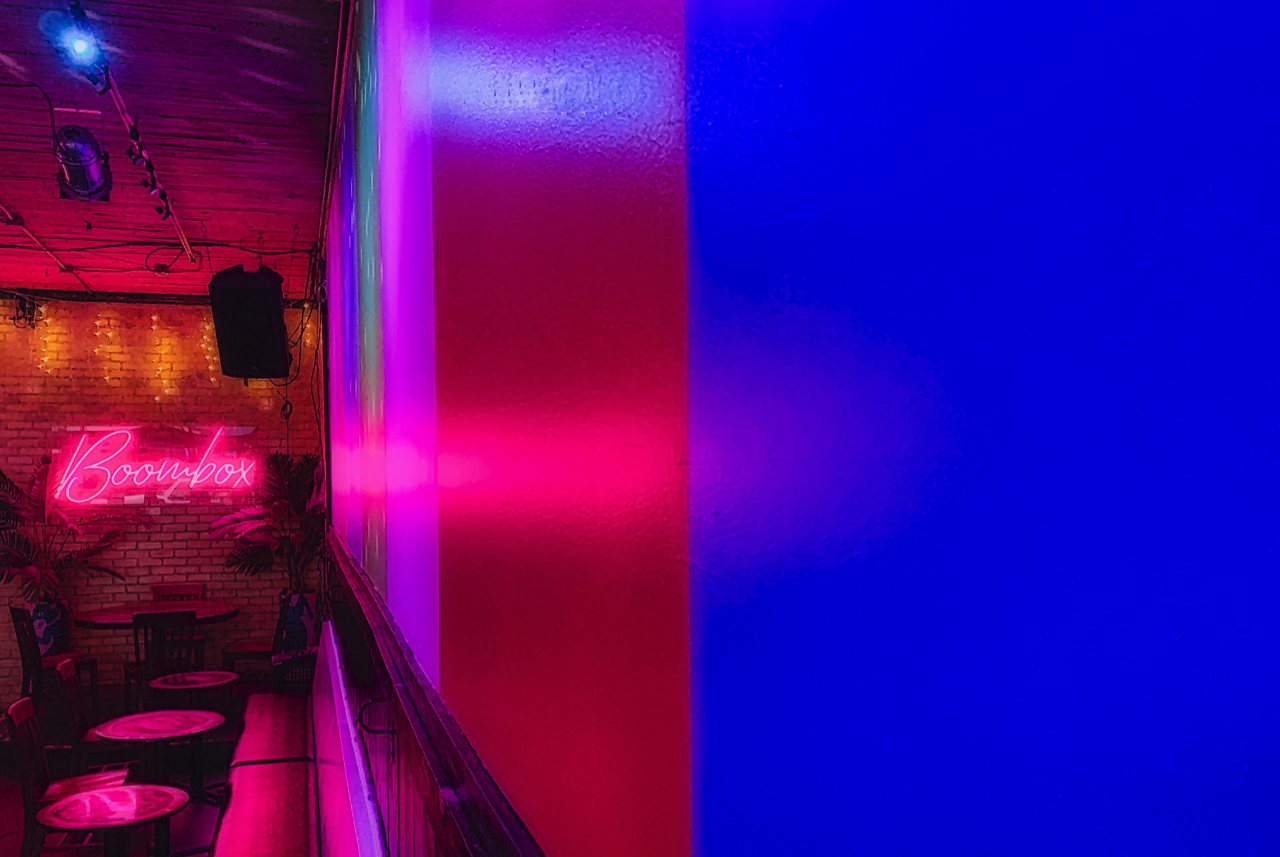 The crew is comprised of some experienced industry professionals. McCormack started as a host, then sever, then bartender, and three years ago went to Africa to study agriculture (she has a degree in Biology) and came back with no job in sight and met for with the General Manager who is Jay Cates, formerly with the Vidiot bar in the Admiral District. They thought it might be time to look for a place to open, and asked around. They found the right spot and got to work.
"There are no bars that are overtly feminine or colorful in the neighborhood and we wanted to exploit that notion. Kind of throw that in people's faces with some neon," said Cates.
Looking at the neighborhood trend toward diversity and LGBTQ and the Lumberyard across the street, "We wanted to add to that," said McCormack, " We had talked to Lumberyard about doing a White Center Pride event, eventually. But we also just wanted to make it a really friendly inviting environment for everyone."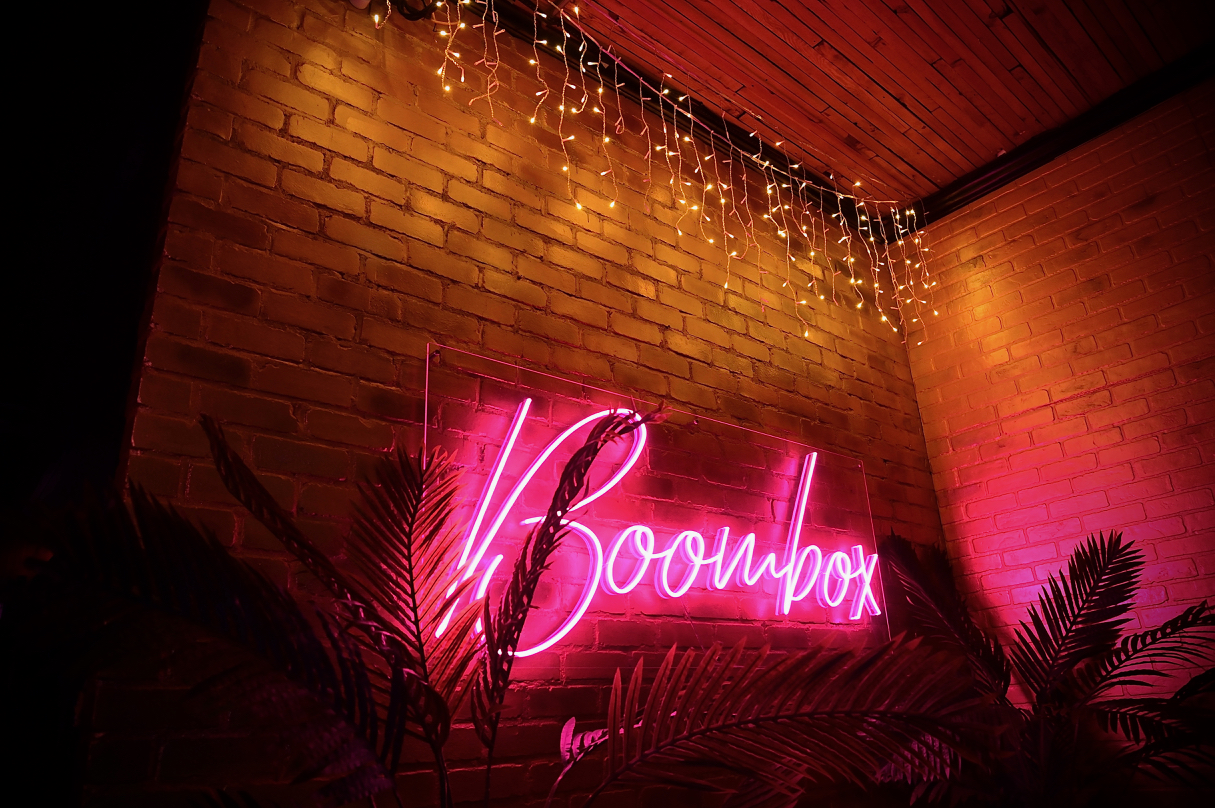 Running the kitchen is James Gibson whose background includes a long stint at Salty's on Alki, and at the Columbia Tower Club as the Banquet Chef. He is behind the menu design and has some big plans.
"What we didn't have here in White Center was a place doing really great sandwiches. We can take that and build off of it. But there's a lot of gluten free people so we took some of the ingredients and built salads too. Then we added small bites, some shareables too.
For example they will have a Beef Dip sandwich "We roast our own tri-tip in house" with bourbon glazed onions, smoked gouda cheese and a roasted garlic horseradish aioli with house made Au Jus," said Gibson, "Then we have the Roasted Chicken Sandwich that comes with provolone cheese, Mama Lil's peppers and a Thyme Citrus Aioli on mini baguette bread.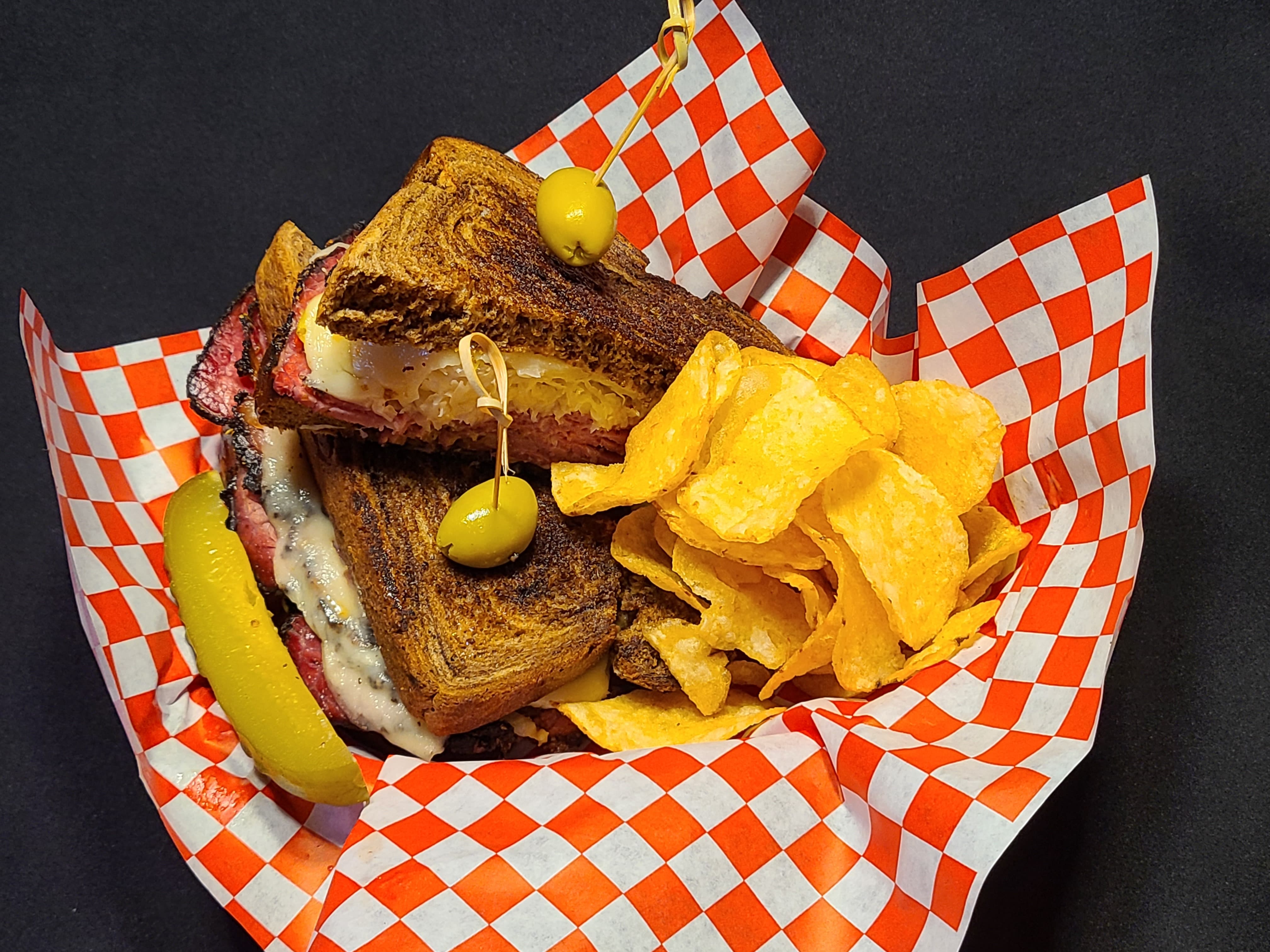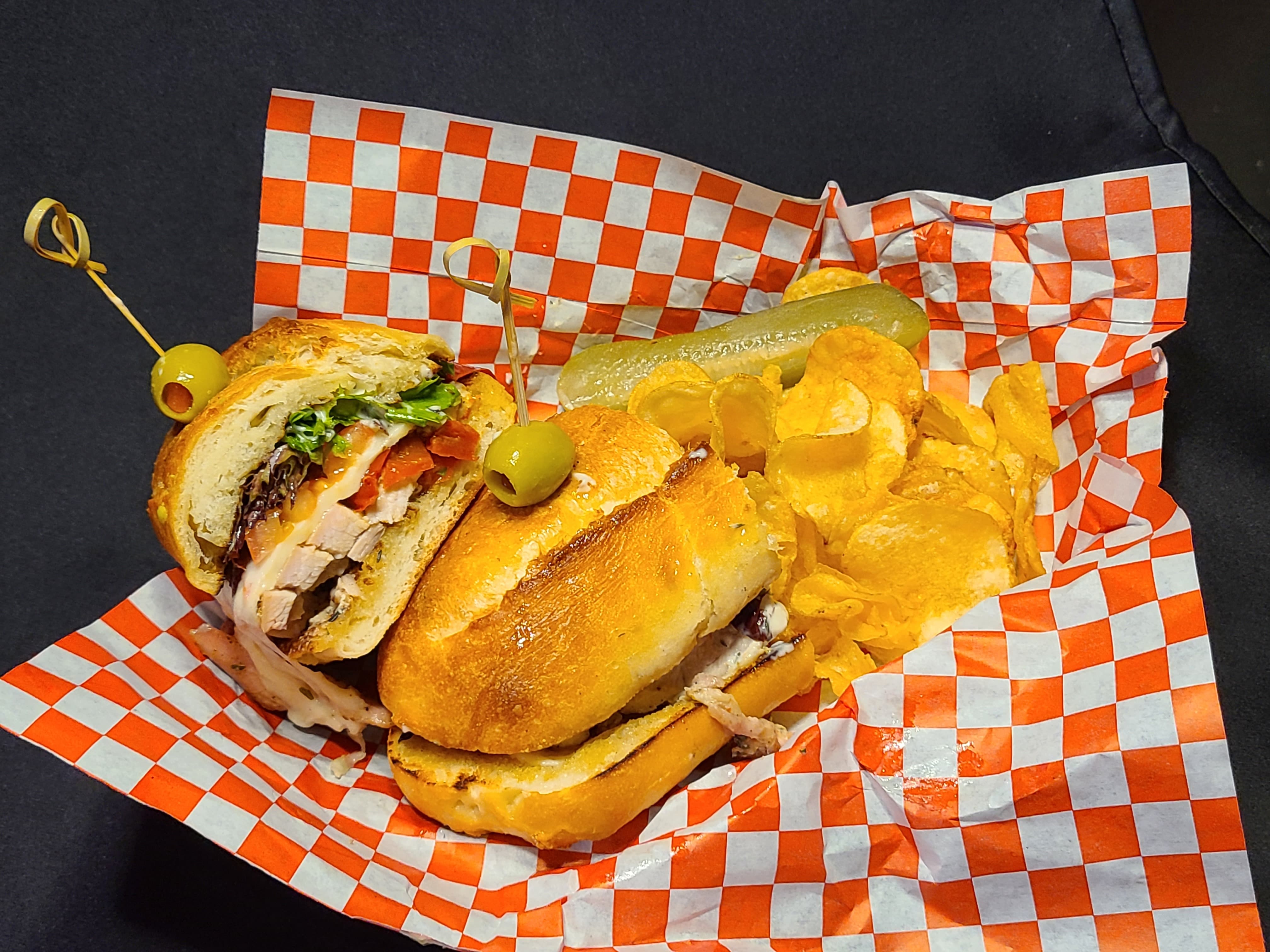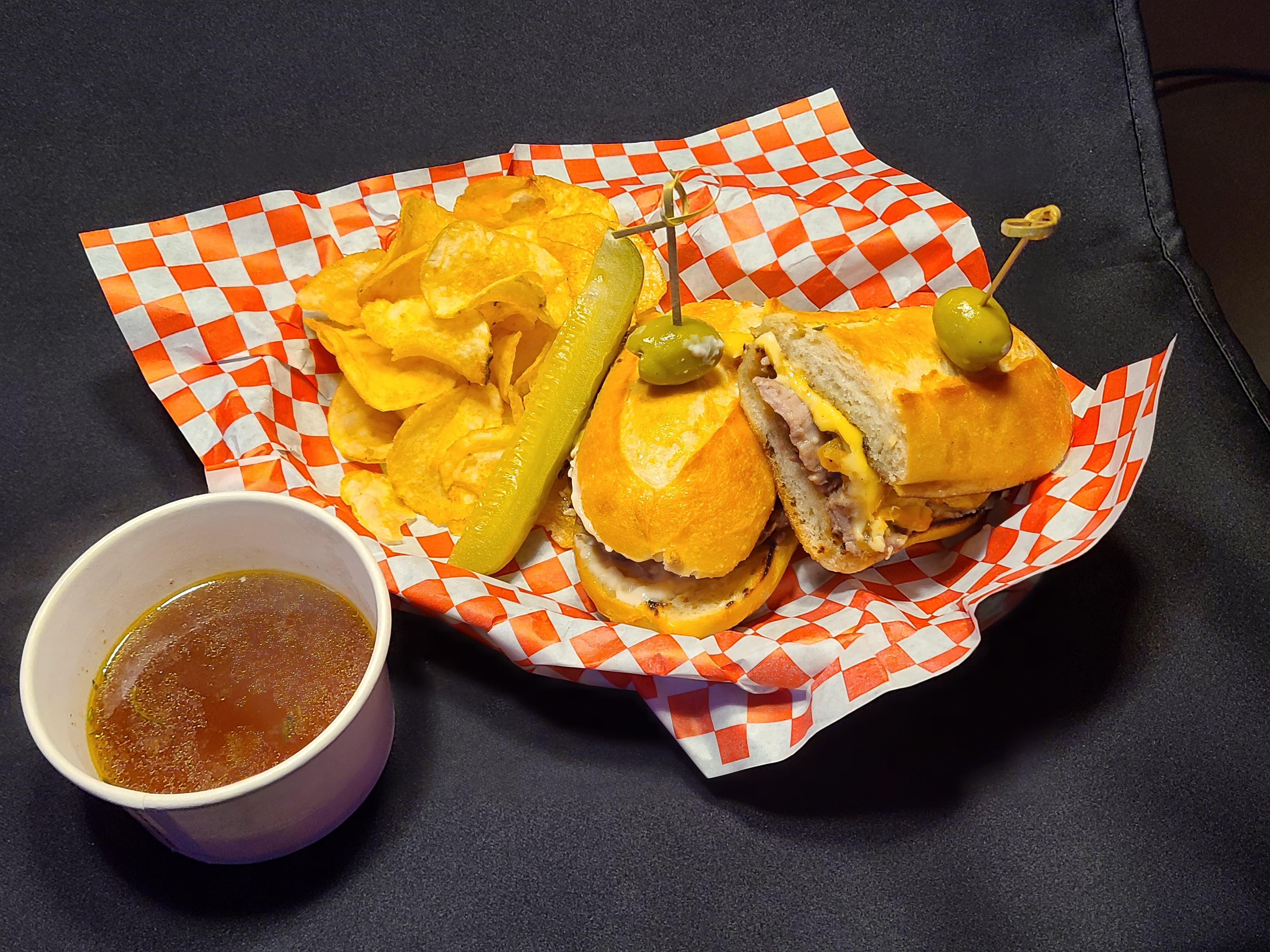 The house soup is a roasted tomato basil and once we fully open we will have a Soup of the Week." They will have their own Mac and Cheese and all of it is To-Go on the website. Open seven days a week from 12am to 9pm. No delivery services are engaged just yet but will likely be online after Christmas with Doordash and UberEats.
The bar is being run by Vivian Mckechnie whose background includes 5 years as a server at Talaricos, 2 years as a server/bartender at bookstore bar downtown Seattle in the Alexis Hotel, bartender at Admiral Pub after the new ownership took over last year. Now it's on to this new adventure.
McKechnie said, "We want to elevate the cocktails a little bit but we're not a craft cocktail bar. We want to make everything a lot more like homegrown, in keeping with the kitchen," meaning they will have local beers, wines and spirits. "We will be putting a lot of new spins on the classics," Cates offered.They have ideas, but so far only two drinks have signature names, The 16th and Rox and a Rat City Mule. "We will have a boilermaker menu," suggested Cates, "matching foods with different kinds of liquers." 
Boombox will have six beers on draft (but only after they get more fully open), and possibly a wine and cider. Even the potential for growlers is still up in the air as they await their liquor license, which should come soon. Cocktail kits are in the plans too. "Bloody Mary's, Margaritas, Mules and Whisky Sours," said Mckechnie, "with our own Bloody Mary mix and our own sour mix,"
A small elevated stage means live music could be added at some point too. An existing sound system is perfect for the purpose according to Cates, who well known for his singing, has already checked it out.
Also on the staff's minds are special nights for food service industry folks, and in keeping with the trends in White Center a Drag night, a singer-songwriter night and more.
All of these plans are in the development stage of course when the pandemic lifts and people can dine in again."We're trying not to get too far ahead of ourselves," said Cates.
For now they are open every day from noon to 9pm for takeout, order online. They plan on having an opening event however once restrictions lift.
It takes a lot of courage, charisma, focus and talent to open a restaurant during a time when so many are struggling but the owner and crew at Boombox Bar are betting they can see the light at the end of the tunnel and it's bright pink neon.