Kennedy Lancer wrestlers end with a win
Kennedy Lancer wrestlers end with a win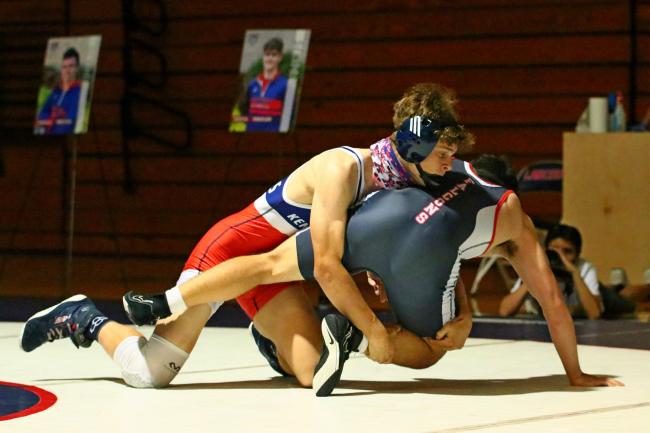 Chelle
Sun, 06/27/2021
By Tim Clinton
SPORTS EDITOR
Kennedy Catholic pinned a 21-12 loss on Kentlake to wrap up its wrestling season Wednesday.
Wins by fall went to Mathias Collins at 145 pounds, Scott MacLaren at 152, Manu Collins at 160 and Janie Henggeler at 192.
MacLaren is a senior who went to state as a freshman and as a junior but will not go this year because of Covid cancelling state.
"Mentality over everything," he said.  "Technique is important, and you have to practice it, but your mentality when it comes to the mat is more important."
Jack MacLaren won by forfeit at 113 pounds for the Lancers and Xe'Ree Alexander scored a 6-2 win at 195.
Senior Carson Manns at 145 had no final matchup.
"It is odd to come back to wrestle after graduating two weeks ago," he said.