After the fire; La Tipica Oaxaqueña will reopen in a new location
After the fire; La Tipica Oaxaqueña will reopen in a new location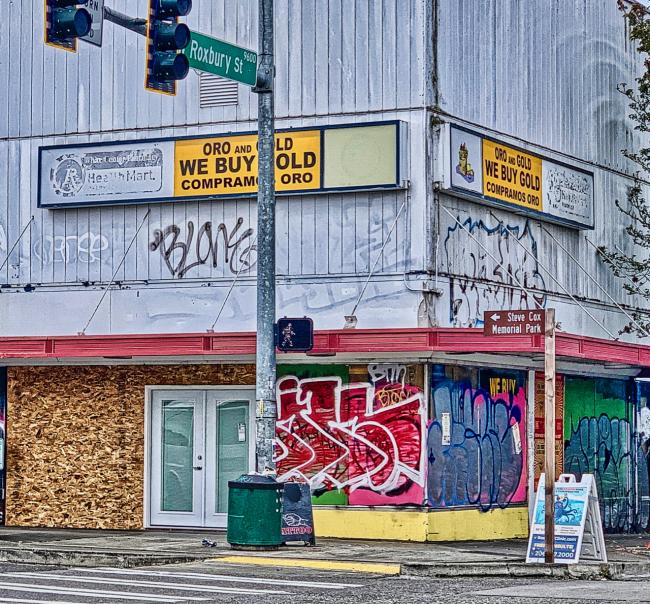 Thu, 08/26/2021
When the fire raced through more than seven businesses in White Center in the early morning hours on July 5 many lives were disrupted. Slowly, some of them are coming back and experiencing a renewed level of support. Among them is the specialty grocery store  La Tipica Oaxaqueña.
They are set to open in a new location to the north of their former store at 1601 Roxbury Street SW. It's on the corner of 16th SW and Roxbury so, they'll get plenty of drive by awareness.
The owner Marlene Yesica Lopez told Westside Seattle, "We are cleaning and setting up the store and have been for the last 3 weeks. We don't have a grand re-opening date yet. I might open the doors this Sunday and allow customers to browse and purchase some items. So, sort of a soft opening."
The fire did not destroy everything in the store but did make everything smokey and the store itself was rendered useless. So they will still carry some of the products they always have.  
"Just before the fire, we had placed a few orders of new clay products from new vendors in Oaxaca. We will continue to offer our current food staples like Mole, Tlayudas, Quesillo (Queso Oaxaca). The GoFundMe Campaign helped us with the costs of getting this new lease. And to pay for the new door, and paint, etc. I didn't have insurance. It was a tough lesson to learn as a first-time business owner. So, most of the costs of re-opening have come from the GoFundMe, and from our sales at eastern Washington flea markets."
She said that the company wants to express their gratitude to the community. "We have felt the support from the community. Our family is very grateful for the donations to the GoFundMe. It really has made a big difference in us being able to continue operations here in White Center."