Keeping Track
Keeping Track
Where area sports starts meet their future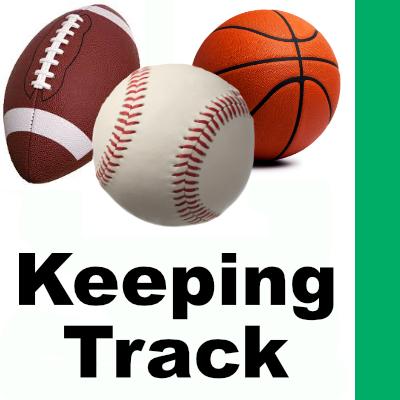 Thu, 07/21/2022
By Tim Clinton
SPORTS EDITOR
Nguyen takes tournament
West Seattle graduate Lauren Nguyen won the 120th PNGA Women's Amateur Championship with a 7&6 victory over Angela Arora of Surrey, B.C. in play that ended this past Friday.
The tournament took place at Salishan Golf Links in Gleneden Beach, Ore. and was conducted by the Pacific Northwest Golf Association (PNGA).
The action began with 36 holes of stroke play qualifying on July 11-12, followed by 18-hole single-elimination match play.  The final match was contested Friday.
The Women's Amateur was a 36 hole final match.
Nguyen found herself in a hole in the final as she was 3-down to Arora after the first 12 holes.  Then the momentum shifted.
Nguyen went on an absolute tear, winning four of the final six holes in the morning 18 and then birdieing holes two through six in the afternoon round to build a 6-up lead.
The shift in momentum was too much for Arora to overcome as she won just one hole the rest of the way and Nguyen cruised to a 7&6 victory.
"I feel pretty good, it was a really solid week and I played with some pretty amazing people," Nguyen said.  "I gained a lot of experience."
Nguyen is a rising sophomore on the Northwestern University women's golf team.  In 2022 she was named the Big Ten Freshman of the Year and in 2020 she was named the Washington Junior Golf Girls' Player of the Year.  This was her first PNGA title.
McCullough promoted to AA
West Seattle graduate Morgan McCullough has been promoted from High A Quad Cities to AA Northwest Arkansas in the Kansas City Royals organization.
McCullough has played in only five AA games and is just getting his feet wet at that level, but did play 57 games for Quad Cities.
McCullough hit .257 (44-for-171) at the High A level with nine doubles, three triples, five home runs and 23 RBI.
Kela on 60-day injured list
Chief Sealth graduate Keone Kela is on the 60-day injured list in the Arizona Diamondbacks organization as a right-handed relief pitcher.
Please contact us at timc@robinsonnews.com if you have information for Keeping Track.