REMINDER: The West Seattle Float Hunt starts Aug.5
REMINDER: The West Seattle Float Hunt starts Aug.5
Custom made orange/yellow glass floats will be hidden all over the community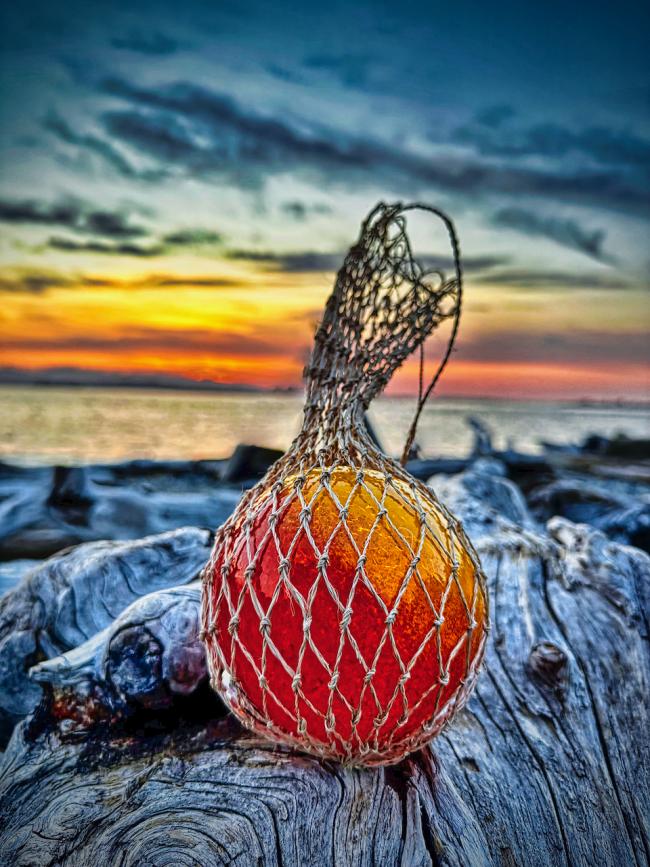 Wed, 08/02/2023
50 custom made glass floats will be hidden on August 5th, with 50 more the morning of Saturday, August 12 in the West Seattle Float Hunt for 2023.
A total of 100 floats will be hidden both indoors – in beloved local businesses – and outdoors all over West Seattle. 
Each 2023 glass float is individually hand blown by Avalon Glassworks in red and yellow hues reminiscent of West Seattle sunsets.
Each 4-inch sphere is stamped with a heart and "WS" on the sealing button. Float hunters should look high and low for colorful round balls peeking out through the mesh of a knotted net bag.
Labels encourage the lucky finders to register the float, as well as tag the business where it was discovered on social media.