Senio Kelemete honored this week as Husky Legend
Senio Kelemete honored this week as Husky Legend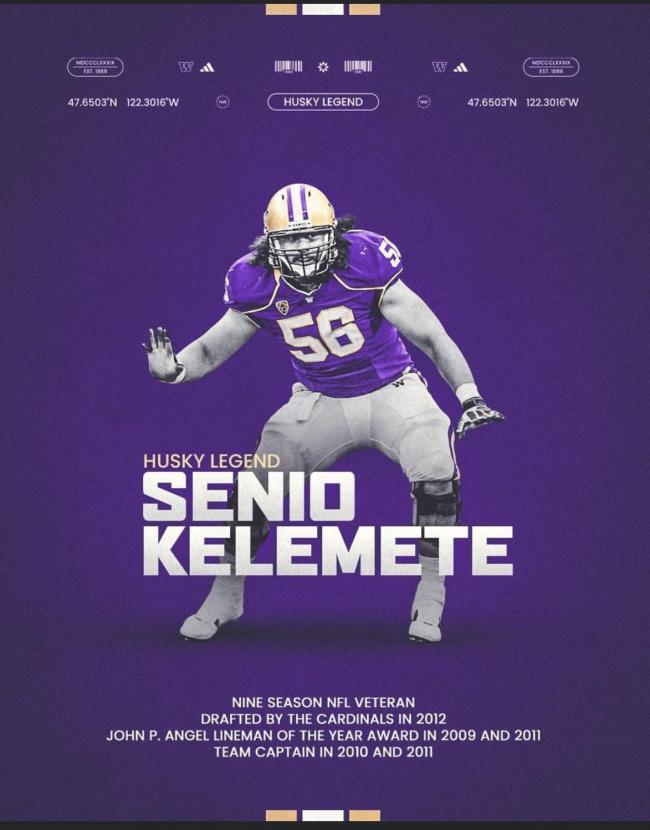 Sun, 10/22/2023
Information from Friends of Evergreen
Evergreen High School alum Senio Kelemete '08 was honored this week as a Husky Legend.

Senio was a key member of the last Evergreen football team (2007) to win a league championship, beat  rival Kennedy and make it to the state playoffs.  He was the #11 football recruit in WA state and one of the top HS offensive lineman/tackles in the nation.

Senio played four seasons with the UW Huskies (2008-11), where he was team captain during his junior and senior year.  He was drafted in 2012 by the Arizona Cardinals and has played nine seasons in the NFL.