LETTER: Let's rename the stadium at SWAC after Nino Cantu
LETTER: Let's rename the stadium at SWAC after Nino Cantu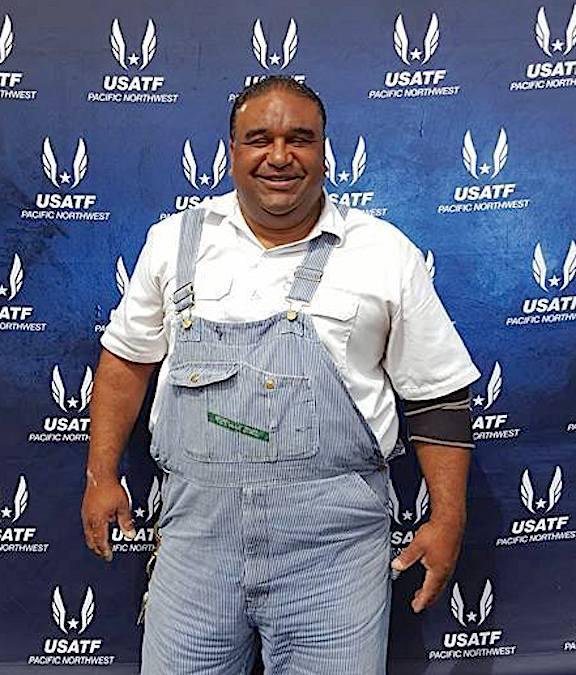 Wed, 07/10/2019
To The Editor,
There is a jewel in the Southside of West Seattle.
A Seattle School District sports complex connected to Chief Sealth International High and Denny International Middle  School called the Southwest Athletic Complex (SWAC).
 It's used by both of the schools and the Seattle Parks and Recreation Department, countless track and field groups, Military ROTC groups, The Seattle Fire Department, Somali Ethiopian and Hispanic Soccer groups, and used daily by the people of the community.
Around the late 1990s the school district started to remodel the old broken down complex, building a state of the art football stadium complete with track and field stations and a softball field and a utility field and a beautiful baseball field.
It was a dream come true for the schools and the community.
2 years after its completion a young gardener by the name of Nino Cantu was transferred to SWAC and along with Roland Killian they ran the complex until Roland got a promotion 2 years later, then Nino became the Head Grounds Keeper.
Nino ran the Stadium like it was his own home. Welcoming all the groups with his outgoing personality and catering to their every need. Nino hosted 3 record breaking attendance events at the Stadium, Soccer and Track events, and Special Olympics almost every year, School Band competitions. Not to mention countless football and baseball games. The Stadium was and is still well used on a daily basis. It has been through 2 upgrades in its 20 or so years since its original remodel in the late 1900s. Nino over saw both of those, each time trying to make it the biggest and best so that everyone would enjoy their experience at SWAC, especially the kids.
He knew them by name and they knew him, many times giving them a safe place to be on any given day or night. Graduations are held at the Stadium. Every year in late June Nino would work extra hard to make the place shine so that every class was so proud to start their next step in their lives at his Stadium. He would always stand on the catwalk and wave goodbye to the kids and more times than not when they would exit the Stadium they would ask to have a picture taken with him. He said that was always his favorite. The kids always meant the world to him.
A year and a half ago the Stadium was renovated to be made even better than it was before.
The turf was replaced and a new softball field was updated, the tennis courts were re-done, the baseball field was totally rebuilt along with the utility field, new equipment to make the fields easier to maintain was bought. Nino was there every step of the way, weekly meetings with the contractors and the district  as Nino fought for nothing but the best, and sometimes it was an after hours thing, the contractors would stay late and so would Nino.
On October 12th 2018 1 week after Nino Cantu got to see his dream become a reality he passed away suddenly.
What a huge void was felt by both schools, the user groups, the grounds dept. and the entire school district and of course his family and all his friends. I am one of his many best friends.
My name is Doree Fazio-Young. I am The Head cook at Denny International Middle School where I've been for 28 years, and I was with Nino Cantu for 18 of those years. I worked with him for The Seattle Parks and Recreation dept.for 12 years. I watched all the lives he touched, I watched how he made everyone feel when they would come to the Stadium. I was there for 2 of the remodels where he fought for nothing but the best for the kids and the community. I watched a community come together on an October night at a High School Football Game to give a man a standing ovation because he had given so much to them.
I on my watch cannot let this legacy die. I am asking to have Southwest Athletic Complex renamed Nino Cantu Memorial Stadium at SWAC. I understand the cost and I understand all it will entail, But what I think is more important is Nino's legacy where the kids who knew him will know that he in some way will still be there for them, that someone who was real with them and who genuinely cared about them will always be there. I'm bringing this to light to you so that it will get some attention I still have a lot of the people come by the Stadium really wanting this name change. I will continue to work with the School District. Thank you so much for your time.
Nino's legacy must not die.
Sincerely,  
Doree Fazio-Young