Op-Ed: SDOT needs to do a more honest evaluation of an Immersed Tube Tunnel
Op-Ed: SDOT needs to do a more honest evaluation of an Immersed Tube Tunnel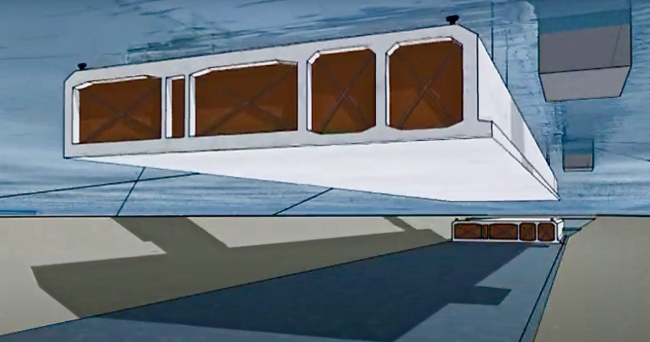 Sat, 10/10/2020
Mayor Jenny Durkan,
An Immersed Tube Tunnel (ITT) is the fastest (3-4 years), least expensive, most environmentally sensitive, earthquake resistant, and only light rail accommodating solution to reconnect West Seattle.
Mayor, please call our British Columbia neighbors.  After ten years of study, the Metro Vancouver mayors and First Nations leaders selected an ITT over a high-level bridge for a new Fraser River crossing. Their engineers determined the cost of an ITT vs. a bridge was roughly equal, but considered an ITT a better solution.
Mayor, please call the Port of Long Beach, CA. 
Last week the Port opened a new two-mile-long high-level bridge. This bridge spans a 400-foot channel; the Duwamish channel is 500 feet wide. This Long Beach bridge took 10 years to design and build and at $1.5 billion was $550 million over budget.
At last Wednesday's Citizen Task Force meeting SDOT's Greg Izzo presented the cost-benefit analysis of an Immersed Tube Tunnel (ITT).  He stated a tunnel would be very expensive to build and maintain but gave no actual costs, only a vague comparison to a new bridge. He then stated an ITT would take 10 years to design and build, would last only 75 years. He claimed such a project would need to dredge toxic materials, would be difficult to secure funding for, and that SDOT has no idea how to maintain an ITT. None of these are true, except that SDOT does not understand an ITT. 
SDOT's ITT estimated completion date of 2030 is 7 years too long. An ITT could be completed in 2023 three years before a new bridge in 2026. An ITT could be designed and right-of-way obtained in one year. Almost all the required land is Port of Seattle property. The design of an ITT is simple, just over-sized concrete culverts that rest within a trench on the bottom of the river.  An ITT can be constructed, as the old bridge is being repaired or replaced. 
The 1959 Fraser River ITT is four-times longer and half again deeper than a Duwamish ITT and was built in only two years. The Netherlands has built 30 ITT's, Japan has 25 ITT's, and China has built a dozen in the last decade. An ITT is a proven cost-effective solution for crossings with soft earthquake-prone soil. 
SDOT said an ITT has a 75-year + life, but an ITT actually has a 120 to 150-year life. SDOT's consultant for the cost-benefit analysis is WSP engineering.  WSP just completed an ITT in Norfolk, VA, and claim on their website it will last 120 years. 
SDOT claims an ITT will require dredging up toxic materials. However, Port of Seattle and Corp of Engineers maps show a clean ITT site as does the EPA. The Port of Seattle plans to dredge a million cubic-yards from the Duwamish for Terminals 5 and 18.  An ITT would require dredging roughly 135,000 by comparison.
SDOT claims an ITT may have difficulty securing funding. Representative Prmaila Jayapal has stated federal money only depends on a good solution, bridge, or tunnel. An ITT solution may even be a more attractive innovative demonstration project. Studies show that lighting, and ventilation for such a structure could even be powered by alternative energy. 
SDOT has not included light rail in any of its options. An ITT option is the ONLY option that can accommodate light rail, one of the highest priorities of the Citizen Task Force.
SDOT gave an ITT an unfair zero environmental score on their "Attribute Performance" chart.  An ITT would have a dramatic improvement on the Duwamish River. Any bridge will be massive overhead structure shading Duwamish, with a constant traffic roar. You will not see, hear, or even smell an ITT.  An ITT would also provide shoreline access for park development by opening up more land along the river.
An ITT could be built in half the time and at less cost than a new bridge, which would need to be far larger than the current bridge and be built to a much higher earthquake resistance standard.
SDOT needs to do an honest assessment of the ITT solution.
Bob Ortblad MSCE, MBA
Some useful links
My original research for the ITT now being considered for construction under the Columbia River.
Mayors, First Nations chiefs pen letter to premier demanding Massey Tunnel solution.
https://www.cbc.ca/news/canada/british-columbia/massey-tunnel-replacement-mayors-first-nations-premier-1.5110479
Price tag to replace Gerald Desmond Bridge in Long Beach jumps by more than $200 million.
https://www.presstelegram.com/2015/07/14/price-tag-to-replace-gerald-desmond-bridge-in-long-beach-jumps-by-more-than-200-million/