Lou Magor of Kenyon Hall fame has died
Lou Magor of Kenyon Hall fame has died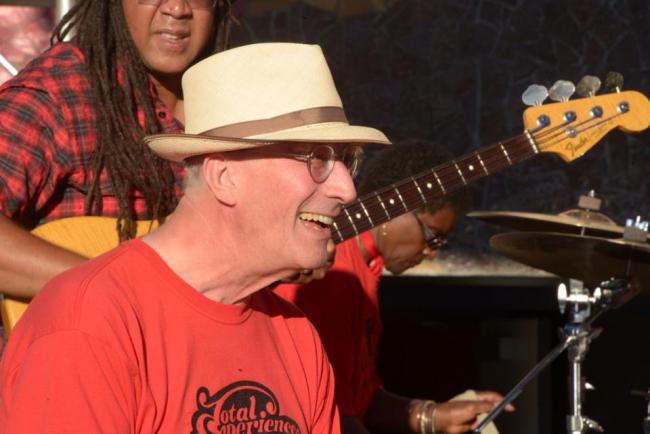 Fri, 04/16/2021
Well known West Seattle musician and teacher Lou Magor has died. He was 75.
His biography on the Kenyon Hall website, a local performance venue he took over in roughly 1989 said, "Magor began playing the piano at age six and quickly became the toast of his native Auburn, Nebraska. He holds Bachelor of Music Education and Master of Music degrees from Northwestern University. He taught junior high and high school music in the Chicago area before moving to San Francisco in 1974 to direct the San Francisco Symphony Chorus. In 1984 he became music director and accompanist for Broadway legend Mary Martin. Before moving to Seattle to direct the Seattle Bach Choir, he served as Music Director of the San Francisco Boys Chorus.
Louis has been an Artistic Director of the Seattle Bach Choir, Music Director at Wallingford United Methodist Church, and founder of the West Seattle Children's Chorus. He also teaches Kindermusik at the Hall."
He led the San Franciso Boys Chorus at the 1985 Superbowl too.
VIDEO: In 2013 he toured with Pat Wright and the Total Experience Gospel Choir in support of the rock band Heart.
According to those close to the matter, he had not been seen since last Sunday and missed a Tuesday Kindermusik ZOOM session with Locöl Barley and Vine's Scott Maybanks. Discussions of his absence became more worrisome and a customer there went to Magor's home. With the lights off and no response to knocks on the door, the police were called. Upon entry, he was found in his bed.
Magor was well known in the West Seattle Junction and was often seen at West5 and Jak's Grill but his daily routine at Kenyon Hall was punctuated with visits to his neighbors, Locöl  and Westy Sports and Spirits. Westy Co-Owner JP Vidicans said of him, "Lou really was part of what made West Seattle, West Seattle. He was intertwined with the community from the time that you were born to having some of the greatest shows, and taking care of our elderly community. He was such an ambassador for all things West Seattle." He recalled a unique experience one evening as he heard music and an unmistakable voice coming out of Kenyon Hall. "I was just walking by and heard Eddie Vedder's voice coming from inside. It was a special performance Eddie did for a film he did the music for and only a few people got the tickets, But Lou was that kind of guy."
Kyle Duce, owner of Locol got to know Lou well and said, " I met Lou 13 years ago and knew instantly he would be family. Little did I know I was opening Locöl next door to Kenyon hall shortly after.  He was part of our small Locöl family from the beginning.
He was always an instant ray of sunshine, his laugh was infectious and his sarcasm kept you on your toes. See ya In the sunshine Lou, your heart and soul will live forever!"
Maybanks said, "Lou was family. Lou was just real and would keep me in check. If I had a wrong opinion he'd be like 'No, you're an idiot' or talking about my kid, he'd say 'Here's how you handle that situation' because he was a teacher. It's going to be tough not having that daily check... He will be missed. There are only really a few people that have that kind of impact in a community. He was one of them."