Get your game on at Till Dawn; New gaming cafe/bar offers a lot
Get your game on at Till Dawn; New gaming cafe/bar offers a lot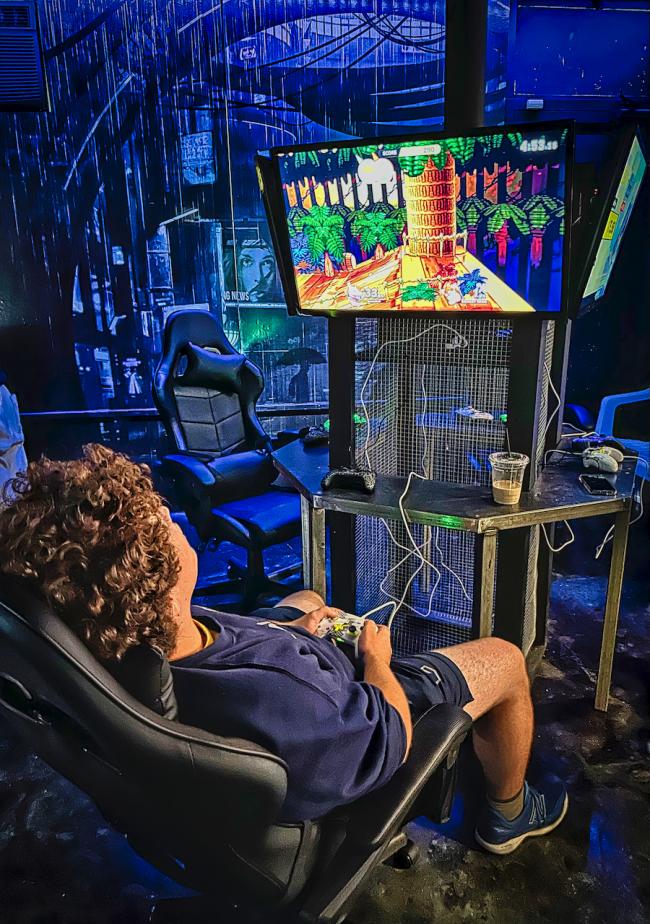 Wed, 10/12/2022
Till Dawn is unique in West Seattle and that's completely intentional. It's a game themed cafe/bar from the creative mind of Andrew Spence whose other restaurant Two Fingers Social on Delridge Way SW celebrates its five year anniversary Oct.13. There are other places where you can play pinball but at Till Dawn, at 5048 California Ave SW games of all kinds are the primary draw. 
There are gaming stations, each with its own monitor and console. Gamers will be able to play individually, tournament-style or as teams. Also planned is a private Dungeons and Dragons game room. Currently it's set up with Nintendo Switch but PlayStation and Xbox stations are planned. These in addition to pinball and video games complete the entertainment offerings.
The decor is gaming inspired of course with both street style graffiti art and gaming world murals in a largely dark gaming area, illuminated by changing LED lights and the glow and flicker from the monitors.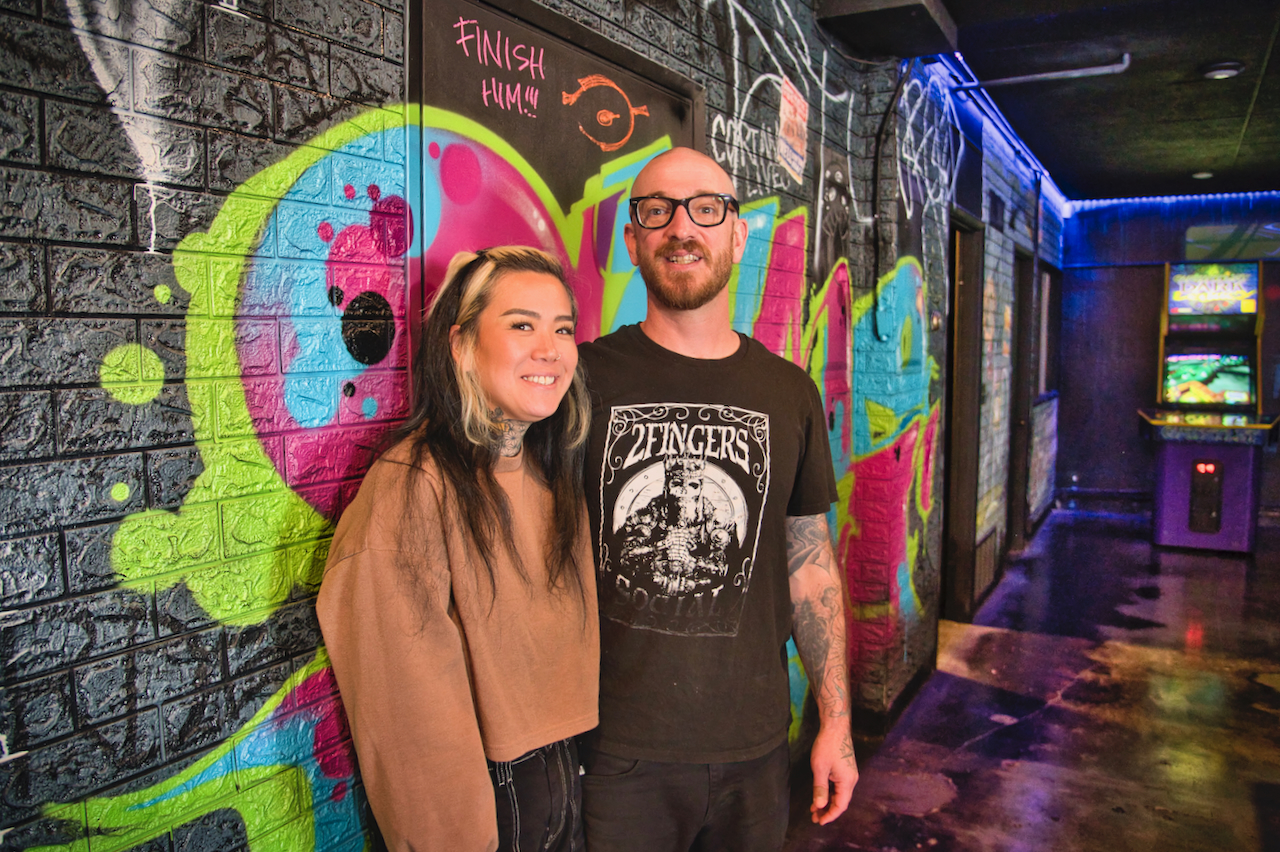 Andrew and wife Annie Yu work in the space with others offering coffee from Boon Boona and 40 different international beers in the bottle. Food is primarily Japanese snacks (think breaded snack bites with savory fillings), fruit sandwiches, Dochi donuts plus snack foods like Hot Cheetos and a gamer's favorite, Mountain Dew. "We try to feature bakery items from POC bakeries. We're trying to bring something different to West Seattle because I feel like a lot of places don't have a lot of asian goods," said Annie.
"I was looking for a place with foot traffic," said Andrew, "and this is the former licensing place. I used to get my tabs here! I was getting frustrated looking for a place but when they took it down to concrete and white walls I saw it and it was perfect for what I want to do."
Two Fingers satisfies the "movie nerd" in him Andrew said but "this is just another extension of my nerd status" as he explained, This is my coffee nerd, beer nerd and gamer nerd side." He also shared that "The name comes from grinding away on a video game until you see the sunlight peeping through the blinds and you realize you've been playing all night!"
Till Dawn is all ages, even though they sell beer. Andrew used to work at Brouwers Cafe in Fremont where he gained his beer knowledge prior to opening Two Fingers. Wine and other liquor is planned for the future.
They are open Tuesday through Sunday from 8am till 10pm.